Alexander Payne's amusing, visually compelling sci-fi comedy Downsizing starts off as a cutting social satire about the western world's selfishness and consumerism and widens out to encompass economic inequality, greed and corruption.
If that sounds like an awful lot to fit in to two hours and fifteen minutes, it is.
The premise is simply delightful. Boffins in Norway have made a scientific breakthrough that means they can shrink humans to five-inch versions of themselves. They posit the technology as the solution to the world's overpopulation and warming climate as tiny humans will have much less of an impact on the earth's resources.
However, this noble intention is soon dashed aside as people realise that their accumulated wealth will multiply exponentially in the small world. This is the carrot that draws in financially stretched Omaha couple Paul (Matt Damon) and Audrey (Kristen Wiig) who decide to take the plunge after chatting to some friends who have "gone small".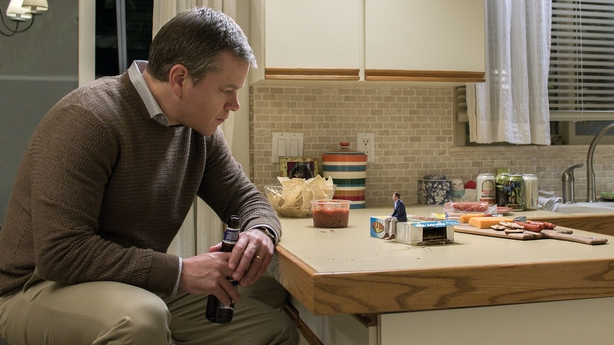 Dave (played by a miniature Jason Sudeikis) expounds about the economic benefits. "Downsizing is about saving yourself. We live like kings!" he boasts as Paul looms over him.
Paul and Audrey apply for a spot at Leisureland, a downsized community in New Mexico, which is hilariously hyped at an open day by a scene-stealing Neil Patrick Harris and Laura Dern.
The process of miniaturization is expertly and comically portrayed with neat visual gags such as a spatula transporting the newly-shrunken Paul from his hospital bed and a nurse jokingly dragging in a giant cracker as his first post-downsizing snack.
It's here the film takes a turn and begins to flirt with a handful of other themes as Paul meets his party animal, wheeler-dealer neighbour Dusan (Christoph Waltz) and his cleaner Ngoc (Hong Chau), a Vietnamese political activist who was captured and downsized against her will.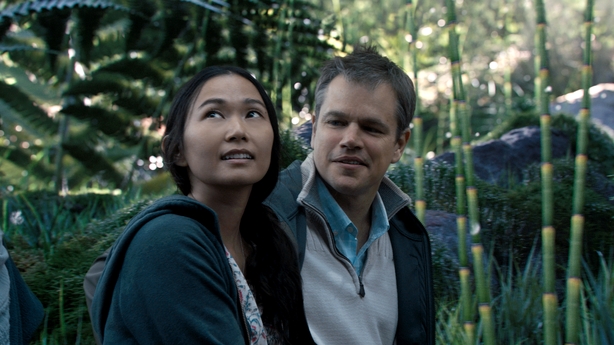 The film is in more unsure territory as it delves into the social inequality of the miniature world, which acts as a microcosm of modern-day America.
Despite the bloated running time and the sometimes unnerving tonal jumps, Downsizing is an ambitious, frequently funny, intricately detailed movie that is, for the most part, entertaining and thought provoking.
Sarah McIntyre
We need your consent to load this YouTube contentWe use YouTube to manage extra content that can set cookies on your device and collect data about your activity. Please review their details and accept them to load the content.Manage Preferences
Click here for movie news and reviews