Bharat Nalluri's The Man Who Invented Christmas puts a fresh spin on Charles Dickens' A Christmas Carol by bringing viewers on a journey of how the classic novel came to fruition.
The year is 1843 and esteemed author Charles Dickens (Dan Stevens) is edging towards financial and reputational ruin as his last three books were flops.
His London townhouse is rapidly filling up with young children with his exasperated but loving wife (Morfyyd Clarke) expecting their fifth child. Dickens is feeling the strain and suffering from a crisis of creativity when he hits upon the idea of a Christmas novel.
Unfortunately his publishers don't bite, deeming Christmas to be but a "minor holiday", so he makes the rash decision to write and self-publish the novel, plunging him into a desperate race against time to have the book on the shelves by the holidays.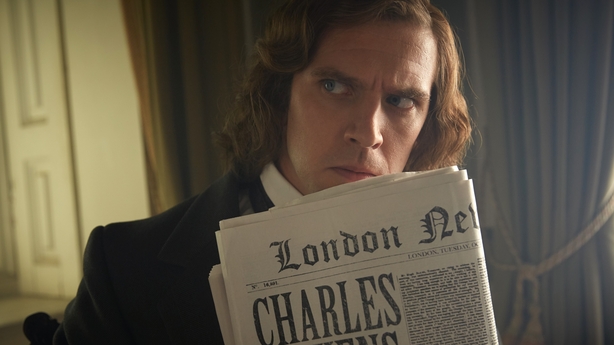 We see how Dickens took the inspiration for the characters in A Christmas Carol from people in his own life. His sickly nephew becomes the much-adored Tiny Tim on the pages, while a wizened grump he happens upon in the city becomes Scrooge, played with effortless aplomb by Christopher Plummer.
As Dickens summons these characters to life on paper, they also become living, breathing parts of his life, haunting his waking hours as he tries to meet the impossible deadline he has set himself.
This way of depicting Dickens' creative process is arresting and makes for thoroughly entertaining viewing. The film also delves into Dickens' own struggles, from his childhood demons to his strained relationship with his well-meaning but irresponsible father (Jonathan Pryce) which provide some of the most genuinely touching scenes.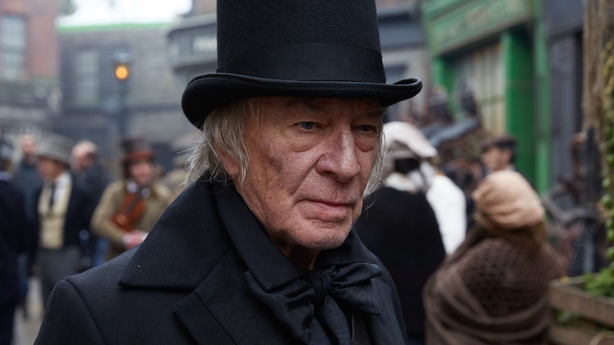 There are also moments of humour to lighten the load, not least from Plummer's Scrooge who at one point plaintively tries to encourage Dickens to make his character more sympathetic.
As excellent as the supporting cast are, this is Dan Stevens' film, and he portrays Dickens as a restless ball of creative energy, toing and froing around London with wildly eccentric charm.
The Man Who Invented Christmas not only depicts Scrooge's tale of redemption from the famous novella, but Dickens' own journey, providing a welcome twist on the tale that should earn the film a plum place in the Christmas movie genre.