French director Luc Besson's adaptation of the French comic series Valérian and Laureline is as eye-popping and jaw-dropping as his previous films The Fifth Element and Lucy but the shoddy script sends the space opera into a black hole.
With an estimated budget of €197.47 million, Valerian and the City of a Thousand Planets has won the title of the most expensive movie ever to come out of a non-US studio, but there are many elements of the production that feel like they were picked up in the bargain basement.
Viewers are taken on a journey beyond imagination in a futuristic world where two beautiful leads with no personality or chemistry - (Dane DeHaan) and Sgt. Laureline (Cara Delevingne) - try to take on a misunderstood Avatar-looking alien race; but the colossally stupid script coupled with miscast characters will have you wishing you were on a one-way spaceship to a galaxy far, far away.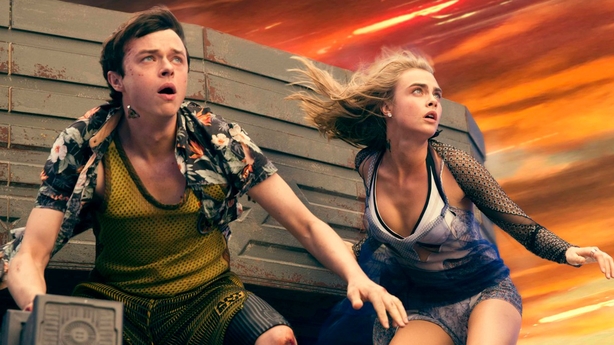 The dazzling CGI effortlessly immerses the audience into the epicentre of the intergalactic action with more than 2,300 visual effects (nearly four times as many as Rogue One: A Star Wars Story), but the forced romantic plot, predictable twists, and cheesy one-liners are light-years away from being entertaining.
Rihanna's short-lived performance as a shape-shifting dancer called Bubble brings some much-needed oxygen into the movie, while Ethan Hawke's supporting role as Jolly the Pimp also shines like a diamond. It's just a shame the pair couldn't stick around for the full journey.
At over two hours, Valerian will initially have you feeling starry-eyed but it won't be long until you are left spaced out.
Laura Delaney