You've got to salute the salty old sea doggedness of this unsinkable franchise. In fact, Pirates of the Caribbean: Dead Men Tell No Tales actually raises the (Jolly Roger) standard for one last voyage
Putting some clear blue sea between the last instalment in the seemingly endless Pirates of The Caribbean franchise in 2011 and this final chapter has done it the world of good.
Just as it looked as if the swash was finally buckling and Johnny Depp's increasingly dull career of dressing up and putting on funny accents had truly crashed onto the rocks, Dead Men Tell No Tales succeeds in relocating  some of that old black magic.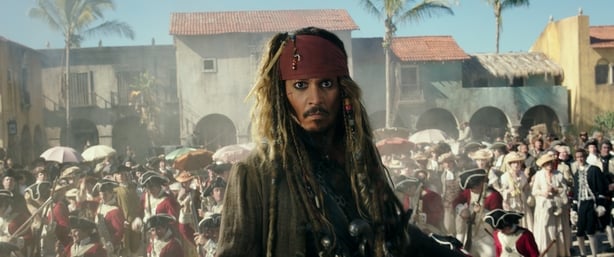 A bravado opening sequence involving ghost ships, un-dead pirates and Javier Bardem as Salazar - a former pirate hunter bent on revenge on Jack Sparrow, sets the scene for a seafaring lark in which the sozzled captain must seek out the Trident of Poseidon to vanquish his latest foe and tie up the whole franchise in a pretty little bow or at least, a booty of gold doublets.  
We need your consent to load this YouTube contentWe use YouTube to manage extra content that can set cookies on your device and collect data about your activity. Please review their details and accept them to load the content.Manage Preferences
He's joined in his quest by Carina Smyth (Kaya Scodelario), a brilliant and beautiful astronomer, and Henry (Brenton Thwaites), a headstrong young sailor in the Royal Navy. Her passion for logic and science clashes with his belief in the magic and superstition of the depths and it makes for a kind of olde world Mulder and Scully dynamic.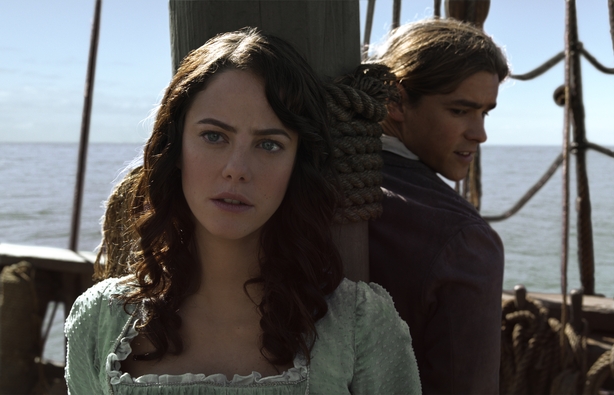 The script is half decent, there are some good one-liners, and, more importantly, some superbly choreographed action scenes, not least when Jack and his motley crew (quite literally) rob a bank. Orlando Bloom remains as slappable as ever in his thankfully brief appearances as Will Turner and Bardem gives it maximum Raoul Silva as Captain Salazar. That cute cameo from Paul McCartney as Jack's uncle is also worth a snigger (well, if his old mucker Keith can do it . . . ).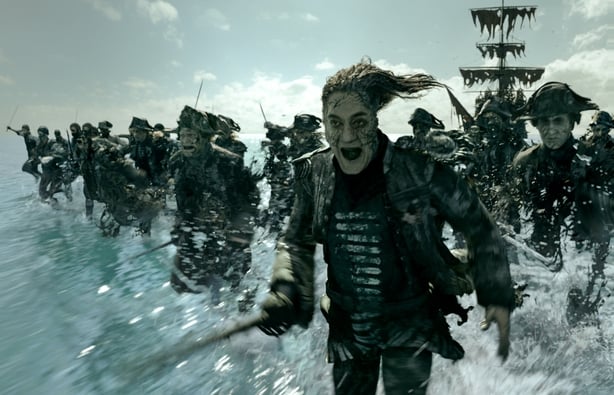 This is somewhat of an origins story but mostly it's that old mix of horror, adventure, comedy and magic. The whole endeavour skips along at a rate of knots - however, like too many of its predecessors, Dead Men Tell No Tales runs aground in an overlong and patience-sapping final forty minutes. After this, it's time to drop anchor for good, me hearties.
Pirates of the Caribbean: Dead Men Tell No Tales is in cinemas from Thursday, May 25
Alan Corr @corralan