While he's worked with many of the best directors out there, Cillian Murphy's comic timing has been an under-used gift down through the years. Heck, the brown sauce and broken hearts of Intermission and the (mis)adventures of Patrick 'Kitten' Braden in Breakfast on Pluto feel like a lifetime ago...
Well, Free Fire makes up for the gap on the Corkman's CV, with the black humour as plentiful as the bullets and ricochets galore. Director Ben Wheatley's (High-Rise, Sightseers, Kill List) latest is the kind of movie you snuck down late at night to watch on TV when you were a kid, and the buzz should be pretty close to the one way back when.
We need your consent to load this rte-player contentWe use rte-player to manage extra content that can set cookies on your device and collect data about your activity. Please review their details and accept them to load the content.Manage Preferences
Set in a Boston warehouse, this slick (in banter and blood) celebration of Seventies cinema begins with Murphy and co-star Michael Smiley's Irishmen rocking up quayside to buy some guns. Brie Larson is the broker with The Social Network's Armie Hammer and District 9's Sharlto Copley on the other side of the deal. Both sides recruited their muscle at low tide and every bloke is trying to act cooler than everyone else because there's a woman in front of them. With a set-up like this, what could possibly go right?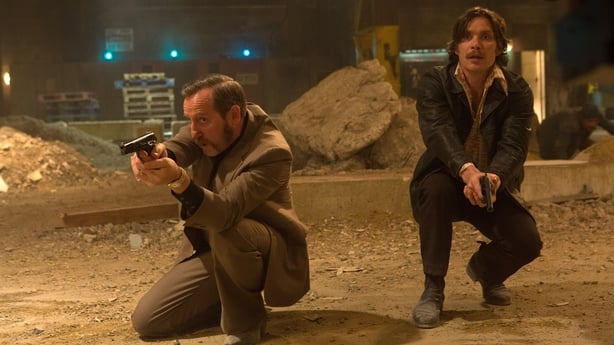 When George Clooney was doing the rounds for the brilliant Elmore Leonard adaptation Out of Sight, he said that while the plots in the master's books were fairly run-of-the-mill, you really wanted to be in a room with his characters. It's the same story here, with Wheatley assembling a great cast who all look like they're really having a blast. When Larson's character says "I just want everyone to go home happy from this deal", it feels like the director is leaning over the fourth wall and giving the audience a wave.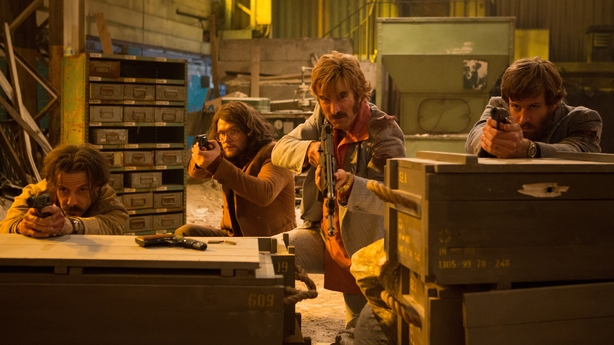 All of Wheatley's films have dealt with issues of identity and there's loads of fun to be had here as killers and chancers are disabused of their notions while they scramble around looking for a bit of cover where they can patch their egos up again. Everyone shoots first with the violence as manic as the movie's title promises. Bring Me the Head of Alfredo Garcia, Reservoir Dogs and The Way of the Gun now have a new comrade in cordite, but he's funnier than all of them.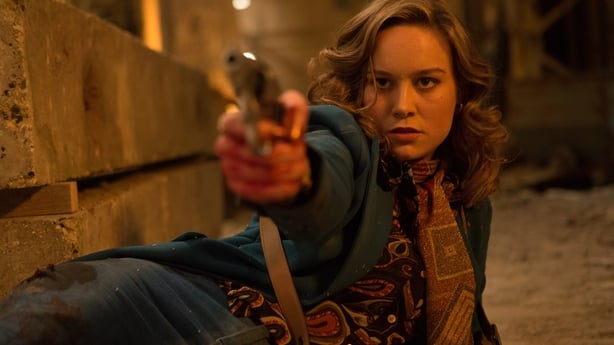 It's rare to get this kind of genre grit in cinemas these days so try to get down to Free Fire and get in on a piece of the action. You will, of course, be on Murphy's side from the get-go. As the 'smartest stupid guy' in the warehouse he's once again playing a blinder - of a very different kind.
Harry Guerin