Given property's prime location in the Irish psyche, it'll be interesting to find out what audiences think of High-Rise, the very-long-time-coming film of JG Ballard's eerily prophetic 1975 novel about tower block dystopia.
Certainly, despite the four-decade-old setting (and communal anarchy, terror and murder aside), some of Ben Wheatley's film feels very close to the bone, given the events here of the past 15-odd years. Maybe it's a good thing it wasn't in cinemas around Troika time.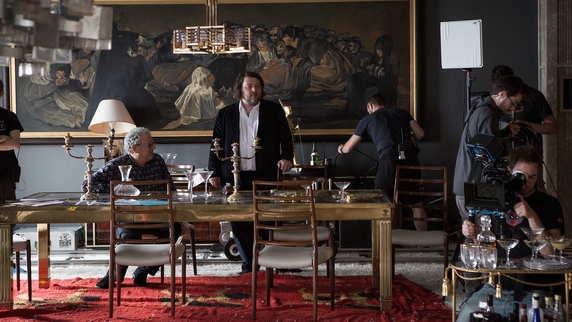 Ben Wheatley (centre) on set
Doctor Laing (Hiddleston) moves into what looks like the dream set-up for a young professional with everything somewhere between rooftop and ground level, fabulous neighbours and the feeling that the best is yet to come. It doesn't last. Cracks really do start appearing in 'paradise' and soon petty jealousies, power plays and complaints descend into savagery.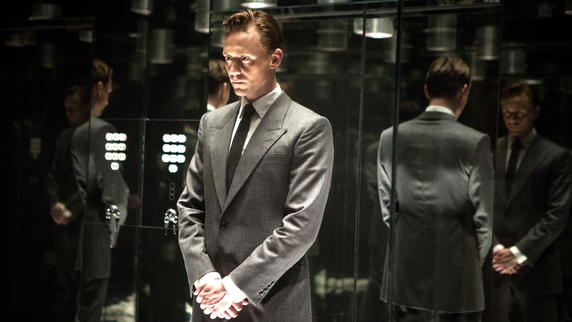 Laing (Tom Hiddleston) is summoned to the top floor...
Wheatley's creation of a world within a world is superb (the movie was shot in Bangor, Co Down) and High-Rise's production design puts many of the Hollywood blockbusters to shame. Immersion in these surroundings is absolute, with the building as much of a character as Hiddleston and co.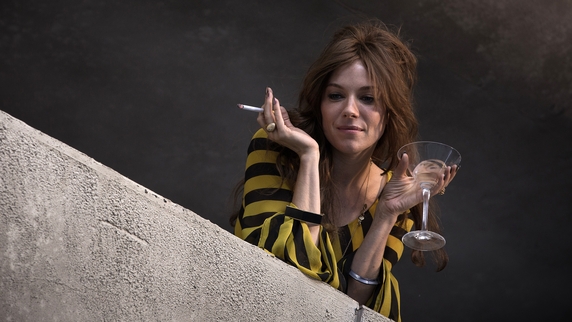 Sienna Miller's Charlotte Melville ogles her new neighbour
The director says he pinned photos of his dream cast on his fridge and then ended up getting everyone that he actually wanted. His selections were all spot on and in this ensemble everyone gets their chance to shine. That said, don't expect to feel too much for them - like David Cronenberg's adaptation of Ballard's Crash there's a coldness to these characters that largely removes empathy from the viewing experience. Some may argue that's the whole point.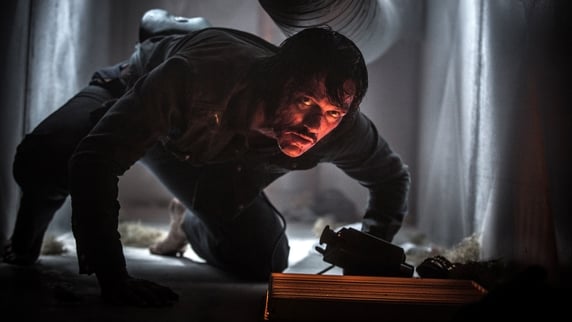 Richard Wilder (Luke Evans) goes wild
Feeling like a hybrid of The Towering Inferno and Cronenberg's Shivers, High-Rise mixes black humour, social commentary and the worst of mankind to show that given the 'right' stressors and circumstances, none of us is too far away from feral.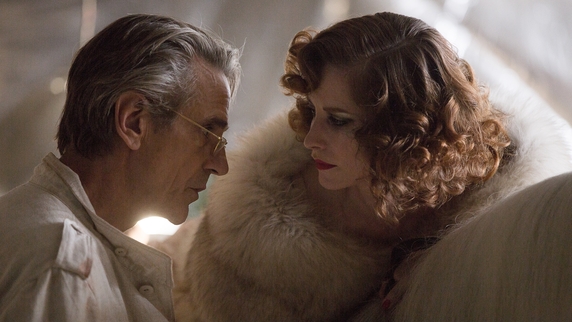 There's a horse inside as architect Anthony Royal (Jeremy Irons) and film star Jane Sheridan (Sienna Guillory) ponder their next move
After going from strength to strength with Kill List, Sightseers and A Field in England this is Wheatley's most ambitious film. He has a busy year ahead as this summer sees the release of Free Fire, his 1970s-set standoff starring Cillian Murphy and Jack Reynor, and it looks like it could be one of the year's best.
Onwards and upwards indeed.
Harry Guerin