Jordan Peele's new UFO movie Nope has landed in cinemas and it arrives shrouded in mystery, with the director's mission to baffle and wrongfoot the audience intact.
A visually stunning summer blockbuster, it marks a departure for the filmmaker who made his name with satirical social issue horror movies Get Out and Us.
It tells the story of brother and sister OJ (Daniel Kaluuya) and Emerald (Keke Palmer) who start glimpsing strange phenomena in the skies above their ranch in California.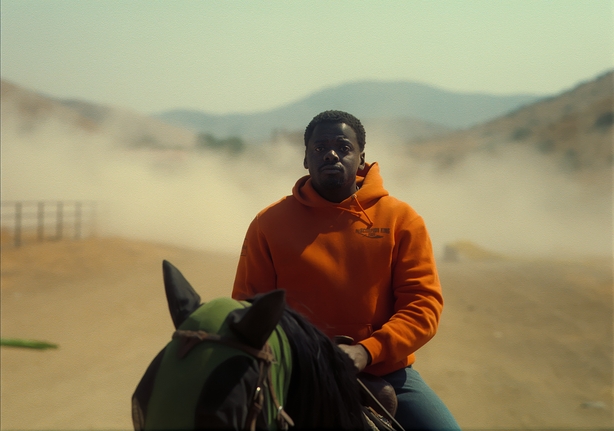 It's a movie that makes a lot of claims on its own behalf (Peele says it's about our need for spectacle and a history lesson about "the erasure of Black contributions" from cinema history) but for anyone looking for pure IMAX thrills, Nope is - plain and simple - a compulsive sci-fi thriller that will keep audiences guessing and baffled.
Speaking to RTÉ Entertainment, Keke Palmer says, "I definitely think Jordan is trying to baffle the audience in terms of entertainment, but I don't know if he's trying to confuse them.
"I think he trusts them so he feels he can add these layers and messages into his movies and use these different themes and conversation-starting pieces and allow the audience to enjoy unravelling them on their own and where there are no wrong or right answers."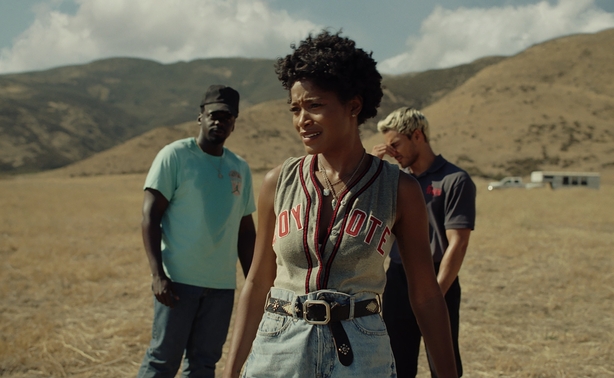 As ever with Peele's movies, there is a lot more going on than first meets the eye and the real meaning of Nope remains as elusive and mercurial as the UFO at its dark heart.
Cinephile Peele has swiftly built a reputation as a master of the macabre and the influence of Kubrick, Hitchcock, Spielberg, and M. Night Shyamalan (not to mention The Twilight Zone) are writ large in Nope's slowly unfurling plot. It's all tension and pure atmosphere before that gasp of a "reveal".
Read our review of Nope: A riddle wrapped in a mystery inside an enigma
Emerald and OJ raise, train and wrangle horses for film and TV productions in nearby Hollywood, and it is the horses' sixth sense that first alert the siblings that something wicked this way comes.
You can almost hear the vast skies overheard crackle with some otherworldly energy as the mortals below become the prey. Cowboys and Aliens it ain't.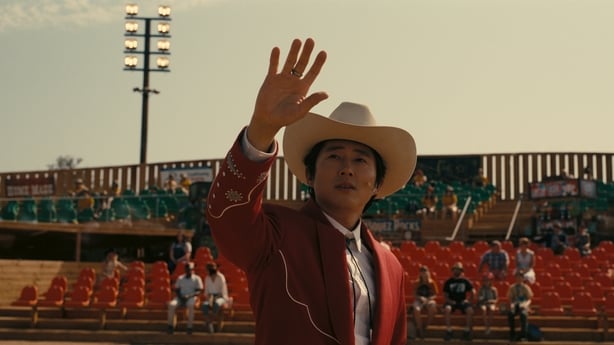 Maybe Nope doesn't explore the themes of racial injustice, paranoia, and liberal hubris as much as Get Out and Us but is it more than "just" a UFO movie?
"Every creative wants to push and and go into different territories that help them grow as an artist," says Daniel.
"I think that Jordan just wanting to show a black family at the heart of the movie is really important because there are not a lot of films in this space, the blockbuster space, with people just living their lives.
"OJ and Emerald are just trying to be a brother and sister and it's not centred around oppression being projected onto black characters. So, I feel that Jordan just wants to keep pushing himself and doing different kinds of movies."
Despite having only appeared in one of his films, there have been some extravagant claims about Daniel's working relationship with Peele, not least the wild suggestion that the London-born actor and the New York director's simpatico is similar to Scorsese and De Niro.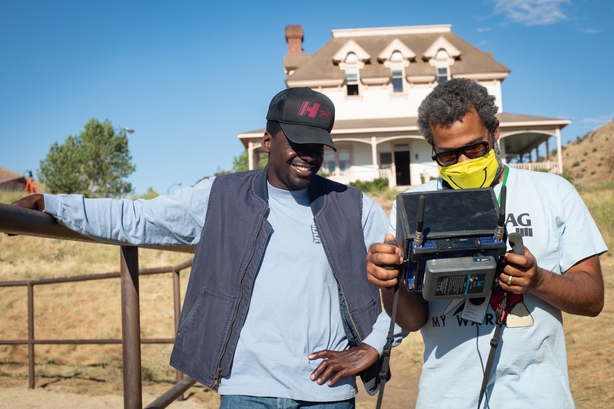 Daniel brushes it all aside and says, "I would say me and Jordan are bonded. It just makes sense. It's weird because we are from different countries and from where we sit, we see the world from the same point of view and we don't have to explain things to each other.
"I feel that Jordan has a very unique visual language and like with a lot of great filmmakers, there is a group of actors who can tell those stories.
"Jordan has a slowness and a steadiness in his films," Daniel adds. "And I have had to work at that. It was out of my wheelhouse to be still because I used to play really extroverted characters when I was younger. I had to learn to be still and calm."
The UFO movie has slipped in and out of sight since the early 1950s but Steven Spielberg's immortal Close Encounters of The Third Kind remains the greatest of them all and it's an obvious influence on Nope.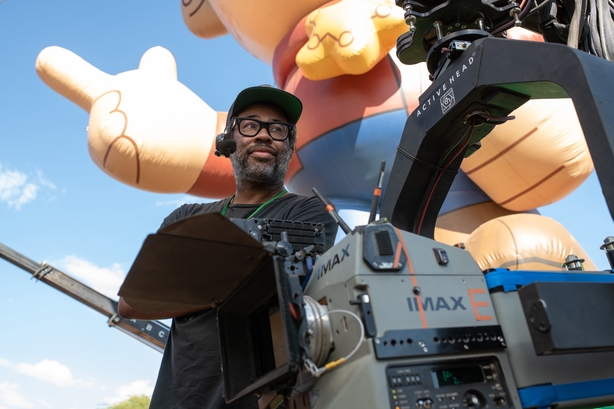 "That's the first thing I said when Jordan described Nope to me on the phone - it sounds like Close Encounters," says Daniel. "I had watched it a few years ago and I was so impressed with it because it has aged so well.
"It has that quality to it, that kind of otherworldliness, that hunt to capture something and how obsessed you get as a person, and you see that in both of the characters in Nope. You see Emerald's frustration with OJ trying to capture a shot of the UFO when in fact it was her who was obsessed at the start."
As to the secrecy as marketing tool approach to the film's release, Daniel, who has previously starred in Peele's Get Out, says, "It's not that we've been sworn to secrecy. I think Nope needs to be experienced and not described.
"I try to articulate as best I can but there is no better articulation than the film itself. Yes, on face value it is obviously a UFO story on the surface but there are more depths about attention and exploitation that are all running underneath."
Alan Corr @CorrAlan2
Nope is in cinemas on 12 August.