Paddington 2 star Hugh Bonneville has said he doesn't become emotional watching the classic sequel, as it was such hard work to make the 2017 film.
In an interview with the Hollywood Reporter, Bonneville was asked by journalist Alex Ritman: "Even though you were there, do you ever find yourself getting emotional watching it?"
"No, I don't," he replied. "Not on that one, because it was really hard work and a lot of the time felt like it was having teeth extracted."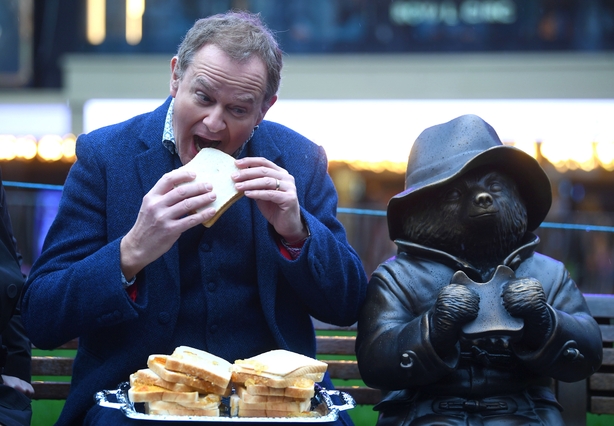 "I absolutely recognise that it's a masterpiece, but I honestly didn't think it was going to be," the Downton Abbey favourite continued.
"I remember saying to Paul [King, director], this isn't going to work. And how wrong I was and, as you said, it's about the best film ever made.
"But it was a tough gig, because Paul worries away at each scene. We reshot several scenes because he wasn't satisfied, and luckily he had a producer with the genius of David Heyman to say, ok, we'll do that.
"So the reason it is as brilliant as it is is because of Paul King. And obviously the amazing animations and collaborators as well, but really, if he'd settled for second best, it would be a second best film.
"But he really cared and really, really worked, and his imagination never stopped. I'd hate to be his wife because his imagination is constantly on the go."
He also said he doesn't get emotional watching Paddington 2 (even the end scene with Aunt Lucy), as it was "really hard" to film and he didn't think it would work. Says the only reason it's among the best movies ever made is because of the imagination/dedication of Paul King

— Alex Ritman (@alexritman) June 28, 2022
It was recently announced that Bonneville will reprise his role as Henry Brown opposite Paddington for a third big-screen adventure.
"Well, I was told it was going to start this year, and then it wasn't, so I'm taking it all with a pinch of salt," Bonneville admitted.
"But Dougal [Wilson, the new man behind the lens] is a wonderful director, and the commercials that he's done are so gorgeous.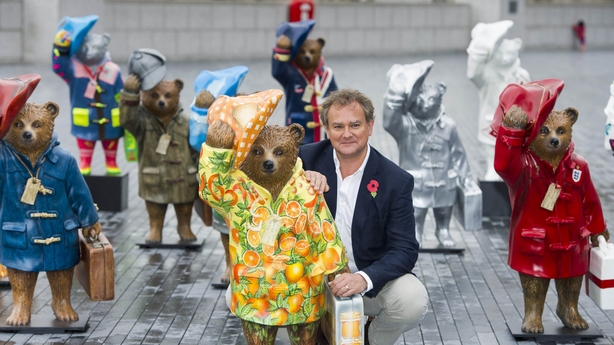 "(From) the John Lewis ads to the one for the 3 mobile company [the dancing pony], which I just love. So he's got all the right flavours within him and his spirit that I can tell he's going to look after the bear from Darkest Peru. And from the sounds of it, he'll even be taking the bear to Peru.
"So yeah, allegedly it's all going to fire up next year, but then I've heard that before."