The Cranberries guitarist Noel Hogan has unveiled the debut single for The Puro, his new music project with singer-songwriter Mell Peck.
The partnership's debut single, Prison, is released this Friday, 20 May.
It is the result of a "long-distance collaboration" between the Limerick guitarist and the Brazillian singer over the past two years, which began when Hogan discovered Peck's work on YouTube.

"My style of writing has not changed dramatically since the early days of our first [Cranberries] album," said Hogan.
"If Dolores [O'Riordan, the late singer of The Cranberries] was still with us today, this would be very much in the style of a song I would compose. Mell has the pure vocal ability and sound that Cranberries fans associate with us."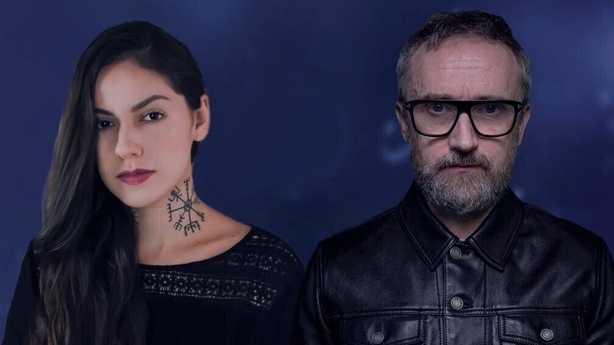 "Noel searched online to see who I was and that's when it all began," recounted Peck. "We met and started talking and we came up with the idea of composing together."
"Noel sent me one of his songs so I could write the lyrics," she continued. "I was so excited that I composed and recorded the song in two days.
"Since then, we have never stopped and the ideas are always coming up. I've always felt that we had something in common."
Peck and Hogan are hoping to play live shows as The Puro in the near future.