Sinéad O'Connor, Wyvern Lingo and Pillow Queens are among the Irish acts who have recorded cover versions of songs by The Cranberries for Salvation: inspired by The Cranberries, a new album in aid of Pieta.
The 13-track album from Universal Music Ireland was released today on CD, download and yellow vinyl and features selected tracks from The Cranberries' first five studio albums, Everybody Else is Doing It, So Why Can't We?, No Need To Argue, To The Faithful Departed, Bury The Hatchet, and Wake Up and Smell the Coffee.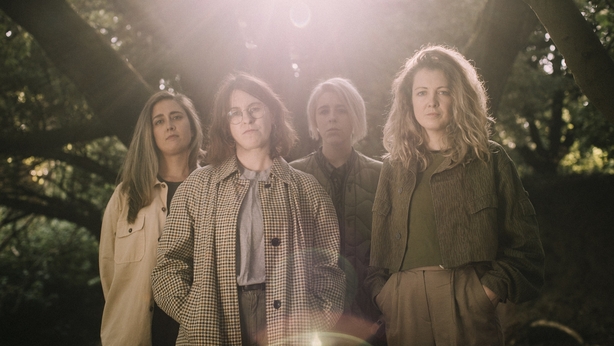 Dublin-based charity Pieta was founded in Dublin in 2006 and ensures that help is available to those in suicidal crisis.
Kellie Lewis, who was coached by the late Cranberries singer Dolores O'Riordan to the finale of The Voice of Ireland in 2014, Aimée, Walking On Cars and Northern Irish Music Prize winner Kitt Philippa also appear on the new album.
It also features a live performance by The Cranberries recorded for The Gerry Ryan Show on 2fm in 2002 of Chocolate Brown.
Pieta and Electric Ireland's Darkness Into Light walk takes place on Saturday May 7. Early Bird tickets are available until Thursday, March 31.
The full track-listing for Salvation: inspired by The Cranberries is:
Sinéad O'Connor - No Need to Argue
Irish Women in Harmony – Dreams
Pillow Queens - When You're Gone
Moncrieff - Free to Decide
Wyvern Lingo – Salvation
Aimée – Linger
Walking On Cars – Promises
Kodaline with the RTE Orchestra featuring Noel Hogan - Zombie (Live)
The Cranberries - Chocolate Brown (Recorded Live for 2FM)
Kitt Philippa - Twenty One
ROE - Can't Be with You
True Tides - Ode to My Family
Kellie Lewis - Ridiculous Thoughts
If you have been affected by any of the issues raised in this article, please see RTÉ's list of helplines.