Alexander Skarsgard has spoken to RTÉ Entertainment about being "knee-deep in the Irish mud for seven months" during the making of his new film The Northman, saying the locations were "absolutely epic".
The Swedish actor leads The Lighthouse director Robert Eggers' brutal, breathtaking Viking epic as Amleth, a warrior prince seeking vengeance for the murder of his father.
The saga begins at the turn of the 10th century and mostly takes place in Iceland, but the bulk of the film was shot in Antrim and Donegal - the rugged northern coastline effortlessly standing in for the monumental landscapes of the Nordic island.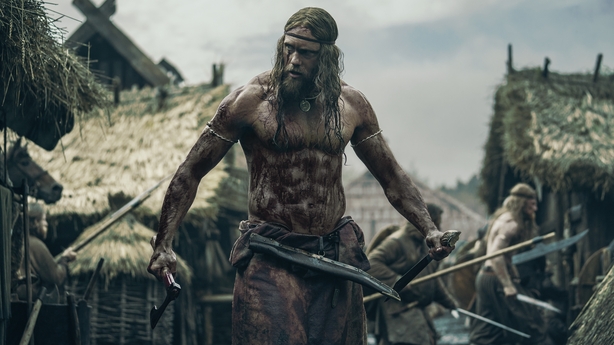 It is a gruelling watch, equal parts blood-soaked and battered by the elements. Speaking to RTÉ Entertainment, Skarsgard and his co-star Anya Taylor-Joy joked that the immersive shoot was a breeze.
"It was cushy, it was really warm. We were so chilled, it wasn't difficult at all!" Taylor-Joy laughed.
"Greenscreen in Burbank...CGI," Skarsgard interjected, before continuing more seriously: "It was incredibly immersive and real. "hat do you expect from a Robert Eggers film?!
"He's all about authenticity so we were knee-deep in the Irish mud for seven months."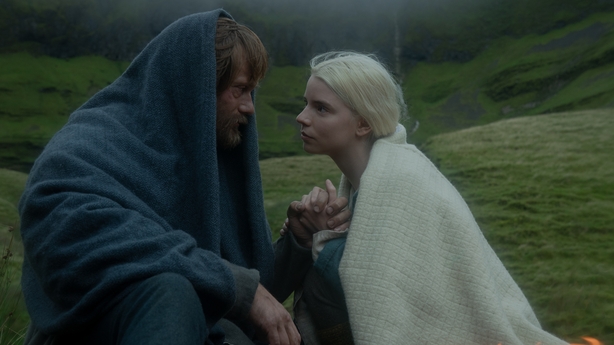 Both actors relished the opportunity to shoot in Ireland, although strict Covid protocols in 2020 meant they couldn't do much socialising outside of work.
"I'm very connected to Ireland," Taylor-Joy said. "I've shot a couple of movies over there and a lot of my best friends are from over there."
"I went swimming every two days and that was just the nicest thing, especially after being inside for such a long time. I think all of us just felt such a rush of freedom that our job was just getting to be outside every day, even if it was brutal."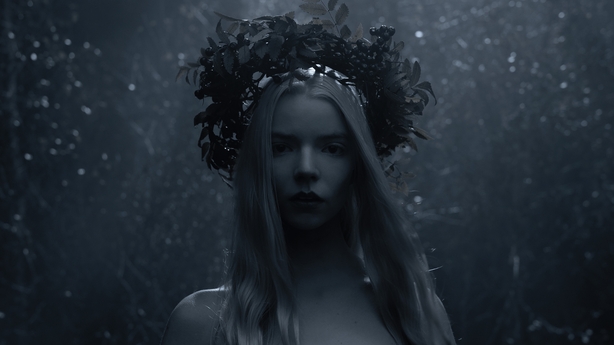 Skarsgard continued: "We were obviously very isolated because we shot in 2020 - so during the pandemic and before the vaccine was out - so we had to be very, very careful.
"So we couldn't really socialise outside of work, but the movie took us to the most amazing locations around Northern Ireland and into the Republic of Ireland, Donegal, the coastline, the ocean and up in the mountains.
"It's absolutely epic, epic nature and scenery."
The film, which sees Taylor-Joy reunite with Eggers after her breakout role in his 2015 directorial debut The Witch, came about when the American director met Skarsgard for lunch and they pooled their ideas for making an epic Viking saga.
Taylor-Joy was full of praise for Skarsgard, saying he went "above and beyond" for the film, which she described as "his baby".
Addressing Skarsgard, she said: "I said this to you on set and I've said it to you since: it was so inspiring to watch you not complain, in a thong for a week fighting somebody. [He] comes in the next week and is like, 'Anya, how are you doing?' And I'm like, 'You have seen some stuff, my friend'."
"And I'm still wearing the thong!" Skarsgard deadpanned.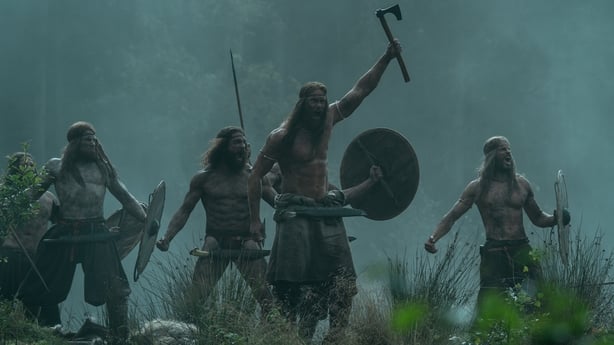 She continued: "You know what I will say, which is really interesting. Yes, of course it's a very brutal situation to be in, but the people that you're surrounded by are people that want to put themselves in that situation for the sake of the vision. So you can imagine how wonderful those people are.
"You're kind of in it with the best of humanity, really, and you end up having a really wonderful time."
"We were very fortunate," Skarsgard added.
The impressive cast also includes Ethan Hawke, Willem Dafoe and Bjork, with Skarsgard's former Big Little Lies co-star Nicole Kidman playing a pivotal role as the complicated Queen Gudrún.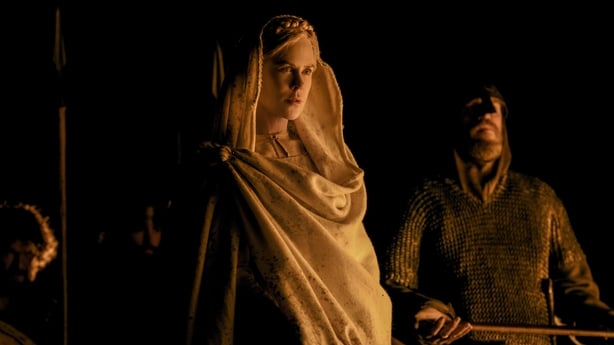 "It was absolutely wonderful to be reunited," Skarsgard said of the experience of working with Kidman again.
"Nicole wasn't with us the first half of the shoot - she joined us around the halfway point. And just before she got there, we had a month and a half of just action and big set pieces, very physical scenes. Nicole got there and the first scene that we shot was the scene in her chamber where my character confronts her.
"Without revealing what happens, it doesn't go quite as planned. But it's a beautifully written scene by Rob and [co-writer] Sjón, and as much as I love doing big action set pieces, to be in an intimate room with one of the finest actors in the world, to be reunited with her, to have that intimacy was such a treat.
"It also made me realise how rare it is to have both components in one film. It's often either/or: it's a small art-house drama or it's a big tentpole action movie. To be able to do both on the same project was such a treat."
The Northman is out in cinemas on Friday, 15 April.