Pasquale La Rocca praised his dance partner Nina Carberry as the couple's win on Dancing with the Stars means he's set a record for the franchise with a third successive victory.
It's a remarkable achievement for the 32-year-old Italian as it's not just a first for the show in terms of Ireland. No other dancer anywhere in the history of this global smash has managed to win three consecutive crowns.
"For me, this is a big record," he revealed in the final's post-show interview with the media. "Three years on Dancing with the Stars, three titles. I don't have words. I'm really speechless."
And he also praised his celebrity partner, Nina Carberry. "It feels very surreal but, I just want to say how proud I am of this woman, because this has probably been the most rewarding season for me... this is the most rewarding thing."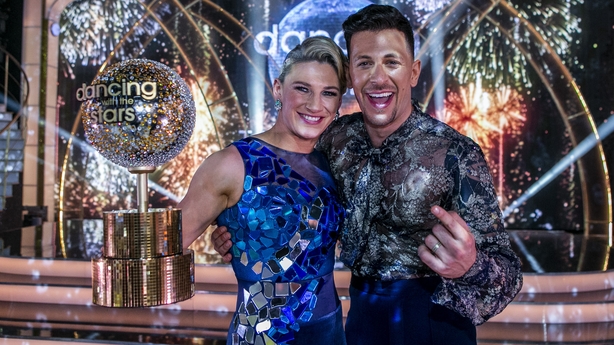 As well as being a winning dancer, Pasquale is also an admirer of Dancing with the Stars. "I've been a big fan of this franchise for a long time," he says. "I started back in 2019, and since then I haven't stopped!"
And he's absolutely chuffed to have earned a place in the show's history books.
"It is a big record," he says softly, as though he's overwhelmed by his achievement. "There have been doubles in the past, a few times in different countries, but this is pretty much a record."
And this success has come after a tough time over the last year for the Neapolitan toe-tapper. Like the Irish, family is the centre of life for Italians. And he lost people very close to him.
"This win is absolutely dedicated to my grandparents," he says, referring to the Glitterball trophy. "I lost two grandparents in only six months. And the last one was my beloved grandfather. It was just a week before I started rehearsing with Nina."
Read more:
Nina Carberry crowned champion of Dancing with the Stars
The Dancing with the Stars Final - as it happened