Nina Carberry has been crowned champion of Dancing with the Stars 2022 along with her dance partner Pasquale La Rocca, who made history with a third successive victory.
She beat off incredibly stiff competition from rugby sevens star Jordan Conroy, singer-songwriter Erica Cody and Paralympic champion Ellen Keane in a final that was full of emotion, poise and dancing expertise.
Collecting the glitterball trophy, she said: "I can't sum it up, this is an incredible show, I'm delighted to be part of it all". The jockey was also full of praise for her fellow DWTS finalists, describing them as "incredible people".
"Oh my god," an emotional Pasquale said, turning to Nina. "I just want to say you are incredible. You are a dream woman, I was very honoured and privileged to dance with you."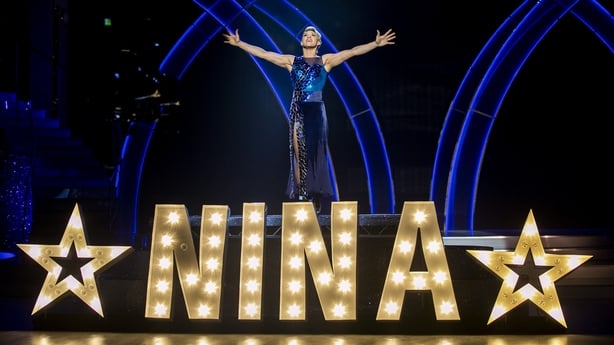 It's fair to say Carberry surprised the judges and the audience the most with her dedication to Dancing with the Stars, and watching her flourish into a confident ballroom stepper over the course of the season was nothing short of inspirational.
After the show, Nina admitted: "I can't believe it. I can't believe how far I've come from the first week, to be honest. It's all down to this brilliant man beside me, Pasquale with his brilliant dances... dances that suited me.
"It's unbelievable to get up on that platform and do that. I was like, 'how am I going to do this?' But I got my head around it, and I don't want any more regrets. I just tried to do it as well as I could. And it was really cool, to be honest."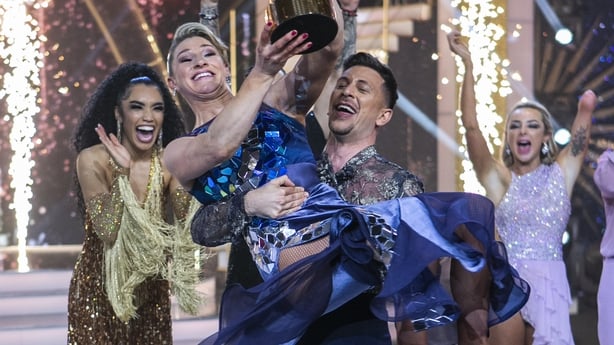 Early in the show, Judge Arthur praised Carberry for going from "from dark horse to front runner" and it was a joy to behold her journey.
The standard of dancing, and entertainment value, was incredibly high from the get-go.
An opening number featuring the professional dancers along with judges Loraine Barry, Brian Redmond and Arthur Gourounlian set the tone for the evening - it was fun, festive and first-class.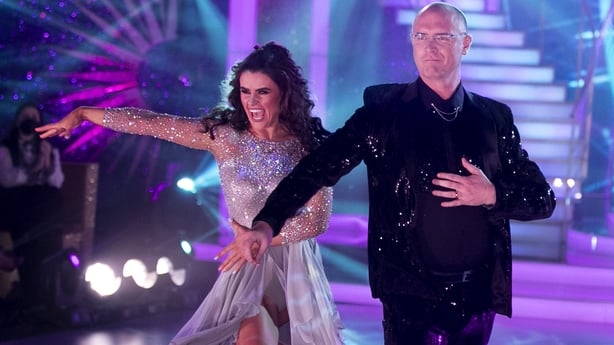 Nina was also keen to praise her fellow contestants in Sunday's final. "I thought all the dancers were brilliant," she said. "I think it was probably the most competitive finals of all time in Dancing with the Stars.
"Not one of them danced badly," she added.
"Unfortunately there's only one winner, and I'm just delighted to be part of it. Listen, we all danced great and I don't think anyone will have any regrets either."
The four finalists first took to the dancefloor for their Judges' Choice number - a performance the judges chose from all of their dances this season.
Ellen Keane and Stephen Vincent were up first with a flawless Paso Doble which earned them 30 points. They were followed by Nina Carberry and Pasquale La Rocca who improved on perfection with an immaculately polished Viennese Waltz which also got them the maximum points.
Erica Cody and Denys Samson delivered a Charleston masterclass, and bagged another 30 points, and Jordan Conroy and Salome Chachua again gained maximum points for an intense and accomplished Paso Doble.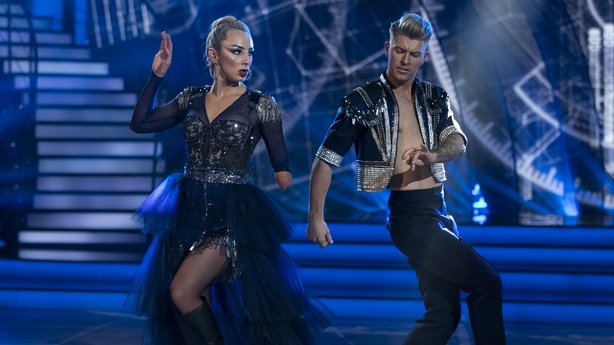 The judges were a little less liberal in their scoring of the Show Dance section.
It kicked off with Ellen and Stephen who were a revelation and earned themselves 29 points. Nina and Pasquale followed with a cracker of a dance and also were awarded 29 points from the judges.
Erica and Denys tore up the dancefloor with their electric Show Dance, but it was Judge Brian's comments which got the tears flowing.
He told the R&B singer "there are little kids around the country from different ethnic backgrounds, and they are in awe of you, Erica". They took home 28 points for their efforts.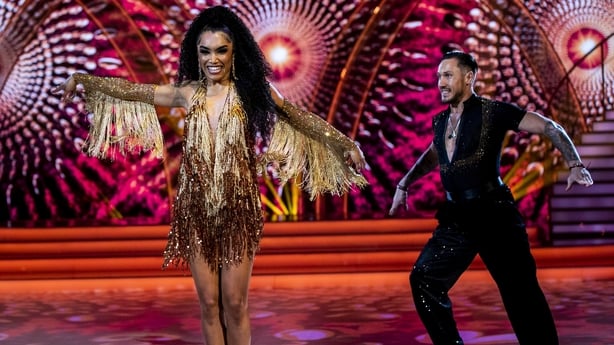 Jordan closed out the season's dancing with a simply spectacular number that showed off his natural athleticism and ability on the dancefloor.
"It was the last dance of season five but I think it could have been the best dance of five seasons," Brian enthused.
He and his partner Salome earned themselves a maximum 30 points, but it wasn't enough to win them the competition in the end.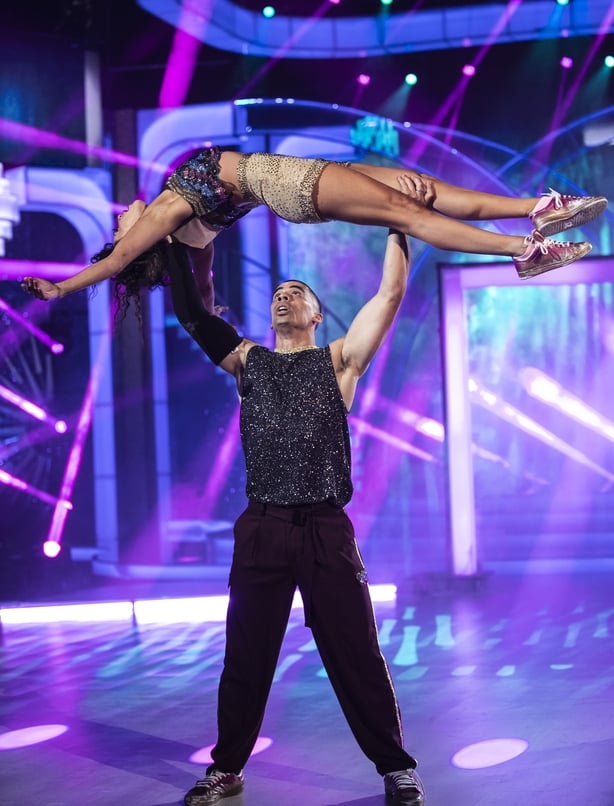 The Dancing with the Stars final was a tightly fought contest that showcased the talent and dedication of all four finalists. A truly spectacular end to a fantastic season.
Read more:
The Dancing with the Stars Final - as it happened
In Pictures: The Dancing with the Stars Final
Catch up with Dancing with the Stars on RTÉ Player