With Belfast star Ciarán Hinds among the Oscar nominees tonight, we're taking a trip back to a feature we did with him some years ago about some of the key films in his career - adding his thoughts from our recent interview about Belfast.
"Overall, I'd say I've been very lucky in the company I've kept," the Belfast man told us.
And so have we.
Our Boys (short, 1981, director: Cathal Black)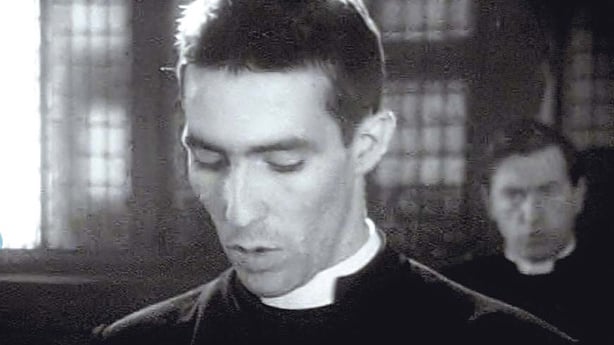 I was doing Fringe stuff and Cathal Black was looking for a few guys. We were all actors basically trying to earn a crust. Cathal was a really good film-maker, but at that time nobody was backing films in Ireland so he was trying to make stories on a very small budget. We all got, I think, a shilling, for our pains! But we helped him make his story about his memory of growing up. It was quite interesting for me because I hadn't been to a Christian Brothers school and when I saw it, it was really austere.
Excalibur (1981, director: John Boorman)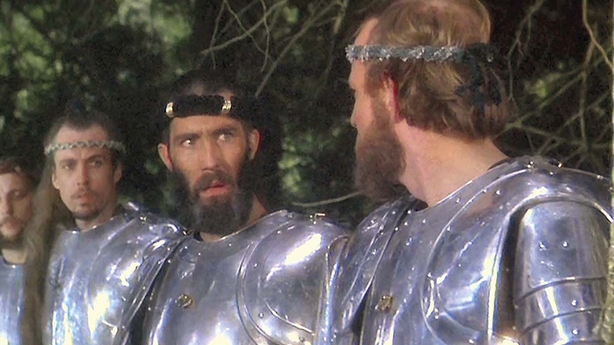 We were all young actors earning five bob a week in the Project and stuff like that. I didn't have an agent, but Mary Selway, a great casting director who has since passed away, suggested I meet John Boorman. It seemed very strange, as I'd never been involved in films. It came as quite a big surprise when they said they wanted me to play a small part. You couldn't feel self-conscious on Excalibur because we were mostly trying to hang on to horses in big tin suits, occasionally hitting a mark and delivering the required line! It seemed to me we were sort of whistling our way through the days, playing silly games in our suits of armour and waiting for something to happen. We had no idea of the complexities of filming.
December Bride (1991, director: Thaddeus O'Sullivan)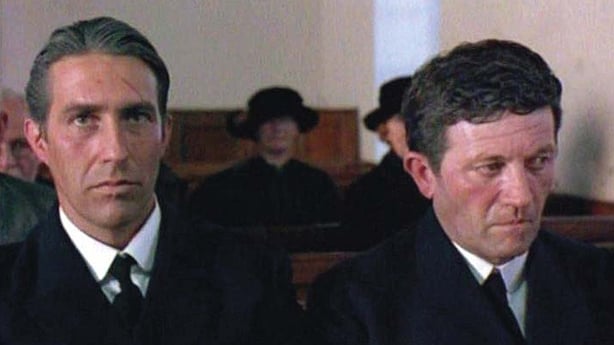 I have very, very fond memories of December Bride. I got to work with the late great Donal McCann, which was a huge thrill. I had always been a great admirer of him as an actor on stage. Of course, he came with a reputation, but it was joy to go to work with him every day. We shared a car to the set and he put manners on me with the Daily Mirror in his pocket - still doing the horses and I'd be in my own head, in my own dreams. Thaddeus got to choose a cinematographer he really liked called Bruno de Keyzer, a great French cinematographer. I remember him coming to the set every morning as the light was creeping up and the first thing he would say, with a half-lit cigar, was [adopts French accent], 'And where are we eating this evening?' It's something I've never come across since!
The Sum of All Fears (2002, director: Phil Alden Robinson)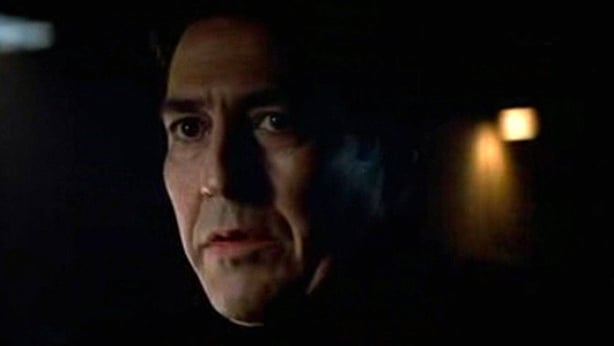 There was a message on my answerphone, addressed to my daughter - who was then about 10 - from a friend, saying, 'Aoife, do you not think the people of Russia have suffered enough without having your father as a President?!' Which was quite mean - but quite right! Somebody told me that [industry] people didn't really know who I was and then they saw that film and said, 'Who's that?' Simple as that - some Irish guy trying to pretend he's Russian. From that, I suppose, word just went 'round. Of course, they couldn't pronounce my name, but that didn't matter much. Was it real fan's own stuff getting to do scenes with Morgan Freeman? How can I say that quietly? Oh my God yes!
Road to Perdition (2002, director: Sam Mendes)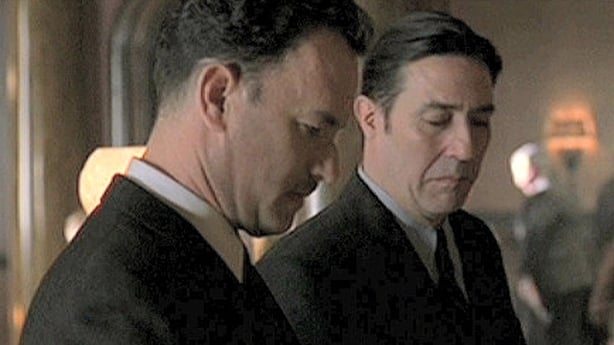 I was in my late 40s. You think you've grown up, you've lived your life a bit and things are how you understand them. But to be standing opposite Paul Newman and then crossing the border to do a scene with Morgan Freeman [on The Sum of All Fears - both films were shooting at the same time in the US and Canada] just seemed ridiculous to me... I just didn't know really where I was! What I picked up from both those extraordinary actors was how they were and how they behaved on set - what dignity they had without announcing it. They didn't go 'round claiming everything; they went quietly about their work and usually when something went wrong they had this lovely humour bubbling just underneath the surface of the serious. I just remember they were very much at their ease - and I was pretending to be at my ease! You don't want to inquire about their lives and who they are; you just quietly observe how they go about their work. And that's a gift in itself.
Veronica Guerin (2003, director: Joel Schumacher)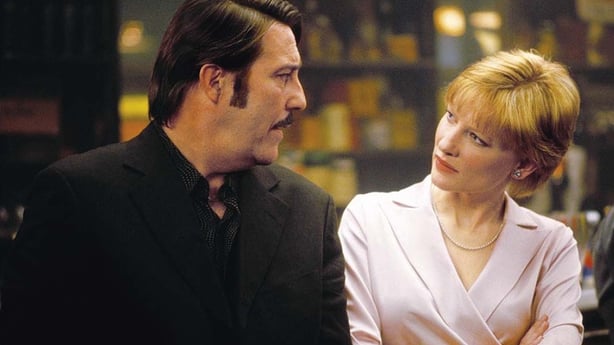 They were casting this from Ireland, apart from Cate Blanchett, and I just happened to be doing a play in Dublin for the first time in 10 years. Joel Schumacher was in town casting. He was so funny and so warm and said, 'I saw you in Closer on Broadway!' - all the things you don't know that people may know about you! I said, 'If you've seen one or two things, you know who I am so there's no point in pretending I'm a Dublin dodgy criminal because I'm not. I'm sort of Belfast middle class and I work in character work'. And he said, 'Well, good. I think you could have a right go at this - an in-between guy who's trying to play both sides'. It was an interesting, complex character. Full of bull****, but who has his own personal paranoia.
Munich (2005, director: Steven Spielberg)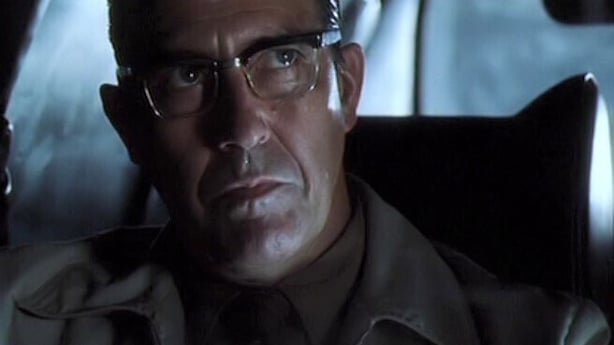 You never know where you end up in this business, you just don't. I was the last piece that fitted the jigsaw - they nearly had it all cast. I'd been shooting Rome and I got this call from an agent who said, 'Spielberg wants to meet you about this film he's doing. Can you go out and meet him this weekend?' And I think [adopts incredulous voice], 'Ah no, seriously?' I said, 'I can't. I have to finish this off'. So the agent got back to me 12 hours later and said, 'Can you make it next weekend?' And I said, 'Well, I'll have to now that he's gone to that trouble!' I finished the job in Rome, went home to the family, hopped on a plane to Los Angeles and went over and back in 48 hours. I met Spielberg and he said, 'I'll let you know by the end of the week'. That clean. He was fantastic to work with. It's as if he's shot the film in his head already before he shoots it.
The Eclipse (2009, director: Conor McPherson)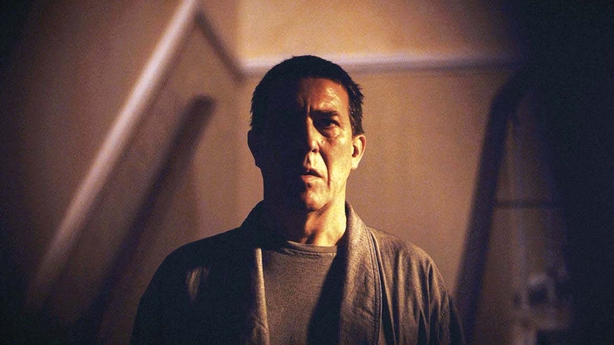 A great experience. I was doing Conor McPherson's The Seafarer on Broadway and he said, 'I've got this little story I'm trying to make. It's very small, very personal'. There was something about the spirit of it that touched me. A year later, we're down in Cobh and not a dressing room to be had. We sat on stones or waited in rooms. It was fantastic when Aidan Quinn joined in because he brings such a warm spirit. And Iben Hjejle, the Danish girl, a wonderful actress. Absolutely beautiful without all that 'Watch my acting'. The Tribeca [Film Festival] win [for Best Actor] was a real surprise. I was in England somewhere, shooting something and I got this news and I said, 'Shurely shome mishtake?!' They said, 'If you could stay up and we'll Skype you and you can surprise Conor...' At two in the morning, there was me, fit for bed and supposed to be up in four hours, talking to people and not knowing if they could see me and saying, 'Thank you for this award!'
Harry Potter and the Deathly Hallows: Part 2 (2011, director: David Yates)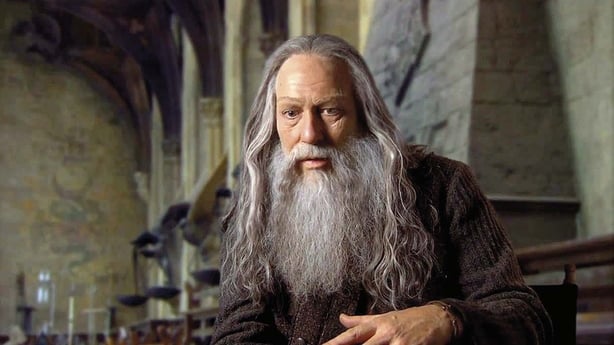 I was Aberforth Dumbledore - Mickey Gambon's brother. I was honoured to be Michael Gambon's brother; I'm not sure if he felt the same way about me being in the family! Potter for me was very in and out - a quick four days. Not in one of those big amazing sets but down in a wee hovel with the three not-so-youngsters-anymore and me having to do most of the dialogue, which I found very unfair! They were lovely to work with. Something like that, it's just a great thrill to be asked.
Tinker Tailor Soldier Spy (2011, director: Tomas Alfredson)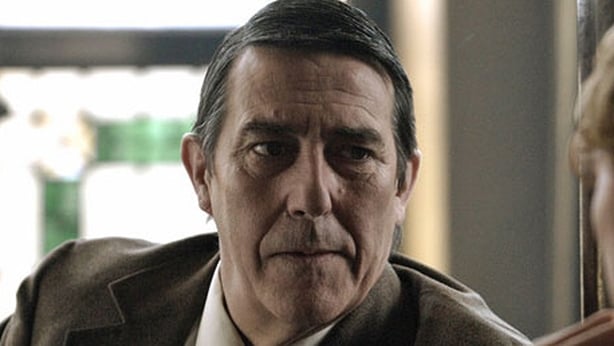 I played Roy Bland - the guy who came from the red-brick university with a bit of a chip that might have gone over to the other side. 'The Glengarry Glen Ross of spy movies?' That's a brilliant way of putting it. I had worked with Colin [Firth] but hadn't seen him for ten years. I had worked with Toby Jones a couple of times. I had worked with Gary [Oldman] in the theatre a long time ago and I worked with Benedict Cumberbatch in Amazing Grace. So the only person I hadn't come across was Mr John Hurt, so it was great to see him firing off! It was great to look around and go, 'God, we're all in the same room...' There's something joyous about it as well because those occasions don't happen very often.
Belfast (2021, director: Kenneth Branagh)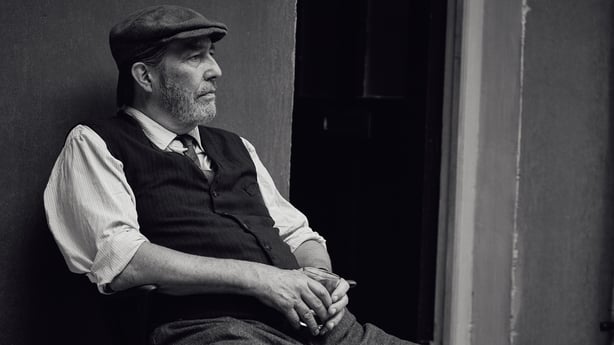 I got emotional when I read the script because it brought me straight back. It reeked of authenticity and memory and truth. It was a fantastic experience, truly fantastic. And it was very quiet. It was done during Covid time and it was one of the first films coming out of the effort to connect again with the work of making films. We all came together very quickly, very quietly. And with the maestro Ken Branagh in charge, we suddenly were on his ship, in a way, and he guided us to these unchartered waters from his childhood. When I watched it in a crowd of 2,000 people the first time, when it opened the London Film Festival, that feeling with that amount of people... What the film does is just open people's hearts. It goes deep into the core of them, that's what I found. Suddenly, we were all in the same breathing pattern. It's kind of an extraordinary thing when any film or any piece of theatre or whatever does that to you. It's a wonderful human act of connection, isn't it?
Belfast is in cinemas now. The 94th Academy Awards air live on Sky Cinema from 11:00pm. If you're not staying up, you can catch the ceremony at 9:35pm on RTÉ2 and the RTÉ Player on Monday.