Anne Doyle has told the Ray D'Arcy Show on RTÉ Radio 1 that she is hoping to join in the fun on Dancing with the Stars by being in the audience to support her longtime friend and former colleague Aengus Mac Grianna and his professional dance partner Emily Barker.
The RTÉ News favourite was on the show on Friday to talk about her work with UNICEF Ireland's Get a Vaccine, Give a Vaccine campaign when talk turned to Dancing with the Stars.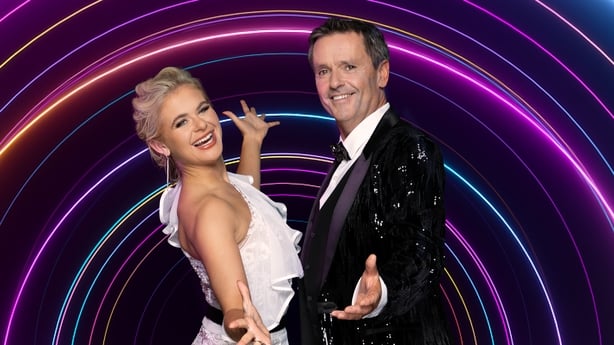 "Will you be heading out to the studios of Dancing with the Stars to support Aengus?" asked D'Arcy.
"Oh, well, I would be hoping to have that opportunity," said Doyle.
"I have watched and I have to say, Ray, I am staggered. I don't know how they do it. They're fantastic! The whole damn lot of them! I mean, you look at these people and they're amazing.
"That being said, not a woman to show an iota of prejudice, but clearly Aengus should win! So, it's most important that everybody votes for Aengus!"
"And will we see you in the audience at all?" asked the host. "That's a serious question."
"Well, if they let me in," Doyle replied. "It's not everybody would, Ray. It's very good of you to let me in today!"
With Doyle turning 70 over the weekend, D'Arcy signed off by urging her to "make a show of yourself" on her birthday.
"Ah sure, Ray, why would I change the habits of a lifetime?!" she replied.
Doyle has been mooted as a Dancing with the Stars contestant since the first series on RTÉ One. However, she has said she has "three left feet" and "wouldn't be any good at it".