Anne Doyle has dismissed rumours that she would take part in the Irish version of Dancing With The Stars, saying she has "three left feet" and she "wouldn't be any good at it".
Reports have been swirling that the veteran broadcaster will be a contestant on the new RTÉ show which launches in January.
However, when asked by host Anton Savage on his Today FM radio show on Wednesday, she elegantly pivoted from his question if she was taking part on the series, saying: "I've heard a very strong rumour that a very tall, dark, dashing fella called Anton is a contender!"
Shooting down the claims, Savage replied: "My rumour was much stronger than your rumour. My rumour was based on a likely probability that was almost, I think, officially announced that Anne Doyle was going to be with Dancing With The Stars."
Doyle scoffed at the idea, saying: "Anton I have three left feet if you can grapple with that concept. But hey, I love the idea and I am a fan of Strictly [Come Dancing]. I know this is going to be the American format, but similar, and will be a huge fan from the comfort of the sofa of the Irish programme."
"So you're saying you're not doing it?", Anton asked.
"Not only am I not doing it", Doyle replied. "I only discovered in the last 24 hours that I was apparently spotted at a [dance] bootcamp. I'm afraid I was vulgar enough to say it must have been in the local pub where they're doing a bit of choreography!
"No it's not true but I'd like to thank all the people who have given me their warm good wishes, pledged me their vote, and to those, a considerable number, who asked me for tickets, sorry, I don't know how you get them."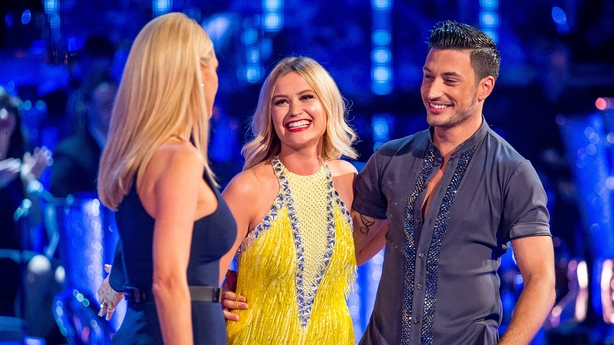 When pressed by Savage if she can dance, Doyle admitted: "Lookit, if it's one o'clock in the morning, and the light is dim, everybody thinks they can dance! The truthful answer would be no, neither at crossroads nor anywhere else!
"I've made a show of myself on dancefloors, of course. It's part of what we are. But I'm looking forward to the show, I think it'll be really great."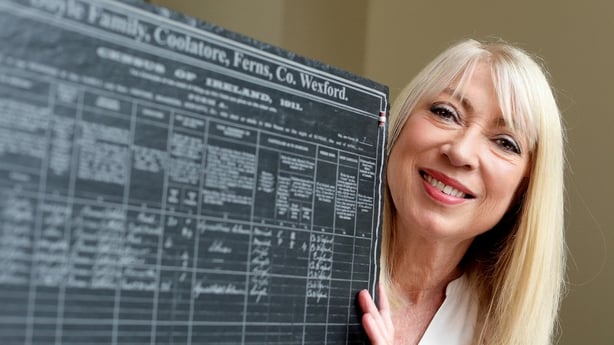 The 64-year-old newsreader retired in 2011 after 33 years on RTÉ, and she has recently made her return to television on Ray D'Arcy's Saturday night chat show, bringing the Good News.
Doyle said she was "intrigued" when she first heard of the idea as people would always would tell her when she was reading the news that it was "very depressing" or "would you not smile occasionally", which this new segment gives her a chance to do.
"But actually this has been terrific because I think the way the production team have handled it, with Ray involved in the audience, or setting up a surprise or treat for them, has worked really well and there's been a very good reaction."
She added jokingly: "Sure it gets me out, as the fella says!"
The broadcaster added that it wasn't strange being back in Montrose, saying: "When I have dropped into RTÉ, really very rarely, since I retired, I found that a little odd, but the curious thing about going back in for Ray's show was, I won't say it felt like coming home but it felt a bit like work, with a fun element.
"Though there have been many changes, and lots of my old pals aren't there anymore, but there are still lots of familiar faces and it was actually very nice. People were welcoming and sometimes they've forgotten you've gone anyway!"