Dancing with the Stars judge Loraine Barry has revealed who she thinks has shone the brightest on the dancefloor so far.
During an appearance on the Today show on RTÉ One, the former professional dancer spoke about her excitement at the dancing competition returning this month after last year's run was postponed due to the pandemic.
She said she missed it "terribly".
"Our whole world, our industry, totally collapsed, no entertainment at all. My teaching stopped, competitions stopped, and then to hear that Dancing with the Stars was not going out was difficult to deal with," she shared.
"Because suddenly you had a lot of time which I don't normally have because I travel and teach a lot. When I heard the show was coming back it was like 'woohoo!'"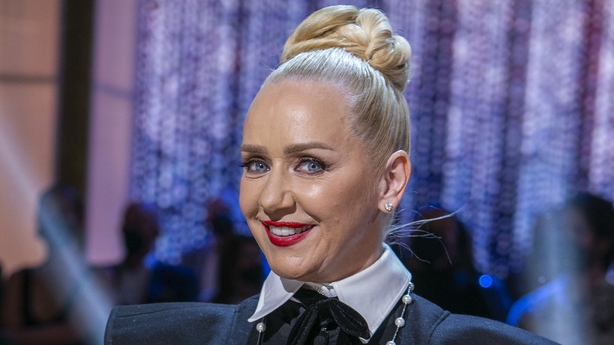 All twelve contestants taking part this season have now made their dancefloor debut in week 1 and week 2 of the show.
Barry said that singer-songwriter Erica Cody, who made DWTS history last Sunday by receiving the highest score ever for a couple's first routine, stood out to her.
"Erica had a terrific night with Denys, especially because of the Samba which is such a difficult first dance to
get but she did nail it," she said.
"She is a singer so she had that rhythm in the body. There was a few technical things, but overall the performance level was extremely high, so I think they're feeling very confident."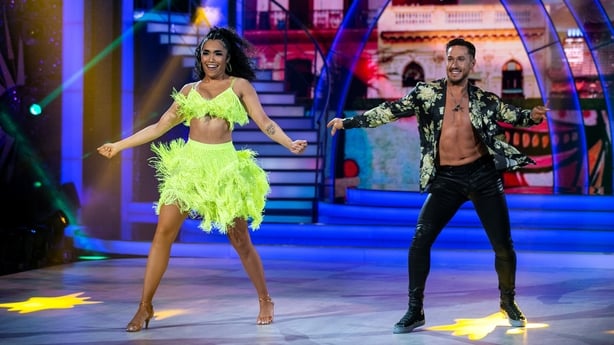 She was also pleasantly surprised by Aslan star Billy McGuinness's moves on the dancefloor.
"He did say 'I'm a chancer not a dancer' but he did a very good Foxtrot," Barry said. "The smile is infectious, how he is taking care of Hannah [Kelly] because this is her first journey, that just goes to show he has no ego, he's just so humble and he's absolutely enjoying himself."
Sunday night's show will feature the first elimination of the series, which Barry admitted is "the difficult part".
"Nobody wants to be the first, nobody wants to go home because they really get into it and they start enjoying it and they get a little bit competitive," she said.
"I can only imagine that this week they're all going to be working their socks off."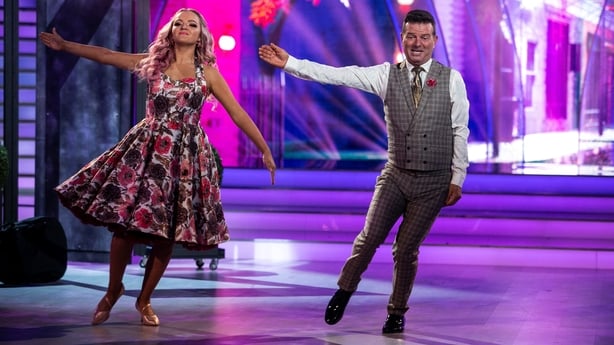 The judge said she is very aware of the contestant's nerves when giving her feedback in the early shows.
"In week 1, week 2, they're just getting their feet on the floor, there's no doubt about it, they are nervous," she said.
"It's very difficult to relax. I'm very aware of scoring them to give them the encouragement, because inside of that encouragement is the courage to keep going."
Barry was also full of praise for her fellow judges, DWTS stalwart Brian Redmond and newcomer Arthur Gourounlian.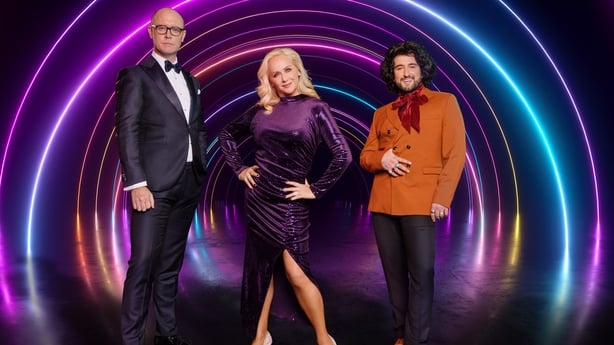 "We have Arthur, the new addition to the panel of judges, he's such a terrific dancer, great choreographer, I really admire what he does," she added.
"I've known Brian for many many years, been Brian's teacher as well, and we get on very well.
"We have a great relationship with each other, a mutual respect, we listen and we don't always agree and I think that's what makes the show real."
Dancing with the Stars continues on Sunday, January 23, at 6.30pm on RTÉ One and RTÉ Player.