Dancing with the Stars is back tonight with 12 new contestants - but there's also a new judge in town. He's Arthur Gourounlian, and talks here to RTÉ Entertainment's John Byrne about his 'biggest dream' come true.
The glitterball gang are back on the box. As usual, Nicky Byrne and Jennifer Zamparelli will be hosting the show, with judging duo Loraine Barry and Brian Redmond back on the panel.
But there's a new judge making up the trio of experts offering advice, analysis and precious votes.
Dancer and acclaimed choreographer, Arthur Gourounlian, will be joining Dancing with the Stars this year, replacing the much-loved (and sartorially spectacular) judge Julian Benson.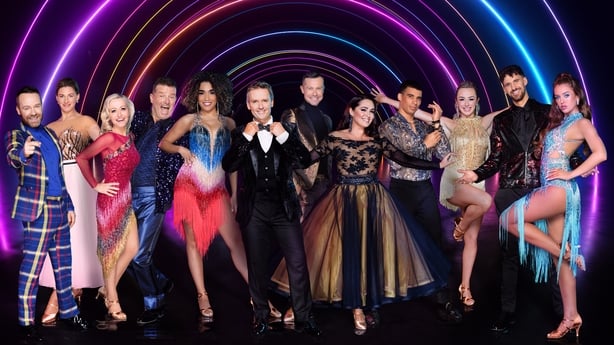 Arthur was born in Armenia in 1980, but his family was forced to flee when he was just 12 years old as a result of his country's war with Azerbaijan and sought asylum in Belgium.
Arthur initially trained as a barber before travelling across Europe working as a dancer in nightclubs.
He moved to London in 2002 to focus on his dancing and performed with Bananarama, Beyonce, Pink, Pussycat Dolls, Girls Aloud, Will Young, Duffy, Kylie Minogue, Cheryl Cole, and Leona Lewis.
He then became a choreographer and devised routines for brand campaigns for the likes of Louboutin, Jean-Paul Gaultier and Coca -Cola.
He also has TV judging experience, having appeared as the Armenian judge for The World's Best Talent show.
Arthur is married to Big Brother winner Brian Dowling, who's no stranger to Dancing with the Stars. He competed in the 2020 run, and made history by performing the first same sex dance on the show, dancing with Kai Widdrington.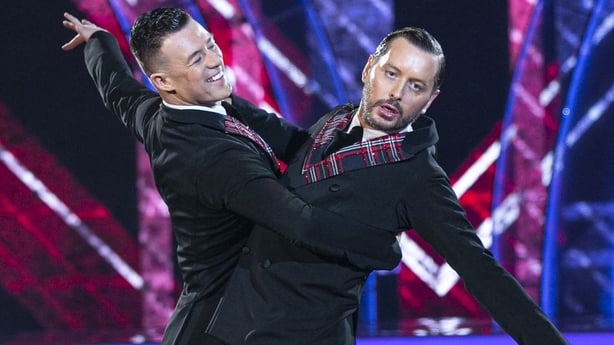 John Byrne: Congratulations Arthur. You must be buzzing about becoming a judge on such a major TV show?
Arthur Gourounlian: "Oh my God! It's so exciting, John! The biggest dream can come true! It's like the biggest cherry on the cake to me. The last few months was just an amazing way to finish the year.
"The process began last June. They called me, I'm in Kerry, they said 'We're looking at to or three people - would you be interested?' I was like, 'Are you serious? I would absolutely love it.' The chance of one in a billion to get that job.
"They asked me to send my tapes in. I remember I was going to Portugal for work, so I sent the tapes in quick, and then I didn't hear anything. Nothing, but that's okay. That's life."
That's showbiz!
"That's it! And then I heard back in September, saying that my tape had proceeded through to the next round, and that I was to do a screen test. I thought: 'You are joking! This is incredible!' I think it was from around 30 -35 people, and there was eight left, through to the kind of final.
"So, I did my screen test, and it was such a fun test because we had Loraine [Barry, DWTS judge], which was amazing. She was very lovely, and supportive. I did my best, but didn't hear anything.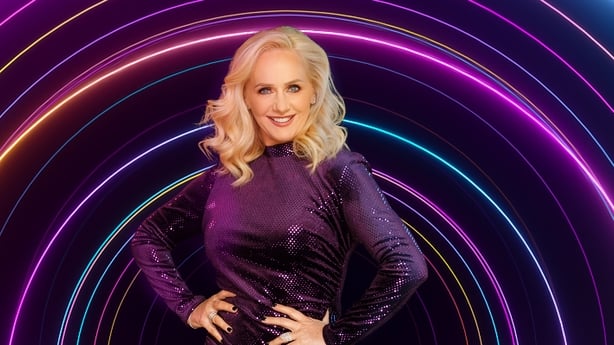 "And then, in October I got the news. I thought: 'This is unreal. It's not happening.' But it was real and I was the champion of joy. It was unbelievable. Just unbelievable."
I know you've been a dancer for more than 20 years, so this is obviously a big deal for you. Is it a career high?
"John, I'm going to be honest with you. In the last 22 years, I've been through everything. I've seen everything. I've done everything. But being a judge on national TV where they speak English, that's something you can dream about - but you don't really think it's going to happen. And I made that dream come true.
"I work hard as a dancer. I can dance. I was talking to Bruno Tonioli when he was in Strictly Come Dancing, and I was saying: 'Oh my God, you have the perfect job. It's my dream come true when I retire.'
"But that was a joke! I never, in years, imagined that I'd be a judge! And it's bigger than I ever imagined. Let's put it that way."
We need your consent to load this YouTube contentWe use YouTube to manage extra content that can set cookies on your device and collect data about your activity. Please review their details and accept them to load the content.Manage Preferences
You strike me as the kind of person who'd be a positive kind of judge rather than a tough guy who'd annoy viewers?
"Yeah, yeah. You actually nailed it! You're absolutely right. I think I'm going to be your best friend amongst the judges. I'm going to be very positive. I'm a very positive person. All my life I've been rooting for people; make sure everybody is well.
"I just want to be the best. Even if you actually mess up the routine, but you still give your all - that's what I'm looking for."
"From my background, where I come from, I'm not scared of anything. I think that anything is possible - let's do it. Anything can happen.
"I will your best friend judge. I will tell you the truth, but I'll make sure that I push you in the right direction. Make sure you're doing things right. The best way."
As Mary Poppins might put it: a spoonful of sugar helps the medicine go down . . .
"Exactly! So true."
What will you be looking for in a dancer?
"I love strong dancers. I don't like laziness. Even if you're not a good dancer, it's okay. But if you're lazy? (makes negative buzzer sound) I don't like that. But I like it if you give it a a hundred million per cent.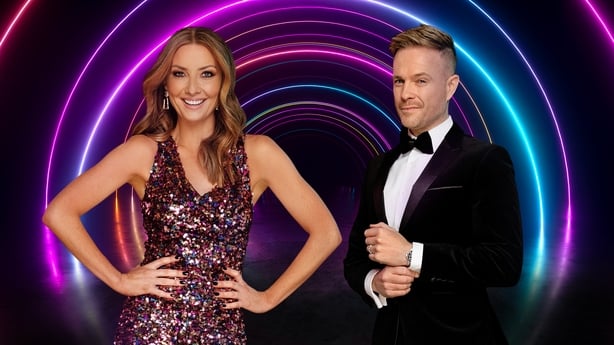 "So, I'm really going to push people, and I'm going to look for people who are going to bring the best out of themselves. I don't want any excuses. Because, if you're doing that show - I'll be honest - you know it's going to be hard.
"Even though my husband Brian did it a few years ago knew it was going to be hard, but he was suffering. I told him: 'You knew what you signed up for.'
"But I just want to be the best. Even if you actually mess up the routine, but you still give your all - that's what I'm looking for.
"And even though you're not the best dancer - don't worry about it. That's the kind of person I am. It's a tough job. People think it's easy, but it's not.
"Dancing's not just about the steps. Dancing is the whole package. From head to toe you have to control your whole body. It's like telling a story. It's acting. I always said, when I was a dancer I was an actor on stage. You actually translate your body language to people.
"So, I'm looking for the whole package. You know that 'x' factor. That je ne sais quoi. I'm really looking forward to it."
Dancing with the Stars, Sundays on RTÉ One at 6.30pm