Garth Brooks has said he doesn't hold a grudge about the cancellation of his five gigs at Croke Park in 2014 and that he very likely to burst into tears when he takes to the stage of the iconic venue next September.
Speaking to The Sunday Life newspaper about his five shows at Croker, which all sold out earlier this week, he said it is "fate" that he will be returning to Ireland to "close the chapter" and play the stadium for the first time in 25 years.
We need your consent to load this rte-player contentWe use rte-player to manage extra content that can set cookies on your device and collect data about your activity. Please review their details and accept them to load the content.Manage Preferences
"I don't hold a grudge to anybody," he said. "You've got to understand, if you have a chance to play Ireland, then you're a lucky son of a bitch. You just are.
"The fact that you got to sell 400,000 tickets? Oh my God, that's amazing. But the chance to now come back and get to play with those people? That's a wonderful thing.
He added, "I feel lucky for the opportunity. The opportunity was swept away, and I thought it was gone."
He said he was elated when he got a phone call from promotor Peter Aiken about the possibility of playing Croke Park again.
IRELAND!!!!!
Just waking up to the news!!!!
Unbelievable !!!!!
All my love to you!!! love, g #GarthInIreland

— Garth Brooks (@garthbrooks) November 25, 2021
"And then when I got a call from Peter - in a sweet, funny, his own kind of humorous way, 'Would you be interested in playing Ireland?'" the country megastar said.
"I said, 'Peter, if I could reach through this phone, I'd grab you right now!'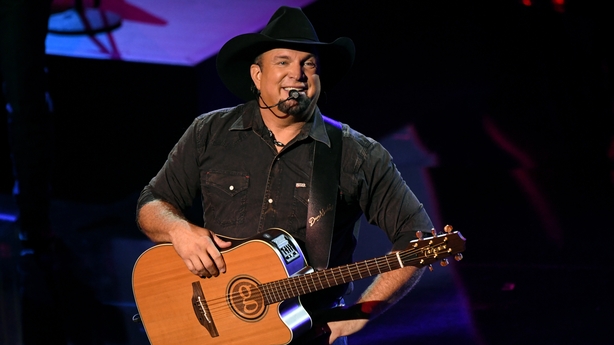 "We'd already made ourselves a promise that anybody who would ever buy a ticket from us again, that this will not happen again. It can't.
"So, we were not committed to anything at first because you didn't want to fall in love again, right? So, this is all kind of new to me and it's really up here at the surface.
"But I can tell you, even in September next year it's gonna be hard to take to that stage and not just burst out in tears. I think what I'll do is I'll enjoy more than anybody else, but I'll probably just cry the whole time.
"I don't know what the crying thing is, I think it's having kids, I cry at commercials now. But this is a joy to be here, it's always an honour."
Brooks' rescheduled five-night run at Croke Park was confirmed during the week although local residents have voiced their opposition to so many shows taking place at the stadium.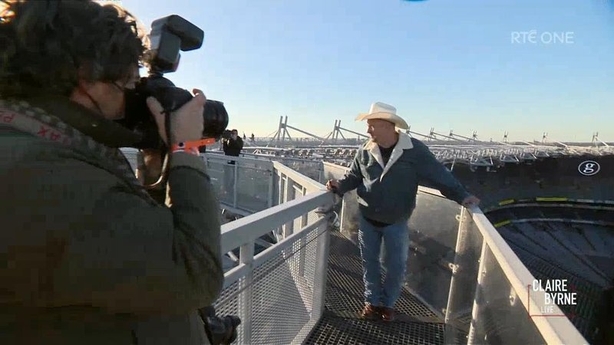 Speaking at a press conference at Croke Park last Monday, Brooks (59) said he thought it would be "impossible" for the initial three dates to sell out.
"I'd love to do five, but I'd also love to be 6ft 5in and have abs!" he joked. "What happened in 2014 was a fricking miracle. I mean, who does numbers like that, right?
"Would I like it? Yes, I would love it. Is it going to happen? I think it would 10 times the miracle of 2014, it seems impossible. I'm just trying to be real.
"If there is a blessing in that curse of what happened in 2014, it's the fact that there is a chance that this artist and those people who were sweet enough to get those tickets before, now have the chance to hopefully see each other again."