House of Gucci, the bonkers new film about the rise and fall of the famous Italian fashion family, is in cinemas this Friday and it's Jared Leto's incredible physical transformation for his role that is already getting the most attention.
Leto, who has become somewhat of a master of on-screen shapeshifting with his Oscar-winning role in Dallas Buyer's Club and Suicide Squad, plays the tragicomic Paulo Gucci in the new Ridley Scott movie.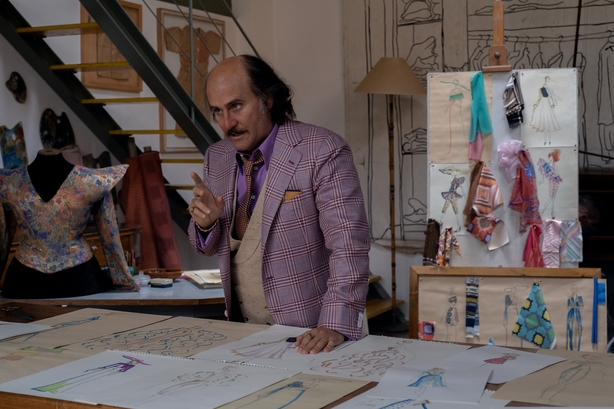 The 49-year-old actor had to undergo six hours of preparation every day on set to become the tragicomic figure of Paulo, the clown prince of the fashion dynasty.
Speaking to RTÉ Entertainment, Leto said, "It was a challenge. I have been working immersively since the 1800s and it works for me and this was an opportunity to dive in deep, maybe deeper than I ever have before. It was the experience of a lifetime.
Read our review of House of Gucci
"It was a massive physical transformation," he added. "It was a different way of talking, of walking, of singing and dancing, of behaving, of making gentle love and it was absolutely necessary and I enjoy it.
"It's really rewarding, and I feel it's my responsibility to do what I can do deliver the best and contribute in the best way I can."
In the movie, Paulo's dreams are constantly thwarted by his despairing father Aldo, who is played by Al Pacino, his disdainful uncle (Jeremy Irons), his suave cousin Maurizio (Adam Driver) and his new bride, Patrizia (Lady Gaga).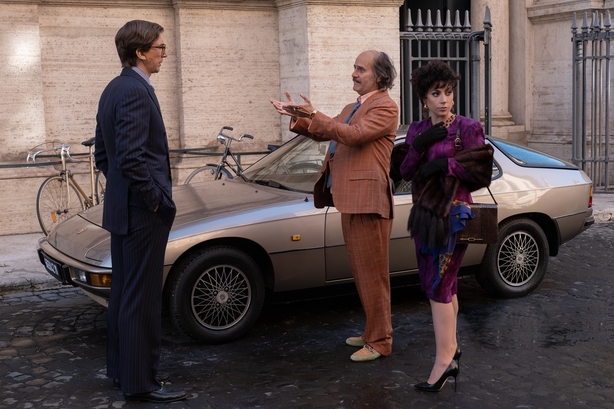 "Paulo is a hot mess, and he was fun to play as you could imagine," says Leto. "As Ridley has said he is the heart of the film and I absolutely enjoyed every single second of it."
Lady Gaga plays Patrizia Reggiani, the ordinary girl from Vignola who marries into the Italian fashion elite. She was dubbed the Black Widow by the Italian media after she went to extremes to avenge herself after she was rejected by her husband in the mid-1990s but Gaga plays her sympathetically.
We need your consent to load this YouTube contentWe use YouTube to manage extra content that can set cookies on your device and collect data about your activity. Please review their details and accept them to load the content.Manage Preferences
"Well, she was quite symphathic to Paulo although quite cutting in the scenes I had with her. I always knew she was a bit of a fox," says Leto. "A real firecracker. It was a pleasure to work with Gaga and I had a fantastic time. I really appreciate her bravery and her ability to take great risks."
Leto also says that working with Pacino was "phenomenal".
"He is one of the greatest actors ever to grace the screen and he was a great partner, generous and kind and humble and beautiful to work with. I absolutely adored him."
Alan Corr @CorrAlan2
House of Gucci is in cinemas this Friday.