Irish actress Ruth Negga has said "colourism is one of the last taboos" as she discussed her role in Rebecca Hall's new drama Passing.
In the film, the 39-year-old Oscar-nominated actress stars alongside Tessa Thompson as two black women who can "pass" as white.
The film raises poignant questions about colourism; the notion that individuals within a racial group are more prejudiced against if they have a darker skin tone.
"Colourism is one of the last taboos," said Negga, who was nominated for an Academy Award in 2017 for her role in Loving.
"No one likes talking about it, because it essentially has a very ugly history, adjacent to whiteness, and therefore you get rewarded for that.
"When you say it out loud, bluntly, it's ridiculous. It's absurd, it's racist, it's dangerous.
"And yet, we've all internalised it, and you see it still; ad campaigns, in my industry, and I'm sure I must have benefited from being a lighter-skinned person."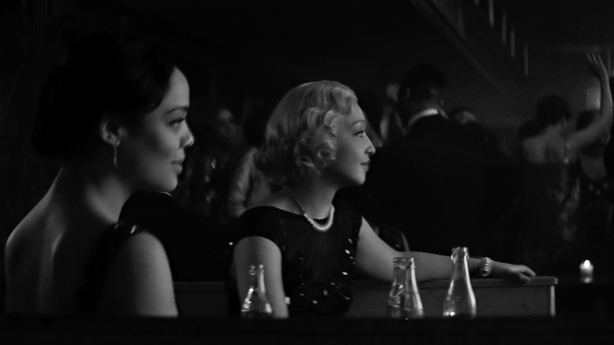 She continues, passionately: "No one wants to talk about it, because it's an embarrassing thing, because whether we like it or not, we're all complicit in it.
"And I think this is another absurdity that the film is revealing, and hopefully, people will talk about more openly."
Bringing Passing to life has been a long and intense experience for filmmaker Rebecca Hall.
The London-born actress, writer and director, 39, first read the 1929 novel the film is based on, by Nella Larsen, 13 years ago, when she was looking into her own heritage and identity.
"I was at the beginning of asking my family questions because I didn't really have answers about the history of racial passing in my own family and my grandfather, who was African American and passed for white," says the Vicky Cristina Barcelona star, whose parents are the late British director Peter Hall, and opera singer Maria Ewing, who was born in Detroit.
"Now, a lot of those questions have been answered, and I've done the historical explanation, and also a certain amount of emotional excavation that parallels this story that I got to put on film with these remarkable actors."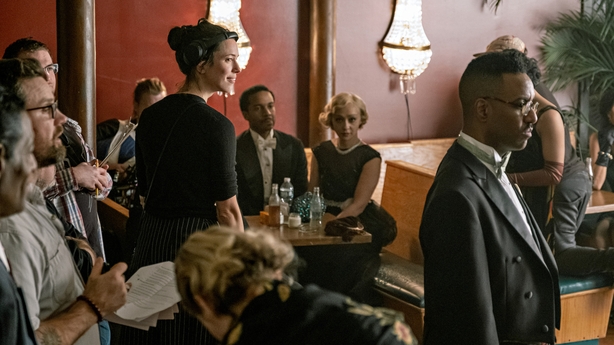 The drama is Hall's directorial debut (she also wrote the script) and tells the story of two black women, Irene Redfield (Tessa Thompson) and Clare Kendry (Ruth Negga), who can both "pass" as white, in late 1920s New York.
Set during the height of the Harlem Renaissance, the former childhood friends choose to live on opposite sides of the colour line; Clare has climbed the social ladder after "passing" as a white woman, and has married a rich white man named John, played by Alexander Skarsgard (and her racist husband does not know about her black ancestry).
Meanwhile, Irene is living as a black woman in a Harlem townhouse with her loving, doctor husband, Brian (Andre Holland), and their two children.
When the two women are reunited after a chance encounter, their lives become intertwined once again, and the film is a fascinating exploration of friendship, obsession, race, and identity, plus the idea that so many aspects of our lives are performative.
Passing delves into the issue of colourism, which is regarded to be one of the less-talked-about aspects of discrimination, even though it arguably remains massively present in our world today – especially when it comes to casting in Hollywood.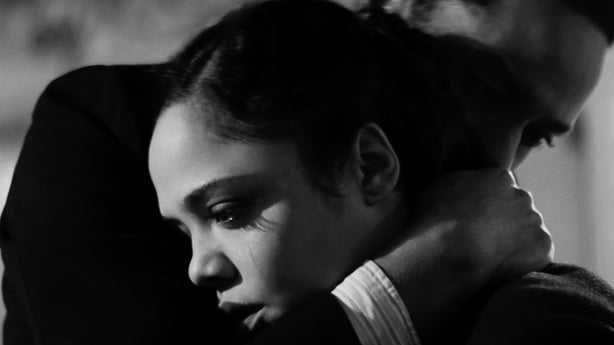 Poignantly, Hall decided to make Passing a black and white film, because it struck her that "the most interesting way to make a movie that dealt with colourism is to take the colour out of it and render the whole world abstract".
"That doesn't mean it's not emotionally true, doesn't mean it's not real, it doesn't mean it doesn't resonate with truth, but it's like sometimes you need a poem to understand the essence of something," she elaborates.
"It doesn't necessarily have to reflect exact reality in order to reveal the truth. And I think the abstraction of these categories and these shades and these variants points out the construct of these things.
"After all, black and white film isn't black and white – it's grey. Nothing is black and white.
"Nobody can be reduced to a single definition and no one is simply the one thing that society chooses to approximate."
People that live in these "in-between spaces" are contending with questions of, "'Am I this? Am I that? How is the world seeing me? How do I feel in relation to that?'" she points out.
"Even I feel that, because everyone forever assumes, 'daughter of a beautiful English rose', and I'm like, 'There's this whole other side to me that's very different to that'.
"It's possible to contain many aspects of humanity, and actually, we all do.
"You don't have to have as complicated a story as mine to feel that."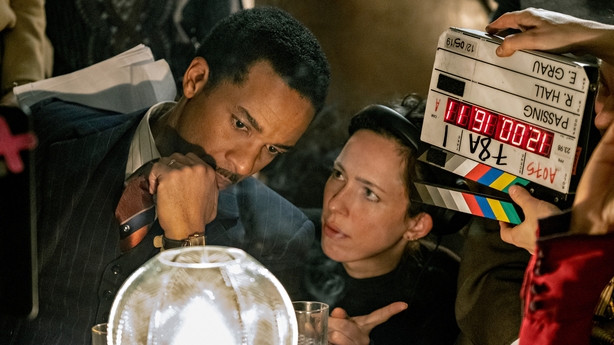 A further interesting element of the script for Alabama-born Holland, famous for his role in the Oscar-winning film Moonlight, was the discussions around race and racial violence that his character Brian has with his sons.
"That felt like one that I was very familiar with," notes the 41-year-old actor.
"It was a conversation that I had had with my parents when I was growing up, and so that really grabbed me."
Holland recalls how, when he first spoke about Passing with Hall, she explained to him why the novel had spoken to her in such a deep way.
"I'm real sensitive about black material being told by black people. I feel like if you're going to tell a story about black people, you've got to really love black people.
"And so, when I sat down with her, right away I said 'What is it about this story that makes it feel so personal to you?'
"And once she told me about her family and that connection, I thought, 'OK, she's really inside of this story, and I think she's well equipped to tell it'."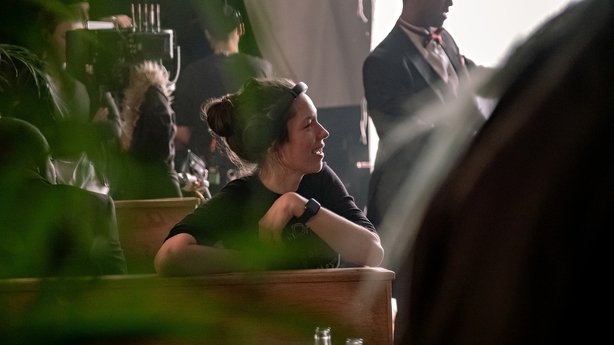 He admits he was "completely shocked", as he previously had no idea about her family history, and the self-discovery she had been on.
"I remember we met in a hotel, and I was like, 'OK white lady, tell me why you want to do this black movie?'
"But it was really eye-opening for me to hear what her experience has been.
"It definitely made me feel a bit more trusting upfront.
"Anytime you have a deep, personal, familial, emotional connection to the material, whatever it is, usually, the product is going to be much more interesting.
"So, I felt much more at ease."
Passing will be in select cinemas on Friday October 29 and released on Netflix on Wednesday November 10.
We need your consent to load this YouTube contentWe use YouTube to manage extra content that can set cookies on your device and collect data about your activity. Please review their details and accept them to load the content.Manage Preferences
Source: Press Association