Following today's announcement of new guidelines around the reopening of night clubs and live music venues, the organisers of the Biggest 90's Disco at Dublin's 3Arena this Saturday have said the concert will go ahead as a fully seated event.
In a statement, promotors outlined their plans for the all ages live show in accordance with Government guidelines, including compulsory mask wearing in all public areas of the 3Arena and proof of Covid vaccination.
Revised reopening plan produces anomalies and grey areas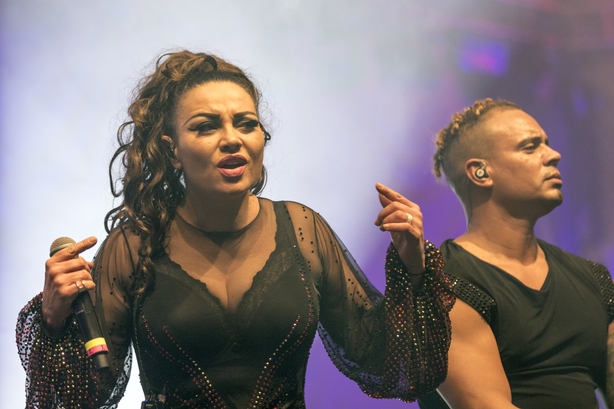 They said the Biggest 90's Disco will now be a fully seated event. All standing tickets will be exchanged to seated tickets on a first come, first served basis on the evening of this Saturday, October 23.
Addressing widespread confusion within the live music industry, promotors also said those going to the event would be permitted to dance at their seats.
Other guideline issued are:
Entry to event will require proof of ID with Covid vaccine certification.
To facilitate checks and ticket exchanges, doors will now open from 5.30pm.
The 3Arena will be a cashless venue and card payments only will be accepted.
There are tickets still available for the event from Ticketmaster.
For those unable to attend, refunds are available from point of sale.
Masks will be required in all public areas.
Saturday's four-hour event, which was postponed last August, will be the third time the Biggest 90's Disco has been held at the 3Arena.
Live performances from acts including GALA, 2 Unlimited, Alice Deejay, Robin, Atomic Kitten, and the Spice Girls Show are scheduled to take place.
The disco concert is described by promoters as "an immersive experience" featuring fancy dress flash mobs, CO2 jets, fireworks and special effects.
Plans to reopen more parts of the economy including live venues and nightclubs will come into effect this Friday.
For indoor live music, drama, live entertainment and sporting events, members of the audience and spectators should be fully seated with standing permitted at seats.
The continued use of masks, vaccine certificates and physical distancing measures will remain in place until February.
Alan Corr @CorrAlan2