Double IFTA nominee Fionn O'Shea has told RTÉ News that he is glad people had the chance to see him playing a heroic character in the film Dating Amber after his villainous turn in Normal People.
The Dubliner is shortlisted at this year's IFTAs for Best Actor for his performance in Irish coming-of-age story Dating Amber and Best Supporting Actor for his work on Normal People.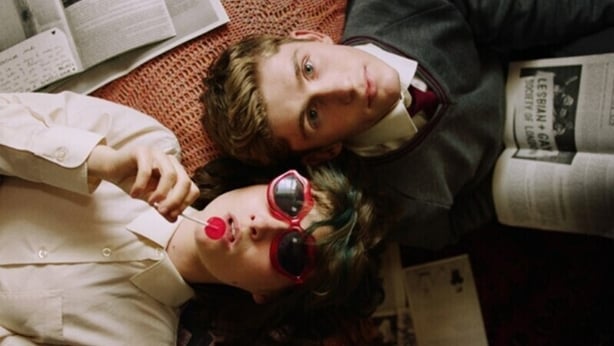 Both the film and the BBC Three/Hulu series were released around the same time last year, with O'Shea describing it as "a mad time - and that's putting it lightly".
"It was really lovely for both Dating Amber and Normal People to come out around that time and to have so many people watching was great," he told RTÉ News Arts & Media Correspondent Sinéad Crowley.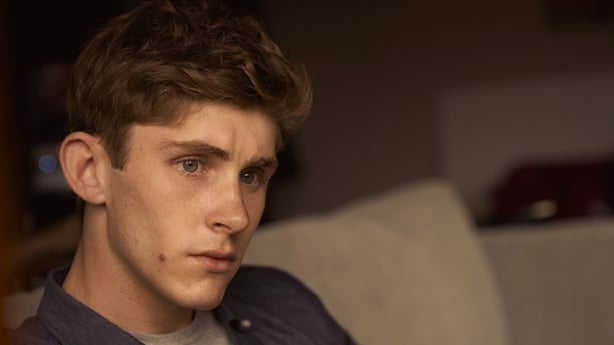 "Also, I think with Dating Amber going out on [Amazon] Prime Video, one thing that was lovely about that too was that it's a film that I think is a really important film for younger people to see - so is Normal People too!
"But, I think, Dating Amber going out on Prime Video, as opposed to going into the cinema, maybe made it a little bit more accessible, in the same way BBC and Hulu did for Normal People."
Earlier this year, O'Shea was chosen as one of the European Shooting Stars of 2021.
Organised by the European Film Promotion (EFP) agency, Shooting Stars was established to promote acting talent across the continent.
In receiving the honour, O'Shea followed in the footsteps of the likes of Daniel Craig, Carey Mulligan, Alicia Vikander and Rachel Weisz, and fellow Irish actors Elaine Cassidy, Moe Dunford, Aisling Franciosi, Domhnall Gleeson, Ruth Negga and Andrew Scott.
The IFTA Awards will take place in a virtual ceremony on Sunday 4 July and will be broadcast on Virgin Media One.
Click here for more television news.