The Friends reunion director Ben Winston has said people can "sometimes just be unkind" following speculation about Matthew Perry's health after the special aired.
The reunion episode, which saw the six leading cast members, Jennifer Aniston (Rachel), Courteney Cox (Monica), Lisa Kudrow (Phoebe), Matt LeBlanc (Joey), Matthew Perry (Chandler) and David Schwimmer (Ross), head back to the show's original set for a trip down memory lane, was met with widespread praise from critics and viewers alike.
However, some fans voiced concern for Perry's health on social media.
When asked by The Hollywood Reporter if Perry was "ok", Winston responded: "Yes, he was great. People can sometimes just be unkind. I wish they weren't.
"I loved working with him. He's a brilliantly funny man and I thought he had some great one-liners in the show.
"I felt just happy and lucky to be in his presence and directing him on something like this."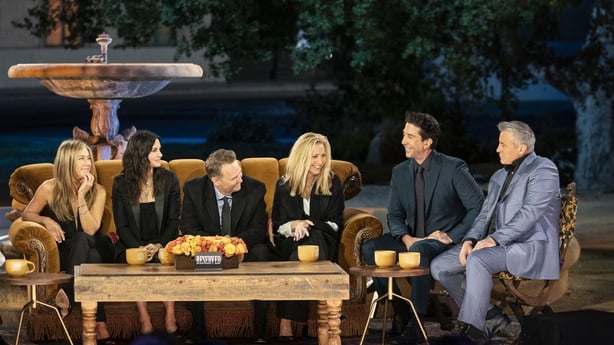 Meanwhile, Friends producer Kevin Bright also addressed the concern about Perry's health, saying he seems "stronger and better" since the last time he saw him.
He told The Hollywood Reporter in a separate interview: "I talked to him. It was great seeing him again. And what people say is what people say.
"I don't have any to say about that, except it was great to see him. And I think he's very funny on the show.
"But yes, I think he's OK. He seems stronger and better since the last time I saw him, and excited about going forward."
Read more: The Friends reunion review: The magic still remains