Soda Blonde, The Zen Arcade, and MELTS are among the Irish acts who will represent Ireland at next week's The Great Escape Online music showcase event.
The Great Escape, which usually takes place in Brighton and showcases artists from Ireland, the UK and Europe to music bookers, has moved online this year, with the performances free to access here.
Most of the Irish acts were filmed in the Olympia Theatre, Dublin in April under Covid protocols.
Music From Ireland Showcase, Thursday 13th May, Stage 2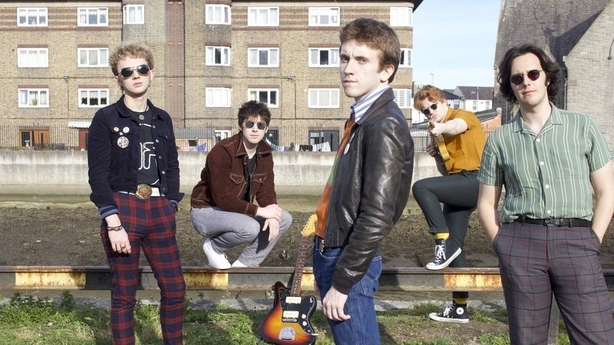 The Zen Arcade, Smoothboi Ezra, Alex Gough, Soda Blonde, MELTS.
MCD Presents Showcase
Robert Grace, Aby Coulibaly, Monjola, SPRINTS.
Delegate passes can be purchased here.
Angela Dorgan of Music from Ireland, the Irish Music Export Initiative funded by the government through Culture Ireland, commented: "The UK is a vital market for Irish acts making that next career leap and the Great Escape has been an incredibly important moment in that build.
"Music from Ireland's showcasing of these acts to UK and international buyers, bookers, labels etc will help them grow in that market and beyond. It is especially heartening in a post-Brexit and Covid world to see such a diversity of Irish acts showcasing at The Great Escape 2021."