Dublin band Soda Blonde have announced a July 9th release for their debut album Small Talk and details of their upcoming Irish and UK tour.
The band, who formed from the ashes of Little Green Cars and who have already released several well-received singles, have also released the album's title track and a new video.
We are delighted to announce our debut album SMALL TALK will be released on July 9th via @VelveteenRecs. The brand new self-titled single is out NOW.

Pre-order the album on limited edition yellow vinyl or CD and listen to Small Talk here: https://t.co/HswiyTtfoN pic.twitter.com/23Fpo7uTj4

— Soda Blonde (@sodablonde) March 24, 2021
"To put it simply, Small Talk is about life in our 20s," says Soda Blonde front woman Faye O'Rourke. "Every part of us is in here, both subliminally and literally. Lyrically, this record is like a collection of my flaws and insecurities.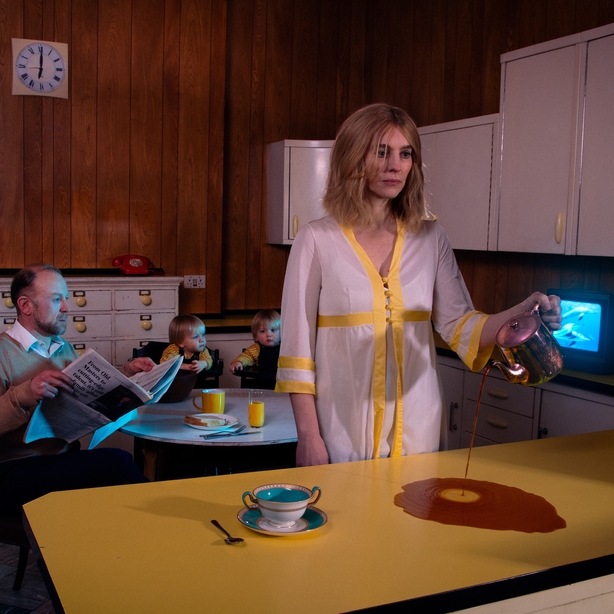 "They're lingering awkwardly by the bar at a crowded social gathering, waiting to integrate with the wider world".
Soda Blonde go pop as Little Green Cars crash out 
She added, "Small Talk touches on many things: indulging in the darkness, while also trying to derive some meaning from it; on having no degree; on the way I sabotaged multiple relationships, or let my parents down.
We need your consent to load this YouTube contentWe use YouTube to manage extra content that can set cookies on your device and collect data about your activity. Please review their details and accept them to load the content.Manage Preferences
"It's about looking for resolution and revolution in sex and politics. It's about being abused mentally and physically by the people you love the most, and in turn, abusing the people who love you. It's about my first heartbreak at 14, how it's still intrinsically a part of me and the shame and embarrassment that it brings.
"It's about having something you thought was a sure thing, like your career, ripped out from underneath you. It's also about the idea of optical virtue over the reality of how we treat those around us".
Tickets for the band's tour are available here.