New Dublin band Soda Blonde have arisen from the ashes of internationally acclaimed act Little Green Cars with a whole new look, sound and attitude.
Watch our interview with Faye O'Rourke and Adam O'Regan
The band, fronted by powerhouse vocalist Faye O'Rourke and featuring LGC alumni Adam O'Regan, Donagh Seaver O'Leary and Dylan Lynch in the line-up, have already achieved a lot in their first few months together.
They made a Late Late Show appearance just days after they officially announced their formation, sold-out their debut gig, and have just released their debut single, Swimming Through the Night.
The song is an expansive slice of electronica which puts space between the countrified American heartland sound of Little Green Cars and augers well for the band's debut album, which has already been recorded and should be released later this year.
"We had been in a band since the age of 14 or 15 together and we had spent the last three years writing the third album," says O'Regan of the break-up of their former band last March.
"Steve is one of my lyrical heroes and still is. I think he's an incredible writer but I suppose we've very different styles"
"We had written about 60 songs and we got into all sorts of weird and wonderful experimental places together and eventually it reached a point where it had gone so far in this direction that it actually felt like a new project and there were different visions of where Little Green Cars should go and ultimately it felt like the right decision to separate and start a new thing."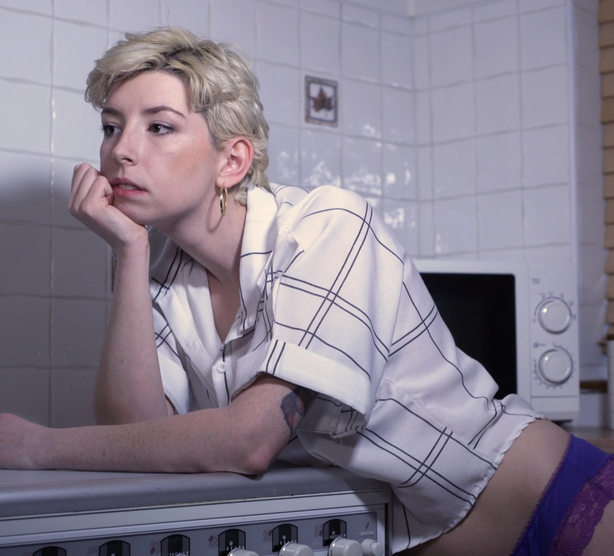 O'Rourke says there was no acrimony with her Little Green Cars co-vocalist Steve Appleby during the break-up. "No. Steve is one of my lyrical heroes and still is. I think he's an incredible writer but I suppose we've very different styles and we always did.
"I think that's what made Little Green Cars great, those two different perspectives and different styles of writing coming together but I suppose as I became a bit more prominent with my song writing it didn't seem to fit in. There was no bad blood."
"I tend to write from a darker more subconscious place, which I think is probably a little bit more interesting."
O'Rourke now looks like a David Lynch heroine, while the rest of the band have taken on a more austere suited and booted look for their new image. O'Regan mentions directors like Stanley Kubrick and Paul Thomas Anderson when it comes to visual influences and the band say they have taken on all facets of their new project, from management to video making to recording.
"I think the music in Soda Blonde is more vibrant in sense," says O'Rourke. "There is a still a lot of emotional weight to the lyrics, that's always been a feature of our writing but I suppose people will want to move to this music, which I suppose maybe you didn't in the past so that's definitely a big difference."
Alan Corr @CorrAlan2
Soda Blonde's debut single Swimming Through the Night is out now