Ben Affleck has spoken about working with his friend and fellow Oscar-winner Matt Damon on The Last Duel calling the experience "so much more enriching" because he was working "with someone I know and love".
Den of Geek reports that Affleck made the remarks during an awards screening Q&A that Damon was hosting for Affleck's film The Way Back.
Affleck said: "Finishing up this movie (The Last Duel) with you, it's so much more enriching to be working together, to be working with someone I know and love, and the fact I want to see and spend time with and hang out with [you].
"Realising that time goes by and how you spend your day defines what your life is going to be, and the quality of that time is really important. And it contributes, I think, to the quality of your work."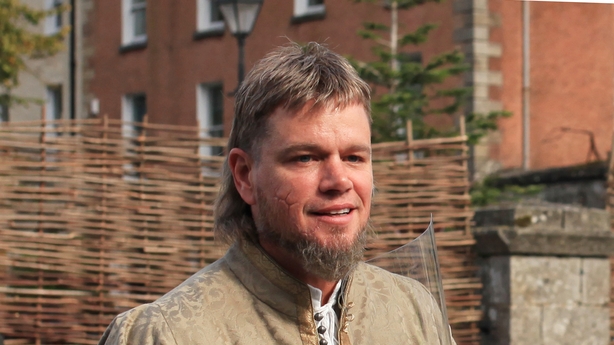 Based on the book The Last Duel: A True Story of Trial by Combat in Medieval France by Eric Jager, the film tells the story of the last officially recognised judicial duel in France in 1386, "a trial by combat pitting a knight against a squire accused of violating the knight's beautiful young wife".
Directed by Ridley Scott and starring Affleck, Damon and Jodie Comer, The Last Duel was partly filmed in several locations around Ireland last year, including Dublin, Meath, Tipperary and Ardmore Studios in Wicklow.
Production was shut down for a number of months due the coronavirus outbreak leaving Damon marooned in the Dublin village of Dalkey during lockdown.
The Last Duel is slated for release later this year.