Locals around Bective, Co Meath are hoping to catch a glimpse of Matt Damon as he continues filming on The Last Duel.
Work has been under way in Bective for a number of weeks on the set for the Ridley Scott-directed movie, which also stars Ben Affleck, Jodie Comer and Adam Driver.
"We see the black cars going in and all the machinery," local publican David Smith told RTÉ's North East Correspondent, Sinéad Hussey.
"It's just amazing what's going on down there now. People are coming in droves to see it - to see the set, which is an amazing set. Of course, everyone wants to get a glimpse of Matt Damon."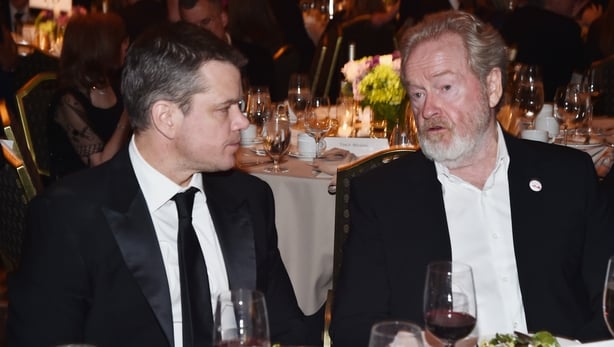 Bective Abbey was famously used in Mel Gibson's 1995 epic Braveheart, and there are hopes that the new film will also give tourism a boost in the county.
"It's great to have all these Hollywood stars close to Trim and Co Meath," said Michele Whelan, Tourism Officer with Meath County Council. "It'll be great for us in terms of just the economic impact into the future."
The Last Duel has also been filming in counties Tipperary and Wicklow.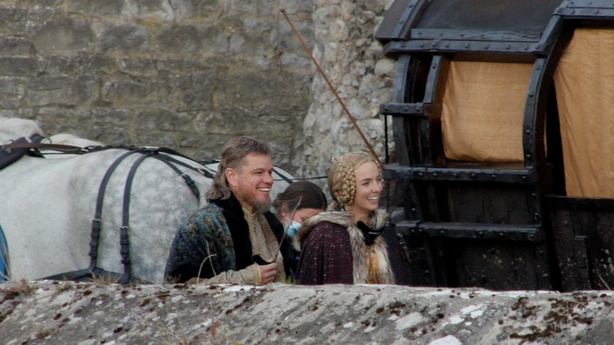 Based on the book The Last Duel: A True Story of Trial by Combat in Medieval France by Eric Jager, the film tells the story of the last officially recognised judicial duel in France in 1386, "a trial by combat pitting a knight against a squire accused of violating the knight's beautiful young wife".
The script has been written by Affleck, Damon and Nicole Holofcener (Can You Ever Forgive Me?, Enough Said).
The Last Duel is due in cinemas next year.