With the live music industry holed below water level for most of the year, music became a solitary pursuit for many people and despite or maybe because of the travails, musicians stepped up to the mark with some truly stellar work
It was a year of streamed gigs and a new sense of purpose for many new acts, but 2020 also spawned great work from music's biggest names. After already releasing a new album earlier in the year, country pop crossover sweetheart Taylor Swift announced a surprise second album in December. A "sister record" to the acclaimed Folklore, Evermore boosted both her sales and her stock with critics who had yet to fully appreciate her talent.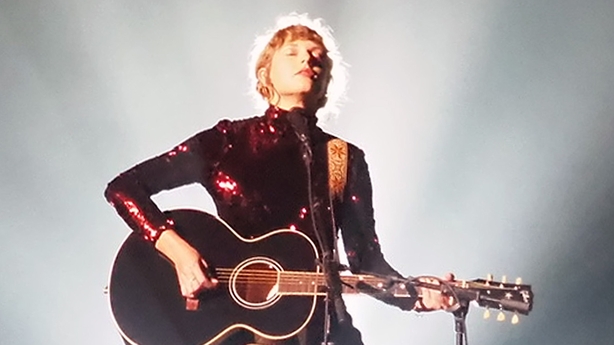 Fellow big hitter, Bruce Springsteen, the man who makes bombast sound intimate, followed the wry introspection of Western Stars, with Letter to You, a record that saw him stick resolutely to his guns despite the fact that you may have felt you'd heard it all before from The Boss and you were actually playing Bruce bingo.
Irish music enjoyed another golden year with a solidly and unashamedly indie rock debut from Pillow Queens, the irresistible rise of Zambian-Irish hip hop queen Denise Chaila, and the immediate charm of Ciara Mary-Alice Thomspon aka CMAT, a country crooner with a unique sound and a mischievous edge. Inhaler proved the son also rises with a bracing trio of singles, Falling In, Fade Into You and We Have to Move On, with a propulsive pop/rock sound that augers well for their 2021 debut album.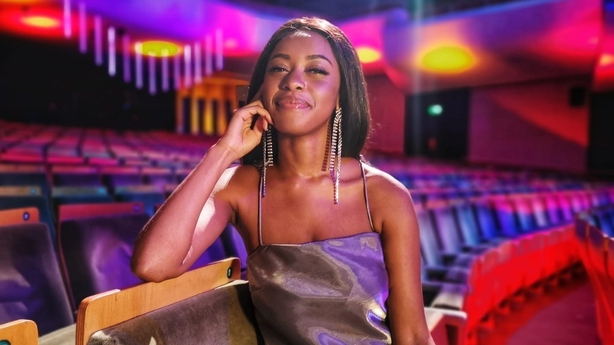 And the year ended with a real treat - Paul McCartney's playful lockdown record, McCartney III, a new collection full of the joy and pain of life that sparked with the almost casual brilliance of an old master at work and play.
Perfume Genius - Set My Heart on Fire Immediately
Not quite a household name unless you're renting in Portobello, Seattle native Mike Hadreas has fast become a critical darling over the past decade and his reputation was further bolstered in 2020 on his hugely ambitious fifth studio album. He recruited such tasty players as bass maestro Pino Paladino, and drummers' drummers Jim Keltner and Matt Chamberlain to record a musically sumptuous and emotionally naked set of songs. The press release said that Set My Heart on Fire Immediately "explores and subverts concepts of masculinity and traditional roles", which is grand, but it was Hadreas's talent for penning songs of expansive self-discovery while maintaining a whispering intimacy that really stands out. A journey into the realm of the senses that embraced the elegiac on Moonbend and the monolithic on nineties-style rocker Describe. Alan Corr
Aoife Nessa Francis - Land of No Junction
Before 2020 took a turn for the nightmarish, the year began with this supple and immersive debut from Irish singer songwriter - and former member of Dublin trio Princess - Aoife Nessa Francis. Land of No Junction was three years in the making and reveals a real dedication to song-writing craft and substance. Backed by her musical collaborator/co-producer, the supremely gifted guitarist Cian Nugent, Land of No Junction cast quite a spell. Francis's wove her languorous voice around folky guitar, backward tape loops, and decidedly Beatlesque strings on this masterclass in mystery. By turns soothing and troubling, it never loses haunting and otherworldly quality. AC
Bruce Springsteen - Letter to You
As this war on hugs continued, the sonic cavalry arrived exactly when needed most - first Springsteen and co with this barnstormer, and then labelmates AC/DC with Power Up. Captured live in Springsteen's home studio, Letter to You packs up the triumphs, trials and tribulations of time's audit in - to borrow from Tom Waits - brawlers and bawlers. It mixes romanticism and poignancy, the personal and political, and beautifully satisfies The Boss's desire to "summon all that my heart finds true". This is old pros sounding wide-eyed as they look at each other after all these years. The best of music for the worst of times. Harry Guerin
Napalm Death - Throes of Joy in the Jaws of Defeatism
As a snarling riposte to the year from hell, there really is only one winner - an aptly-monikered beast that proves that grind gods Napalm Death are in the rudest of health as they approach the band's big four-oh. As catchy as it is furious, the rejuvenating power of Throes of Joy... worked wonders when many a day was about to be lost in the fog of news, uncertainty and introspection. It makes the listener want to move - fast - and do something, and that's always the best of answers when thoughts get the upper hand. This is the sound of veterans with the hunger of beginners. There's a lesson in that for us all. HG
Fontaines D.C. - A Hero's Death
With seeming nonchalance, the band we've all been waiting for delivered their second album with an almost curt efficiency less than a year after the release of their celebrated debut. However, A Hero's Death had an anguished birth. Rock's new princes were forced into a rethink after aborted recording sessions in LA and on the road burn-out. The new songs took a darker turn from their mouthy and sparky debut, with enigmatic front man Grian Chatten releasing a fresh torrent of words that brooded over the battle between happiness and depression amid a rush of frazzled psych rock, cavernous-sounding guitars, and self-questioning. It's a morose affair, a journey darkly down the Styx on a tide of solipsism. AC
Fake Names - S/T
The demo was so good it became the actual album - with that kind of romance, Fake Names could make anyone feel 17 again. And having gloriously sound tracked that certain age in other groups such as Minor Threat, Dag Nasty and Refused, they couldn't have convened at a more important time to put hope back in the headphones. This a filler-free 28 minutes of punk hooks and heart that never gets stuck in yesterday or falls in on itself in a bid to be relevant. Choosing a favourite song proves the nicest of dilemmas, moving on to listen to something else is tougher still. HG
Fiona Apple - Fetch the Bolt Cutters
Anyone who crawled out of the emotional wreckage of Fiona Apple's first four albums will have braced themselves for the release of her first new songs in eight years. One of the most confrontational and inventive rock musicians of the past two decades, Apple always had a talent for a scathing couplet and frenzied percussive meltdowns but the cutely named Fetch the Bolt Cutters may well be her masterpiece. Her distinctive piano style is high in the mix on the likes of the trouncing Shameika but the guiding rule here is everything but especially the kitchen skin. And the contents of the kitchen drawer. And anything else that came to hand, including a chorus of neighbourhood dogs. Typically acerbic and arch, here was music that sounds like it was made on a strange collection of arcane household objects and found devices. At the heart of this strange abrasive and beautiful music is Apple herself, dancing like a doomed marionette as the chaos rains down around her. AC
Massive Wagons - House of Noise
How's this for fate? Back in early 2019, Massive Wagons wrote the first song on House of Noise. For a title, they chose In It Together. Fast forward to July of this year and the Lancaster quintet did their damnedest to save the summer by bringing the party to people's homes with this joyous heavy rock gem. Fuelled by the spirit of Slade and Van Halen, House of Noise is escapism at its most life-affirming and a great primer for, hopefully, the shape of fun to come. "Take one of these and help yourself to that", indeed. HG
Zombi - 2020
Steve Moore (synthesisers, guitars, bass) and A.E. Paterra (drums) marked their two decades as a duo with this raging showcase of their cinematic clout - a must-have for fans of John Carpenter, Mogwai and anyone who thinks they're in their own movie whenever they step outside the front door. 2020 is as epic as the title suggests; perfectly paced and full of twists and jaw-drops. It's also the most urgent of reminders that there's not a minute to waste when it comes to discovering new music. As a team, Moore and Paterra are up there with the best of them. All they're missing is you. HG
AC/DC - Power Up
After a couple years of will-they-won't-they? suspense, Brian Johnson, Angus Young, Stevie Young, Cliff Williams and Phil Rudd gave a masterclass in timing as they returned to warm up the winter as only AC/DC could. For plenty of us, it's now become a daily ritual to bask in the glow of Power Up, the most fitting of tributes to late founder and rhythm guitarist Malcolm Young. His no-nonsense spirit and riff supremacy pulses through these 12 tracks, producer Brendan O'Brien's work at the desk ensuring that the veterans sound like they're in the best of shape for the decade to come. Truly, forever Young. HG
Sepultura - Quadra
When asked to pick his favourite Beatles album, Alan Partridge gave the answer for the ages: "I think I'd have to say The Best of The Beatles." It's a line that strangely comes to mind listening to Sepultura's Quadra, an album that visits the various eras of the Brazilian-American hard chaws' storied career through the prism of new music. From thrash to tribal, growls to grooves, all fans are catered for across the record's four sides - hence the title - while avoiding the nostalgia fest that is now so many bands' stock-in-trade. A great place to rekindle a friendship, or start a new one. HG
Greg Dulli - Random Desire
Thirty-two years into his recording career, Afghan Whigs main man Greg Dulli got around to releasing his first solo album. Trading banner aside, it was business as usual, with Dulli's quality control as exemplary as ever on this latest collection of late-night tales. Random Desire's explorations of longing saw Dulli and fans as madly devoted to each other as ever, its tracks justifying their place in lives from the first listen. In a year when so much time was spent alone, this record was the best of company. HG
John Sheahan - Flirting Fiddles
In 2020, the man with one of the kindest faces smiled upon us with one of the sweetest albums. Eighty years in the making, John Sheahan's solo debut found The Dubliner - as a gem here says - Among Friends and loving every minute of it. It's easy to hear why. Criss-crossing styles and celebrating the people and places that soundtrack Sheahan's life, Flirting Fiddles makes for a great travelling companion when you can't actually go anywhere, its jaunty optimism recharging your own. And yes, The Marino Waltz is here! HG
Moses Sumney - Grae
Electro soul art rock, anyone? Released in two parts in February and May, Moses Sumney's 20-track opus really was an eco-system of an album. True, it often sounded like it was about to collapse under the weight of its own importance but the 28-year-old Californian of Ghana descent never let his vision thing get in the way of songs that were several parts Prince, one part Bjork, and all with the guiding light of Kendrick Lemar and Frank Ocean blinking away on the horizon. Dreamlike suites rubbed up against more direct and melodic tracks and it recalled the kind of dense, sprawling 1970s work of Stevie Wonder and Donnie Hathaway. Is it a soul record, a baroque pop record, or an avant garde funk record? Well, it's all the above and in an era of Spotify playlists and instant grat attention spans, you've got to dig that. AC
Alain Johannes - Hum
If you haven't heard of Alain Johannes, chances are if you're reading this he's already somewhere in your music collection. In the 30 years since he formed the band Eleven with his late wife Natasha Shneider, he's become a 'musician's musician', working with everyone from Queens of the Stone Age to Arctic Monkeys to PJ Harvey. Simply put, whether at the controls or on a variety of instruments, Johannes has helped to make other people's records worth having. His own are also worthy of that honour, with Hum a quietly beautiful contender for album of the year. Although Hum has its roots in Johannes' grief following the loss of his wife to cancer in 2008 and the tragic death of his friend Chris Cornell in 2017, it is full of hope, with a message to keep going - all the more remarkable because Johannes was seriously ill himself when he felt the pull to create. "The record is really fragile; I really wasn't 100% in any way, physically," he told RTÉ Entertainment. "My plan in my mind, loosely, was to model after some of those 70s records like Nick Drake and Robert Wyatt, where there's a lot of beautiful textures. I kept picturing a vinyl album; two sides, 10 songs." The results are stunning. HG
Also great . . .
Bob Dylan - Rough And Rowdy Ways
Phoebe Bridgers - Punisher
Niamh Regan - Hemet
Alain Johannes - Hum
Fleet Foxes - Shore
Kelly Lee Owens - Inner Song
Run the Jewels - RTJ4
Taylor Swift - Folklore/Evenmore
Roisin Murphy - Roisin Machine
Doves - The Universal Want
HAIM - Women in Music Pt. III
Dua Lipa - Future Nostalgia
Paradise Lost - Obsidian