There's treasure for Dylanologists and Dylanttantes alike on Bob Dylan's extraordinary 39th album
It's safe to say Bob Dylan has had a busy pandemic. At the end of March, as most of the western world adjusted their eyes to the darkness of life under lockdown, he released his first original track in eight years - Murder Most Foul - a sprawling, funereal 17-minute opus.
Three weeks later, he followed that up with I Contain Multitudes, managing to compare himself to Anne Frank, Indiana Jones and 'Those British bad boys The Rolling Stones', all in the same verse.
Three weeks after that, shortly after Donald Trump mused about injecting bleach to kill coronavirus, he released False Prophet, along with a mischievous image of a skeleton brandishing a needle.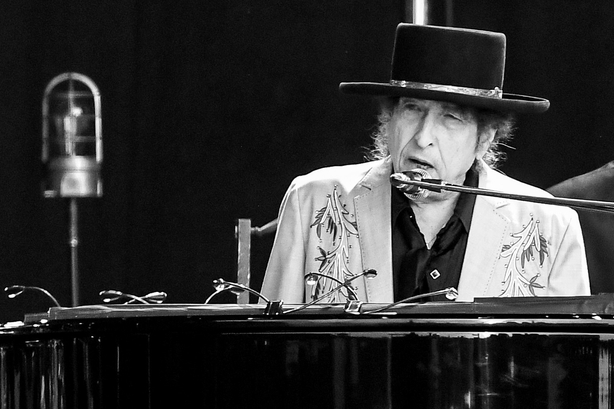 With that came the announcement of Rough and Rowdy Ways. His 39th album in what is now a 59-year recording career. With topics ranging from Julius Caesar to William Shakespeare to Stevie Nicks, it's a remarkable achievement and should instantly catapult itself into the upper echelons of the Dylan canon.
The opener I Contain Multitudes signposts what lies ahead. A delicate ballad, it references everything from Walt Whitman and Edgar Allan Poe to David Bowie (All the young dudes) and Beethoven. When released in early April, the first four lines sparked off a keen debate here on which small Irish village he was singing about. Ballylee (from the title of an Antoine Ó Raifteirí poem) or Ballinalee:
"Today, and tomorrow, and yesterday too/The flowers are dyin' like all things do/Follow me close, I'm going to Ballinalee/I'll lose my mind if you don't come with me".
False Prophet is the first outing of Dylan's full band on the album and it's a raucous, rocking affair. "I'm first among equals, second to none / Last of the best, you can bury the rest" he sings, but is he singing about himself, or some unnamed narrator in the vein of Symphony for the Devil. As has been for most of Dylan's work, it's probably best not to limit yourself to a single interpretation.
False Prophet is one of three bluesy stomps on the album along with Goodbye Jimmy Reed and Crossing The Rubicon. Anyone who heard Dylan's US shows last winter would have noticed the difference new drummer Matt Chamberlain made to his sound, invigorating his band and in particular, Charlie Sexton's guitar playing and it's clear that the change in personnel paid off in the studio.
Of the three, Goodbye Jimmy Reed, his tribute to the blues guitarist, sparkles and swaggers best.
There are moments of humour on Rough and Rowdy Ways too.
My Own Version Of You has Dylan playing the role of a mad scientist, digging up body parts in a quest to create his own monster, a la Dr Frankenstein. "I'll take the Scarface Pacino and the Godfather Brando / Mix 'em up in a tank and get a robot commando". Crazy and it sounds, it works and it's good fun.
Elsewhere, the tender I've Made Up My Mind to Give Myself to You appears on first listen as an outlier on this album packed full of allusions, illusions and metaphors - a straight-up, run-of-the-mill love song. However, dig a little deeper and you'll see more going on beneath the bonnet. When he sings of giving himself to his love from "Salt Lake City to Birmingham / From East LA to San Antone" is he singing to his love, or, in the 32nd year of his Never Ending Tour is he singing to the audiences that have accompanied him along the way.
As with anything Dylan, it's open to interpretation but as a hypothesis, it's hard to discount.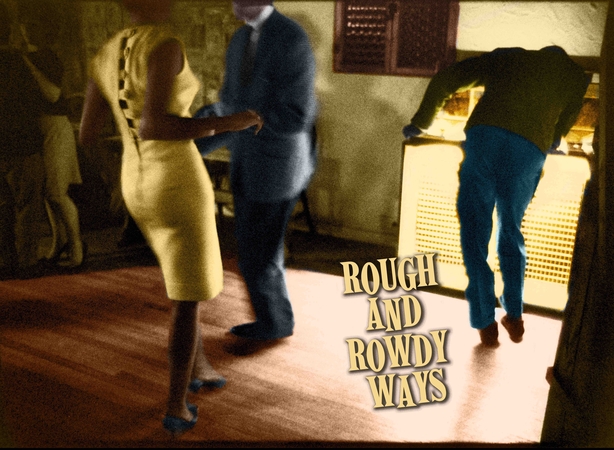 With its ten tracks spread over 71 minutes, not a single song is here just to make up the numbers. His voice, too, is a revelation. Clearer, deeper and more assured than he's sounded in decades, gone is the default of a nasal, gravelly growl - now only invoked when the song demands it.
The album marches purposely towards its coda – Murder Most Foul. Dylan's always had a penchant for rounding off his albums with sprawling tracks – think Desolation Row from Highway 61 Revisited, Sad Eyed Lady of the Lowlands from Blonde on Blonde or Highlands from Time Out Of Mind but even by those standards this is something special, unlike anything the 79-year-old Nobel Prize winner has done before.
Clocking in at just under 17 minutes Dylan uses the assassination of JFK as an anchor in a whistle-stop tour of pop culture moments of the 20th Century and much more. "If you want to remember, you better write down the names," he tells us as he asks legendary DJ Wolfman Jack to play Fleetwood Mac, the Eagles, Etta James and Nat King Cole. Reflective is too small a word to describe a song of such vastness.
"People are crazy and times are strange" Dylan remarked in his 2000 Oscar-winner Things Have Changed. In June 2020, it's proven to be a prescient line, with civil unrest on American streets and the world in the grip of a pandemic which has killed hundreds of thousands. In Rough and Rowdy Ways, he's delivered an album as urgent and necessary as ever to deal with these strange times.
Padraic Geoghegan