Like everyone else, I'd love to think we are entering the final minutes of an energy sapping fifteen rounds, says John Creedon
I would love to think that we might look back at '2020 – the year of the Covid-19 Pandemic' rather than 'The Pandemic Years'.
It feels like we are holding out for the cavalry to get here, and they've just been spotted on the horizon. I'm no public health expert, in fact I'm not sure I know my cubitus from my elbow, but I'm careful about where I get my news and I'm following the guidelines.
I feel perfectly safe at home, as it's a quiet house with nobody coming or going, like it used to be in the old days. However, when I'm out and about, I often feel I'm picking my way around a minefield, masking up, cleaning as I go, washing my hands. I can only imagine how difficult it must be for all front-line workers and workers in the service industry.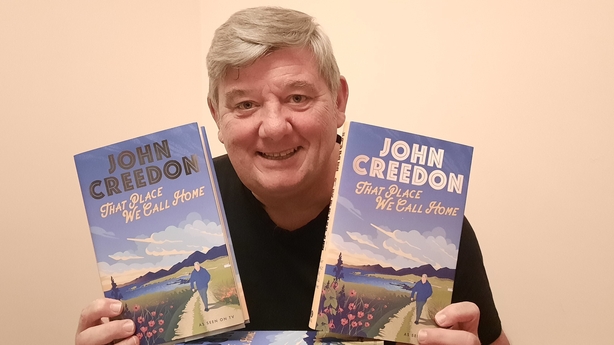 I'm genuinely grateful that I've managed to get to this point without getting, or giving anyone the virus. Although I was traveling through Malaysia, Borneo and Sri Lanka in January and February, I got home before the Covid-19 reached pandemic status.
I used much of my home time to finish my book on Ireland's places and place-names, That Place We Call Home. It's my debut as an author (even the term 'author' feels weird!), but I've wanted to share this love for Ireland, the Irish and our place-names ever since I was a smallie growing up in Cork.
Now that it's done, I'm staggered by the number of people who have bought it. International sales are particularly pleasing, as I had the diaspora in mind much of the time that I was writing.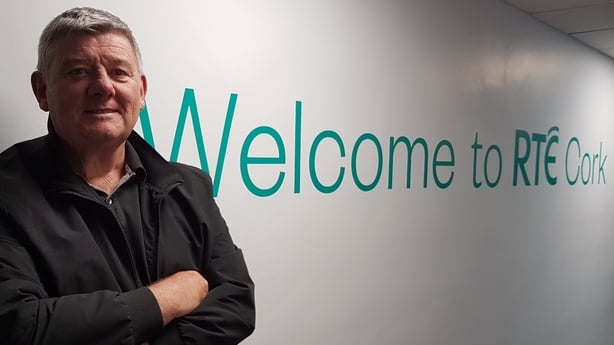 I have just one daughter living in Ireland. That's my eldest, Kate. She lives here in Cork with her hubby and two little girls, yet we've only managed a handful of masked and socially-distant encounters since February.
My daughter Martha is in Melbourne and her wedding to Dayne has already cancelled twice in 2020 and has now been pushed out to 2022. My other two daughters, Nanci and Meg, are in Glasgow. All of us WhatsApp all the time, we call and video call regularly. So we are doing fine and building up some serious amount of hugs for when the day comes.
During the period between the two lockdowns, our team at RTÉ Cork managed to film a new series of Creedon's Atlas, which goes out on RTE One television in February. We would normally get on the road towards the end of March. This year it was July before we got the 'Thunderbirds are Go!' from our bosses.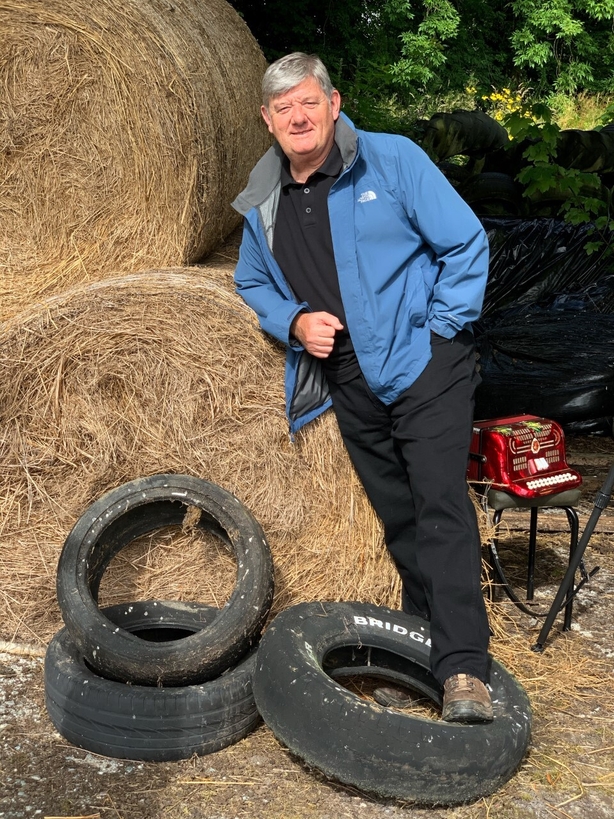 It was a slow and sometimes tedious process, without the usual big 'Fire and Festival' items that we often conjure up, but I genuinely think it's our best series yet. The Irish countryside looks stunning in high Summer and we have some cracking good stories.
I have to admit the days begin a little later and end a little later these days. The 'three meals a day' have all been pushed back by an hour. But RTÉ Radio 1 is my station of choice, so I get my mix of news, documentaries, drama, music and sport from my own colleagues during the day.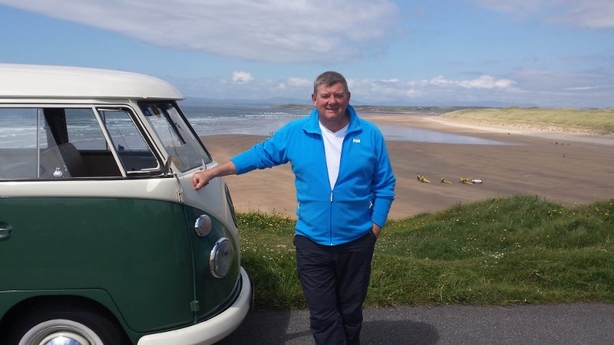 Every now and than, I take a break from Irish life and listen to a wild variety of channels on my digital radio - local stations in Melbourne, Glasgow, Newfoundland, where I have family members. Latino music stations from South America, Jazz channels and a Roots/Reggae channel in South Africa.
Otherwise, I'm pottering around in my little garden, looking up at the clouds or feeding the birds. Although I live in Cork City centre, I'm fortunate to have a little outdoor space and there is a huge variety of birds in the area. I've photographed thirty-one different varieties. We even had a sparrow hawk recently and I have a robin who will eat from my hand.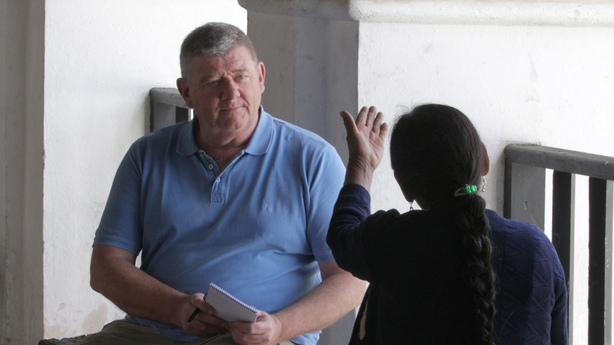 For the first time in a few years now, I stuck in a few tomatoes, courgettes and garlic bulbs this summer. Also, I noticed that a few sunflower seeds, discarded by the finches at my feeder, have popped. So I planted them for the craic and sure enough, they all sprouting skyward.
I don't watch a lot of television really, apart from news and documentaries or whatever is on in the half hour before turning in for the night. I read a little in the evening, mostly folklore, biography and books concerned with the human spirit. I'm currently re-reading Kahlil Gibran's The Prophet.
I'm kept going with media interviews about the book, Skype and Zoom interviews for TV, radio, podcasts and even The Dingle Literary Festival. How about that? Little Johnny Creedon from Cork talking about his book at a Literary festival … Woooo! Who would have thought?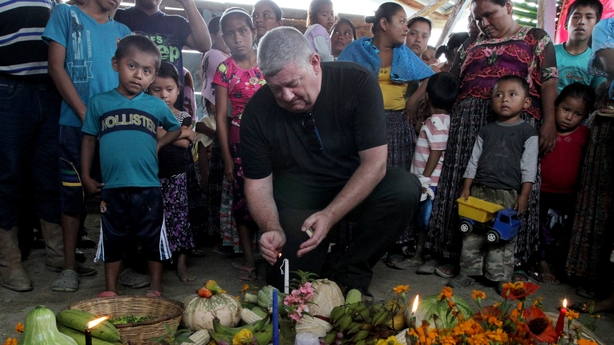 I've also managed to do some work for my old pals at TG4, as well as contributing to a new Johnny Cash documentary and a nostalgia series called The Way We Were (Sunday nights, RTE One). Then there's Twitter, Instagram, and the love of my life, the nightly radio show on Radio 1.
My working day begins around mid-day from my desk at home. I have the running order for the nightly show pretty much ready by 5pm. A quick bite to eat, and into the studio by 6pm, finishing touches to the running order, download a few off-beat recordings from various digital libraries, a social media post or two (Twitter and Instagram), final technical checks and it's 'Red light means go!'.
I get home and catch up with social media, a few emails maybe and knock off in time to hear the 11pm news. When I think about it, life is very structured at the moment, but that all flies out the window once I'm back on the road filming. It's all go, different locations, presenting the nightly radio show from various RTÉ regional studios, hotels, early starts, wellies, boats, planes, hot-air balloons, the works.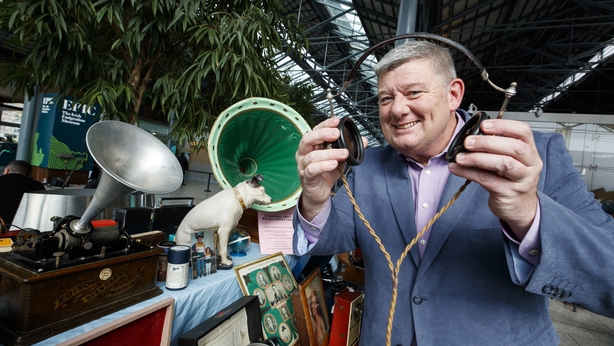 In times like these, I realise how fortunate I am at the moment. I'm well aware that many young people are up to their eyebrows in financial pressure. I've been there myself on a number of occasions. I've been on the dole and I have also had to sell my house and live in a few kips along the way. So, I know it can be overwhelming at times.
That's probably why my only Christmas decoration in the house is my Nativity crib. That story of a homeless family in the Middle East is timeless and universal. I wish everyone a safe passage through these troubled times.
Read John Creedon's original account from the home front back in April
Read John's account of his visit to Guatemala here