I will never forget listening to the then-Taoiseach Leo Varadkar live from New York back in March announcing that we were moving into lockdown, says RTÉ News Presenter Eileen Whelan
I was standing at my kitchen counter and, like everyone else around the country, was filled with shock and dismay that the country had to adopt these radical measures to try to curb the spread of Covid-19. There was also that feeling that this was history in the making. Little did we know that, eight months on, we would be back in Level 5 restrictions and that this hyper-cautious, guarded way of life would become the new normal.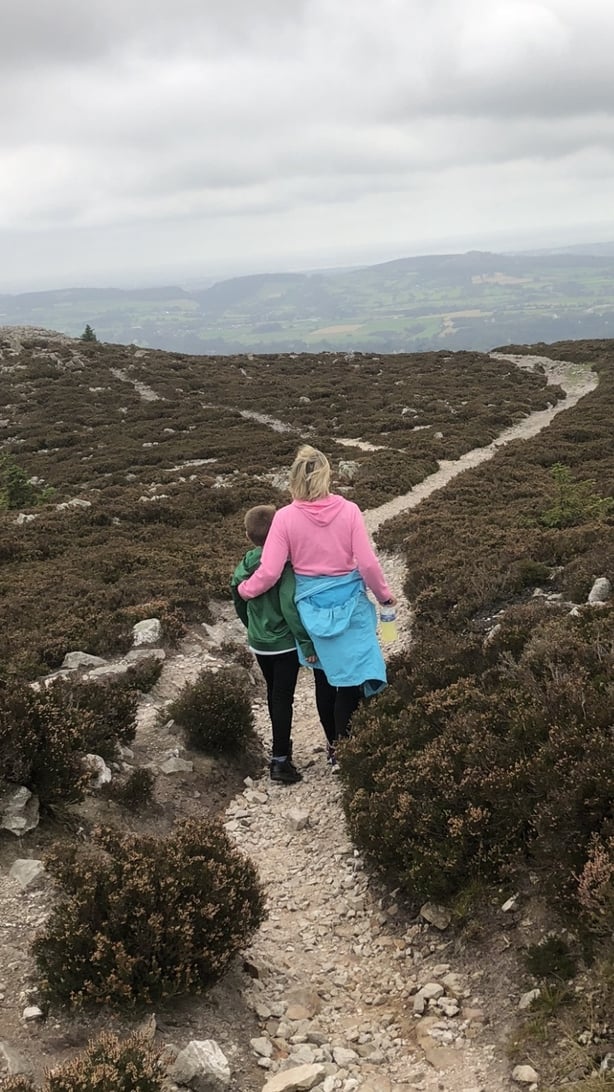 I've been working right thorough the pandemic, which has been stressful and challenging at times. At its height, I was filling in on the Six One News. Reporting the nightly figures of deaths and cases of Covid-19 was deeply upsetting. The story itself was constantly changing from hour to hour. And the nightly totals were not just numbers, they were real people's lives. I couldn't help but think about the losses that would be felt so profoundly by their families and friends.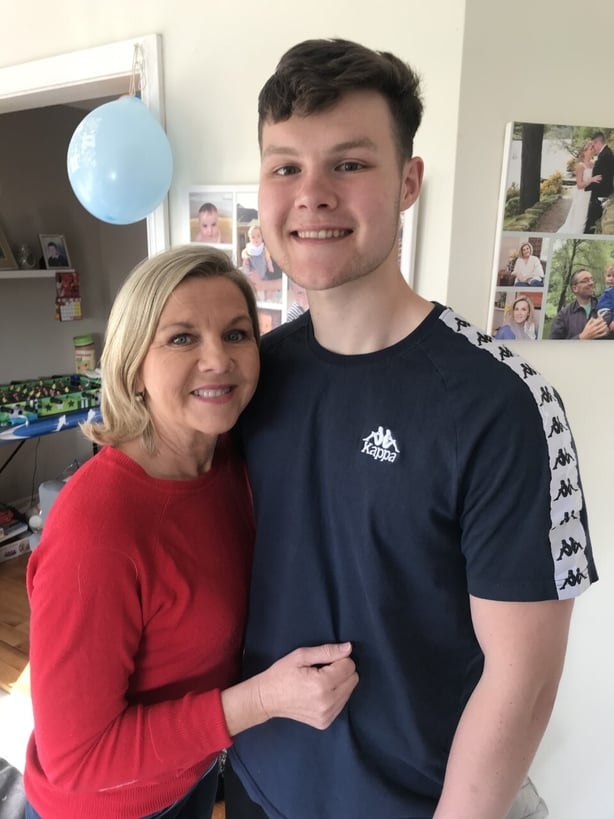 Irish people at home and around the world have tuned into RTÉ News in unprecedented numbers. I've never been more proud to work where I do. As a family, we had to adjust during the initial lockdown. My eldest son Seán is twenty-one and a student at TUD. He was attending classes and undertaking exams online; his part-time job in the local Bridge Tavern here in Wicklow Town was suspended; his gym was closed; and he couldn't see his friends.
We even celebrated his 21st during lockdown - with cans and a takeaway! Fortunately, Sean is easy-going and he adapted very well, but there was no one happier when the restrictions were lifted and he was able to return to some kind of normality. Thankfully, he is currently doing the Erasmus year in Leuven in Belgium and, stringent restrictions there notwithstanding, is having a wonderful experience.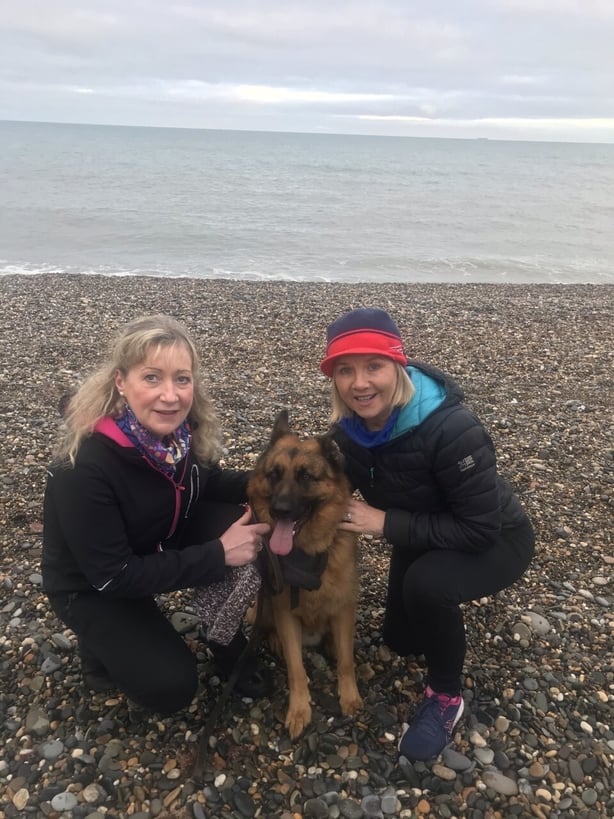 As for my eight- year-old son Larry, home schooling was tough. Thank God he's back in school is all I'll say about that! My husband Larry (Donnelly), a Law Lecturer at NUI Galway, has converted Sean's room into an online lecture theatre for his students and a recording studio for the non-stop media commentary he has been providing on the US election. His being at home has meant that I get my dinner cooked for me every evening!

My love of the great outdoors has been a saving grace throughout all of this. We are so lucky to live in Wicklow - a ten-minute stroll from the sea and scenic walks. Once the 2km restriction was lifted, I regularly met one of my closest friends, Melissa, and her dog Rocco, for a walk or run by the sea. Fresh air and exercise have always been hugely important to me, but more so now. I was delighted when our tennis club re-opened and I could resume playing regularly.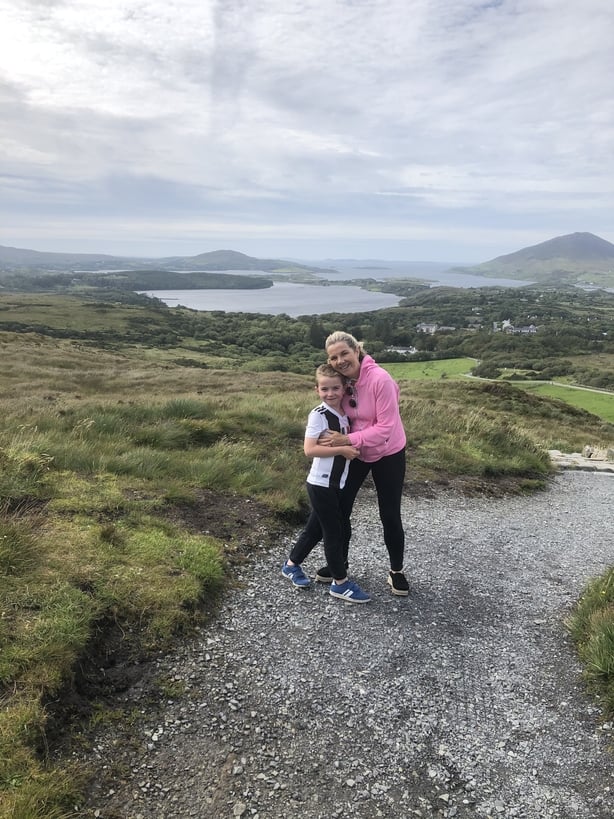 I bought a bike in August and I really enjoy cycling to school with Larry every day. There are plenty of hills on the route. It's a great workout and sets me up for the day!

Looking back at the summer months when restrictions were lifted, I'm so glad we embraced our freedom as much as we did. To me, simple pleasures became all the more enjoyable and important. On a mid-week break in Donegal with my tennis friends, Louise, Janice and Denise, we were like kids again – body-boarding in the huge Atlantic waves and managing to swim every day, even in the rain.
A week in July in Cleggan in Connemara with the two Larrys, and my sister Mary, and her daughter Tracey and family was also spent swimming every day on local beaches or off stunning Omey Island. We cycled around Inishbofin and climbed Diamond Hill and managed to picnic and swim between showers.
Going out for dinner every night was such a treat, having not had this luxury for the past few months. Enjoying a glass of wine, watching the sun set over the Atlantic, I made sure to count my blessings.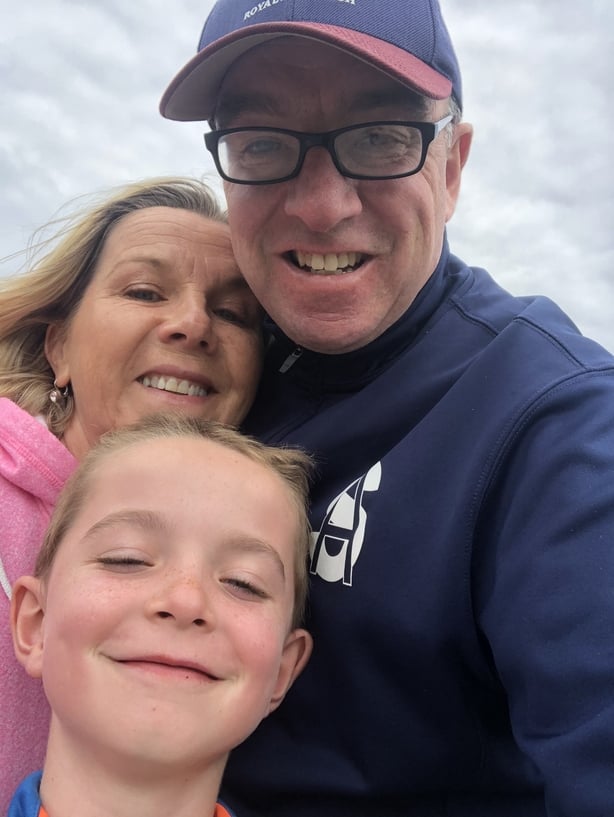 A subsequent invitation to join my great friend and colleague Cathy Halloran and her partner Nicky in Kilkee was the icing on my summer cake. RTÉ's Teresa Mannion joined us on a fabulously warm weekend in August. We swam in the world famous Pollock Holes and had great craic catching up in person after months of phone calls and texts.

Like everyone, I have become very appreciative of precious time with family. I have siblings, cousins, nephews and nieces in the the USA, Australia and the UK. We were accustomed to regular reunions and family parties; the most recent was my Dad's 90th birthday last year. Of course, they can't come home at the moment.

It's hard on them and us, and it's been particularly hard for my father, who somehow manages to keep us all upbeat and positive. We were committed to following the rules to the letter, yet there was the dreadful dilemma that Dad might become completely isolated. My sister Betty decided to take him to live with her in Laragh (County Wicklow) for six weeks.
That eased the pressure on us and was wonderful for my Dad. This time around, he's back in his own house, which luckily is by the sea. He can go for a walk every day and we can visit him in a caring capacity. I think so many older people suffered during the initial lockdown, and health officials were rightly keen to avoid that this time round.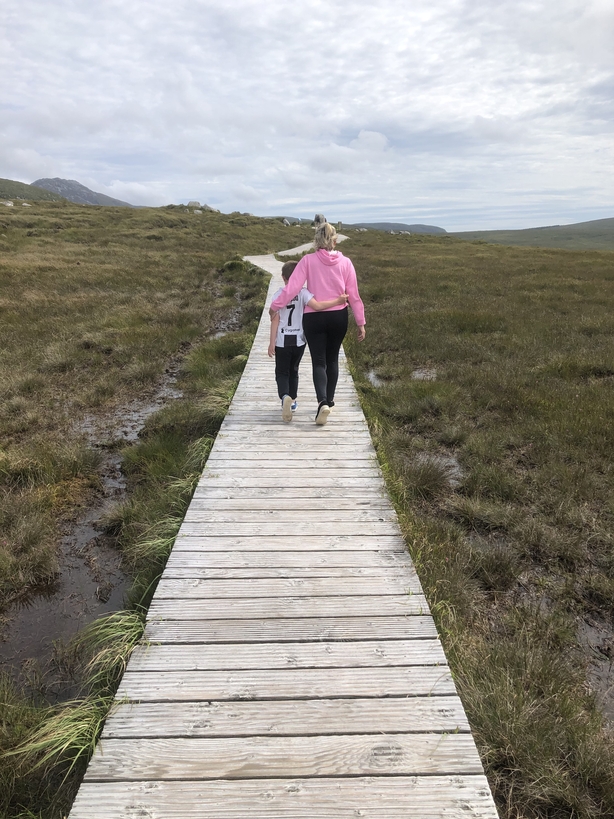 I'm an avid reader and also enjoy listening to audio books on my commute. I've veered away from anything depressing as there is more than enough sadness in real life at the moment. Recent favourites include Maggie O'Farrell's The Hand That Once Held Mine, Donal Ryan's Strange Flowers and Graham Norton's Home Stretch.
I've just finished Americanah by Chimamanda Ngozi Adichie. It combines a gripping account of modern attitudes to race with a heartbreaking love story. I tend to listen to crime fiction in the car on Audible; I strongly recommend Anthony Horowitz's The Word Is Murder and The Sentence Is Death. The main character, DI Daniel Hawthorne, is a joy and had me laughing out loud.
Liz Nugent, another great author, had great praise for English writer Caz Frear in an interview recently and her trilogy on DI Cat Kinsella really is terrific. Interestingly, Caz is taking a break from Cat's travails in 2020 – understandably reluctant to set novels during the pandemic.

All in all, this period has made me focus in on all that I am lucky to have in my life. I have a lot to be grateful for. Whenever this terrible scourge leaves us - please God, there will be a vaccine sooner rather than later – I'll never take anything for granted again. And we are going on every single one of the fun adventures we previously talked about and kept putting on the long finger. Our list is endless. I can't wait!