I'm grateful for my family, grateful for their health, grateful for my friends, and grateful for all the small normal things that we all took for granted in the past, says RTÉ's Mid-West correspondent Cathy Halloran.
I'd forgotten how much I loved listening to Carly Simon. Lockdown and the time we had to spend at home brought me right back to her music.
Her Hotcakes album was the first piece of vinyl I ever bought at thirteen years of age in 1974. I went to the Rathfarnham shopping centre in my Beaufort school uniform to spend my babysitting money on my very first record.
My partner, Nicky Woulfe, has an extensive vinyl collection and many's the night we went into our own vinyl vault and listened back to the music from our teenage and early years, evoking wonderful memories of our youth.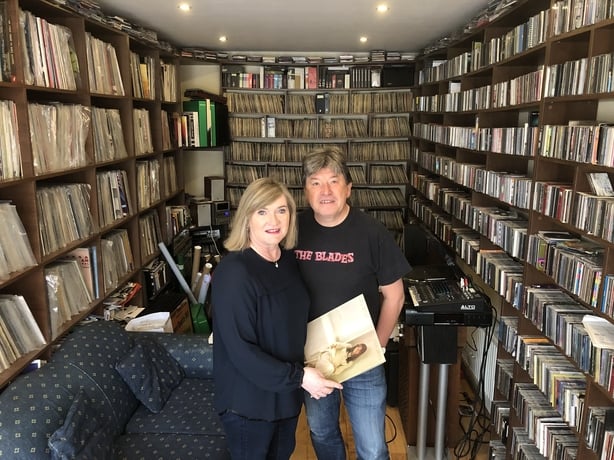 Carly has a song on that album entitled Safe and Sound and a chorus goes as follows; "If through all the madness, we can stick together we're safe and sound/ The world's just inside out and upside down." If ever there was a song to match our feelings about Coronavirus, that is it.
Going into the record room was as one of our favourite pastimes during lockdown. It brought me back to just how powerful and at same time serene music can be, and how sometimes, no matter how many years pass, the words of a song are completely apt for the time you're listening to it.
As an essential worker, I was able to stay on the road gathering stories from across the Mid-West region during lockdown, but it was a very different experience to our normal regime. I worked away at my kitchen counter when I could, but when interviews could be done safely out and about, then myself and cameraman Jim Wylde hit the road to do that.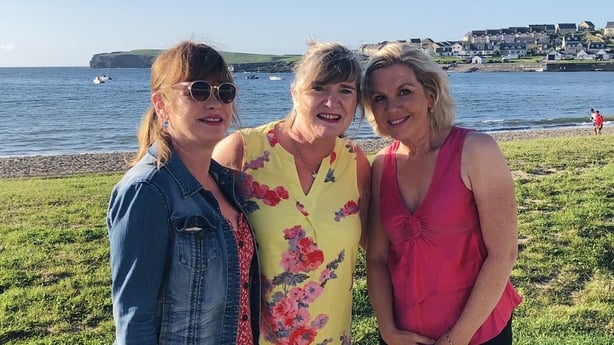 A few stories stick out. The difficulties faced by the community Inagh in County Clare when they had no water supply for over six weeks, and the challenges that brought in trying to stick to the health guidelines. Very difficult with no clean running water.
Then there was also the deathly silence around an empty Shannon Airport as the pandemic wiped out air travel, or learning how 56 people were infected with Covid 19 as a result of one person not isolating when he came home from abroad.
The complete and utter fear of hospital staff at St. Johns Hospital in Limerick facing into another COVID surge, and their memories of the deep sadness of families being separated from their loved ones as they were dying. This is a legacy of COVID that will endure for thousands of families well after the virus has diminished.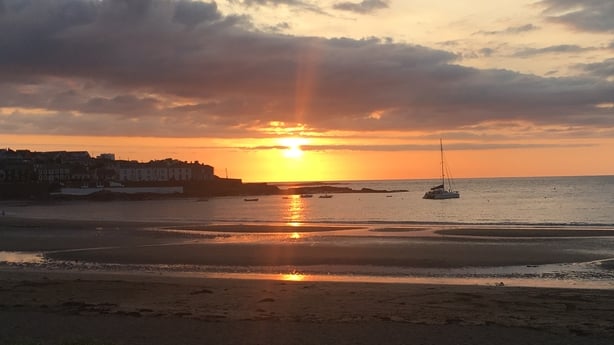 There were also stories of Irish people who were desperate to get home, being repatriated, or the arrival of planeloads of much-needed PPE into Shannon. Or the upside of COVID, which brought a boost to industrial companies making masks or other essential equipment.
Outside of work and at home we did manage to do a lot of work in our back garden, which proved to be both an accomplishment and a blessing, so that we could spend early summer evenings having meals outside and watching the sun go down.
We also had a Junior Certer in the house, and while the national exams were cancelled, my son John Michael did have school exams at home, and believe me I was more worried about it than he was!
It was a very difficult time for young students trying to complete their studies, and adapting to classes remotely. They were done with mostly good humour, and we were no different to thousands of households and families across the country in trying to get on with this abnormal school life. At the same time, trying to keep students motivated, and not stress them too much.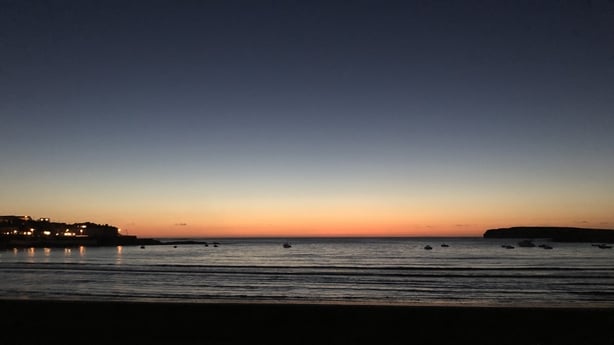 I have a very good WhatsApp Moms group network, which kept in touch, helped keep us all sane as we tried to keep it all together during those very difficult early days of lockdown.
But as lockdown headed into three months towards the end of June, there was that creeping fear that we would not get to see the West coast of County Clare for our annual summer holiday, and the liberation that comes with just seeing and breathing the wild Atlantic spray.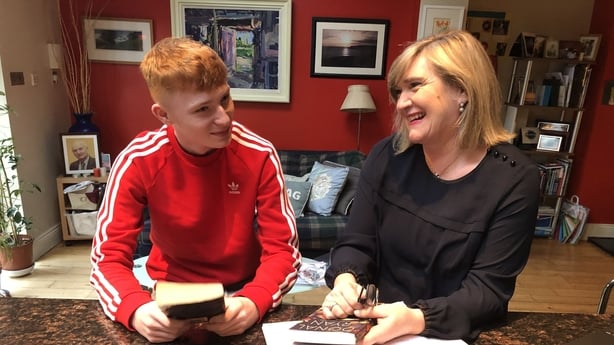 Every summer since John Michael was a baby, we have gone to Kilkee on the Loop head peninsula, to walk its magic cliffs and swim in the world famous Pollock Hole pools. The anticipation of an annual holiday there keeps me going through the long dark winter.
That anticipation was particularly acute this year, wondering if COVID would rob us of that family tradition as it had done with so many others this year.
But by August we had opened up a bit more and we couldn't wait to see the sea, and dive into the diversions and freedom it offered. We walked and swam every day, and were lucky with some super weather as we watched Kilkee deliver once again some of the most unforgettable sunsets.
My colleagues and great friends, Teresa Mannion and Eileen Whelan, were also hauled into the Kilkee sojourn. They joined us for a couple of days of swimming, walking and, of course, plenty of talking. There were howls of laughter as we shared stories of work and life over good food and wine, and watched the sun set on the Atlantic horizon.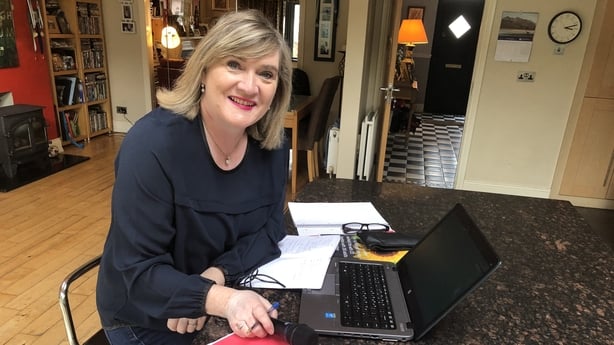 I also got to read some good books among them the memoir of former President Mary McAleese, Here's the sSory, and other good reads, Strange Flowers by Dónal Ryan, and novels by Lucy Foley and Jo Spain.
I also finished reading the memoir by my late colleague Keelin Shanley, A Light that Never Goes Out, which was both heartbreaking and courageous, knowing as I read each line that she was no longer with us, her life's potential and contribution cruelly cut off so early.
And thinking of Keelin is probably an appropriate way to end this very short lockdown memoir of my own. And with it learning that gratitude is my new mantra.
I'm grateful for my family, grateful for their health, grateful for my friends, and grateful for all the small normal things that we all took for granted in the past like family gatherings, going for a good social night out, going to a concert, meeting for communions, confirmations or graduations.
Never will we take these important close community and family rituals for granted again.