Between details about her diagnosis and medical care, including a trip to America to find out if she was eligible for a new, experimental therapy, the late Keelin Shanley looked back at a truly remarkable career in her newly-published memoir.
There is a tall linden tree just outside the broadcaster's bedroom window in Dún Laoghaire, which she contemplates as she writes her memoir. She looks on as it changes with the seasons, shedding its leaves in autumn just as her own hair begins to fall out in clumps as a result of her latest chemotherapy bout. She hopes to live long enough to watch it bloom again, to see the evenings grow brighter and longer. 
'Here am I in my winter phase, but I'd love to see another spring', she writes. Sadly that wasn't to be for Keelin, who passed away in February 2020. Prompted by her colleague and friend Niamh, the RTÉ presenter set about writing this moving memoir towards the end of her long battle with stage four cancer.
Benjamin Franklin once said that the only certainties in life are death and taxes. Death might be inevitable, but that's not something we care to dwell on. It's a very strange thing to read the words of someone who knows that they don't have long to live. Someone who once walked the same corridors as you do every day. Stranger still when they handle that knowledge with such incredible calm and acceptance.
We need your consent to load this YouTube contentWe use YouTube to manage extra content that can set cookies on your device and collect data about your activity. Please review their details and accept them to load the content.Manage Preferences
Watch: Conor Ferguson speaks about his late wife, Keelin Shanley on The Late Late Show
The broadcaster repeats often in her book that she's 'not special' and 'doesn't deserve a medal' for this, but it's hard not to see it as strength of character. Working as a journalist, often on live TV, has prepared her for the unexpected and things not going to plan she explains.
 'I've always known that life is finite, but now I had to accept that mine would be more finite than most'. The only concern is for the people she loves, worrying how they will cope with her loss. She admits to moments of anger and self-pity, but they are fleeting, 'I turn the page in my head and move on.'
Perhaps owing to her background as a documentary-maker, the broadcaster describes the reality of life with a terminal illness with a mix of humour and honesty, even as her health deteriorates towards the book's close. Living contentedly with death waiting in the wings is something we simply can't imagine possible, but Shanley manages it by trying to remain in the moment.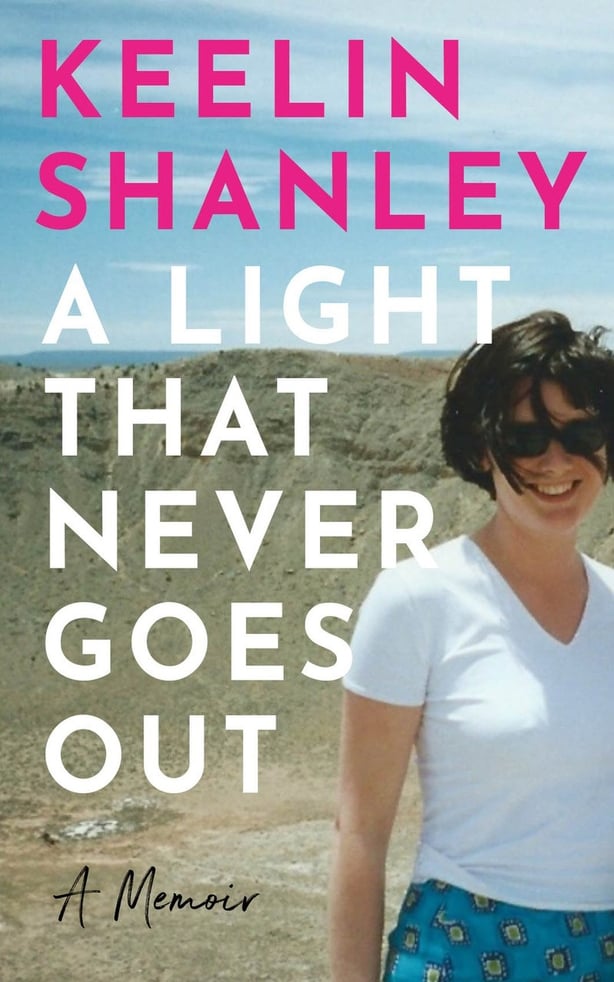 The simple act of 'keeping going' was her coping mechanism. Amazingly, she co-anchored RTÉ's Six One News for two years while undergoing treatment. 'Without work I felt I wouldn't be me', she says.
Between details about her diagnosis and medical care, including a trip to America to find out if she was eligible for a new, experimental therapy, the memoirist casts an eye back over her remarkable career. Starting out in entertainment reporting, she later found her calling in human interest stories and addressing social issues - from sex-trafficking in Ireland to gang violence in Honduras.
The Dubliner singles out a documentary about the residents of St Teresa's Gardens as a career highlight that she thought about often in the years following. She was evidently someone who went to great lengths to get a story, and left a small piece of herself with each one. 'Some of us are born with huge advantages, for some life is a daily struggle,' she writes. 'Understanding that has been at the heart of my career as a journalist.'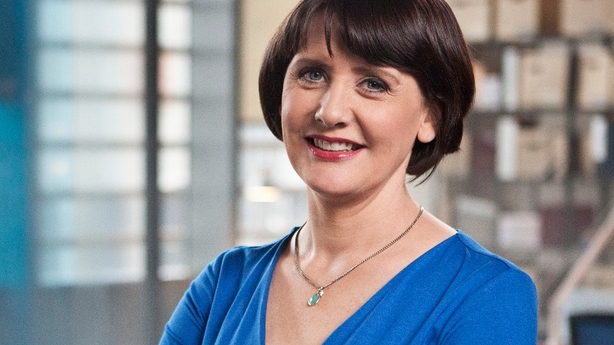 While work was a huge source of pride for the late news presenter and documentary maker, her family were even more so. They are at the heart of her posthumous memoir and its most challenging moments involve conversations with family members, and the memories she shares of their adventures together. The broadcaster describes a very sweet first encounter with her husband Conor as a teenager.
She was so taken with him that she followed him up Grafton Street, not only unaware that they would end up together, but that one day he'd have the difficult task of adding the final chapter to the memoir she never got to finish. At 260 pages, it's sad to think that this book could have been twice as long had her life not been cut short, but learning what we do about her in this book, it's unlikely she would have seen it this way.
'Everyone wants to think that their life has significance, has meaning. I'm no different... as I sit here on my sofa, looking back at the work I've done has comforted me.'