Cat Deeley told the Late Late Show the sweet story of how her friendship with future husband Patrick Kielty became something serious when she least expected it.
"We had been friends for a very, very long time," the presenter told host Ryan Tubridy of her platonic years with the Co Down comedian. "Since we did [TV show] Fame Academy and all that. We would always call each other on birthdays or Christmas, or we'd see each other occasionally or whatever it was.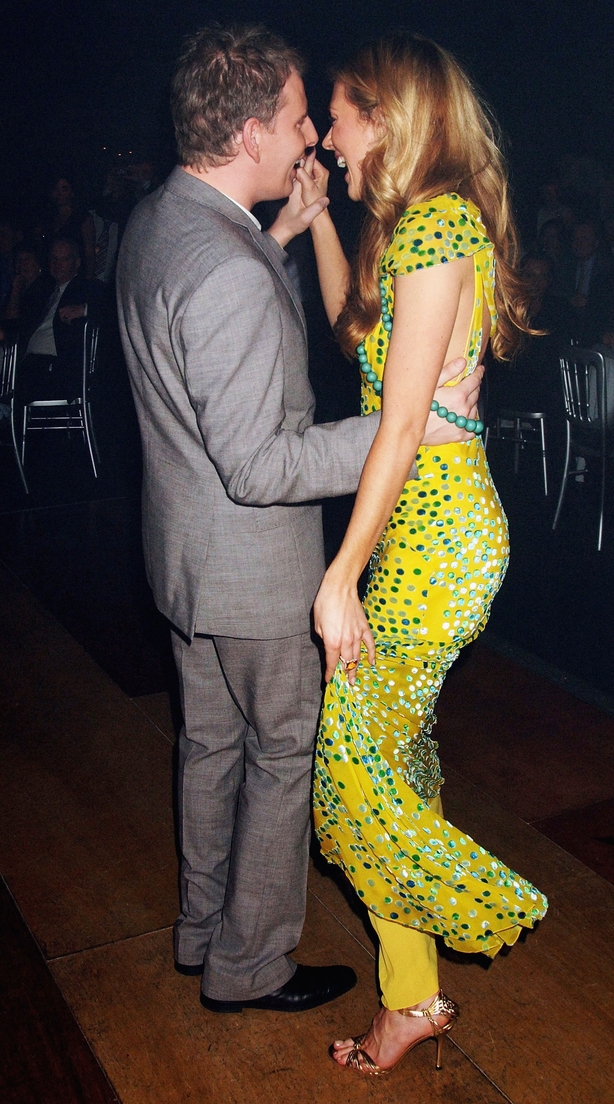 "Anyway, there was a night where it was the day before my birthday. I can't even remember what birthday it was now! It was 30-something. Anyway, he called me and he spoke to me on the phone. He said, 'Oh, what are you doing for your birthday? I'm just ringing to say happy birthday'.
"I said, 'Oh, we're going to the Beverly Hills Hotel. We're just going to have a late brunch; it's going to be very civilised. It's a shame you're not here, otherwise you could come'. And he was like, 'Well, eh - I'll be there'."
"Now, bear in mind at this point, Ryan, he was at the Maghereagh Inn down the end of the road," Deeley continued. "And in Ireland I think it was approximately three o'clock in the morning, so I wasn't too sure! I was like, 'Yeah, yeah, sure you will. Sure you will, Charlie Big Bananas, sure you'll be there! I'll hold you a seat, how about that?
"Anyway, I didn't know this, but he basically stumbled home from the pub, set an alarm clock, booked a flight to go back to Heathrow - I think the first flight out. He set his alarm for five, first flight out was seven to land into Heathrow at eight to get on the 9:30 flight to fly to LA.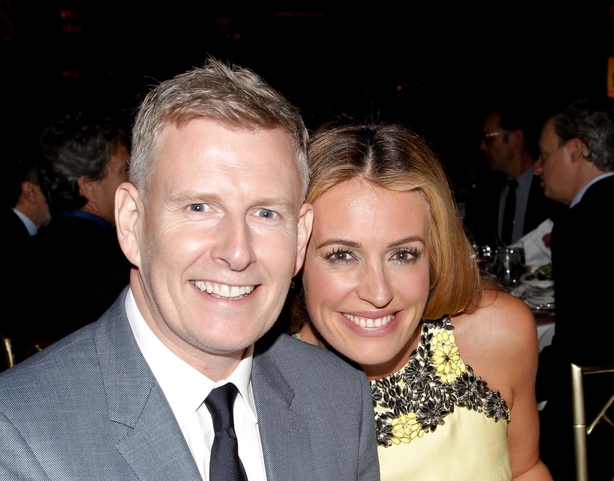 "He flew to LA with his hand luggage, jumped in a cab, told the story to the cabbie. The cabbie was like, 'Are you sure you don't want me to wait? I can wait for you. I can wait. That'll be ok'. He's like, 'No, no! It's good, it's good!'
"[He] Walked into the Beverly Hills Hotel, dropped his bag at concierge and walked in. At which point I fell off my seat. And he then proceeded to be utterly charming to everybody around the table. Everybody slightly fell in love with him. As did I. And he didn't go home for 10 days [smiles]."
Deeley and Kielty married in Rome in September 2012. They welcomed their eldest son Milo in January 2016, and second son James Patrick in June 2018.
Watch the interview in full on the RTÉ Player.