Few positives emerged from 2020, but rediscovering his love of Ireland was certainly one for actor and writer Domhnall O'Donoghue
I was on a press trip in the Benelux countries when Leo Varadkar addressed the nation in March. Within hours, I'd cancelled the remainder of my itinerary and flew home from Brussels. Airlines were cancelling flights with every passing minute, so I knew that I needed to return to Ireland immediately.
In addition to being an actor, I work as a travel writer. Since spring, however, my passport has been gathering dust.
Two years ago, my partner, Gabriele, and I bought an apartment in Ashtown, Dublin. The views over the Royal Canal - with the Dublin Mountains waving in the horizon - were the deciding factor for us when choosing the property.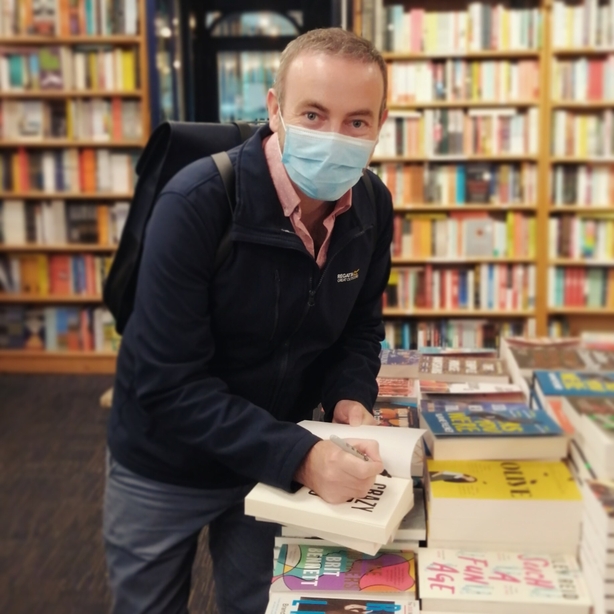 As the world shut down, our home doubled as our office. I was surprised by how well we managed to share the space - although buying a desk for the spare bedroom was a wise investment!
I found cooking therapeutic during the lockdown. When I lived in Venice a few years ago, Gabriele's mother shared some of her recipes with me for risotto, lasagne and, my favourite - pot-roasted veal with porcini mushrooms served on polenta. She'll be happy to know that I've avoided poisoning her son. So far!
We also enjoyed the odd Prosecco or two on the balcony where we would chat to our neighbour, Olivia - the importance of human interaction!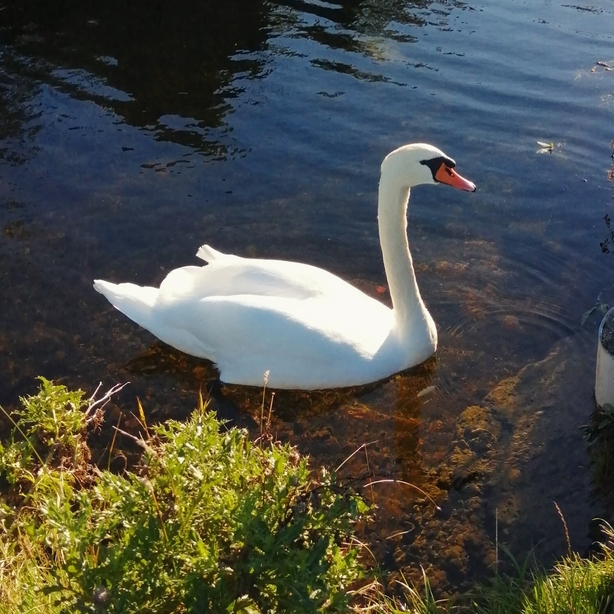 My parents live in Navan and had to cocoon. Being kept apart from them was particularly stressful. My mother described how overwhelmed she felt by the wonderful community spirit that emerged during lockdown - with neighbours, friends and colleagues all supporting one other.
It's in heightened realities such as this pandemic that people's true characters are revealed - so many rose to the challenge, showing such kindness to others.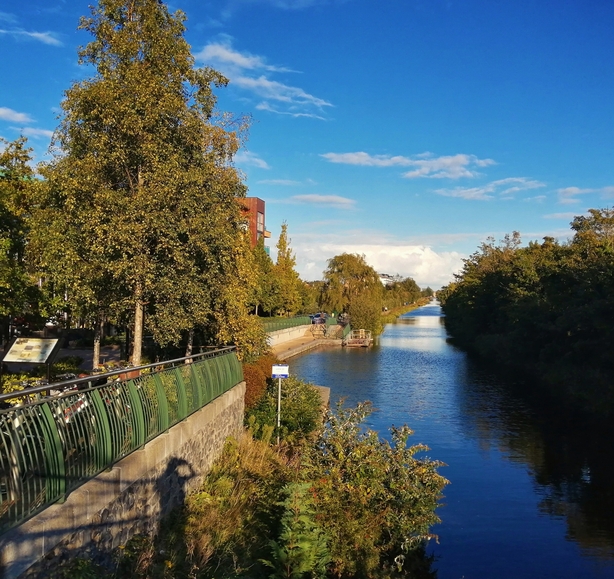 Living next to the Royal Canal meant my running shoes were quickly worn out from strolling up and down the towpath every day. Of course, I wasn't the only one with that idea - in addition to swans, herons and mandarin ducks, the narrow route often became crowded with walkers, runners, cyclists and skaters - all of us getting our daily exercise.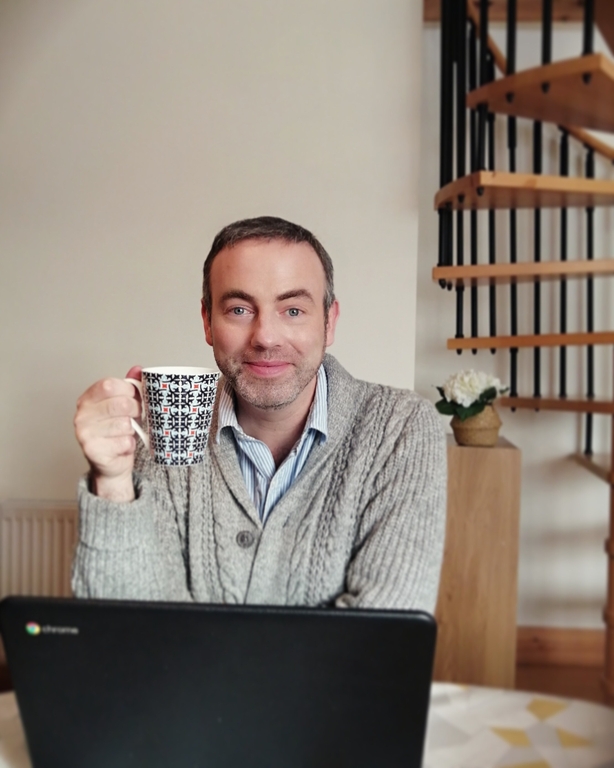 The Phoenix Park, a godsend for avoiding crowds, was also within my two-kilometre radius. Turn left, and you have iconic buildings like Áras an Uachtaráin or the American Ambassador's residence; turn right, and there's a herd of deer basking in the afternoon sunshine. This year, I fully appreciated the magnificence of the Phoenix Park.
Looking ahead, I suspect tourists will favour the off-the-beaten-track destinations rather than busy cities. After the initial restrictions were lifted, I travelled around the island of Ireland, writing about our many hidden gems including County Roscommon and County Longford.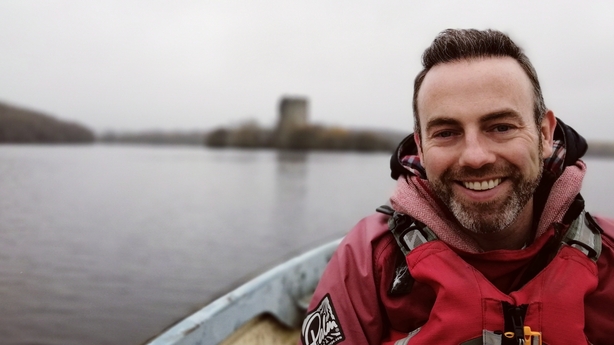 For me, rediscovering the magic of domestic travel was one of the few highlights of this year.
On the other hand, the most challenging aspect of 2020 was the death of our cat, Prince. During the initial months of lockdown, he had an incredible ability to calm and centre Gabriele and me - a glimpse into his almond eyes was enough to forget about the chaos outside. In the end, cancer devastated his little body. We're still processing the loss.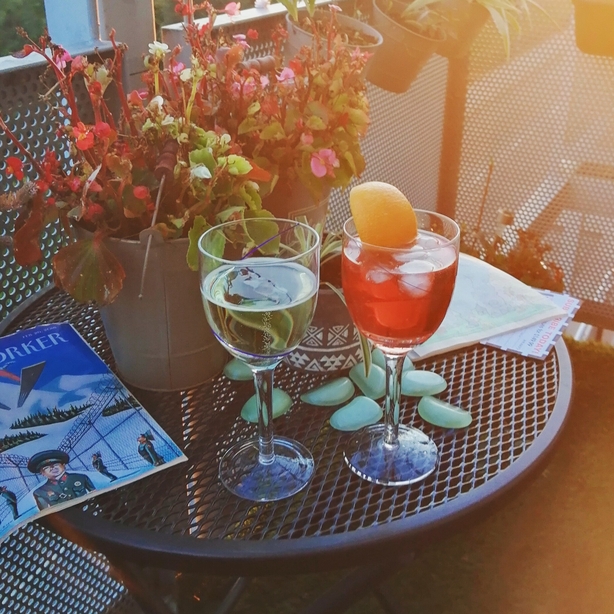 In April, my third book, Crazy For You, was published by Mercier Press. With so many projects postponed or cancelled, I felt blessed that we were able to release this globetrotting comedy out into the world. Amusingly, in bookstores, I've been signing copies wearing a mask - my leading lady, a crazed stalker, would certainly approve!
I've always been a reader, so lockdown allowed me to work my way through my extensive To Be Read pile. As an author, it's paramount that you read, read and read some more.
My two favourite books from this year are Jeanine Cummins' American Dirt and Maggie O'Farrell's Hamnet. I'm in awe of their talent.
From literature to television, music to theatre, the arts provided so much comfort to us all during the pandemic - emphasising its importance in our everyday lives. It was reassuring to see the government's commitment to the industry in the recent budget.
Like everyone, I devoured The Tiger King and Normal People - two series that will forever define the start of lockdown. I binged on Schitt's Creek, Sex Education, Giri Haji and Ozark.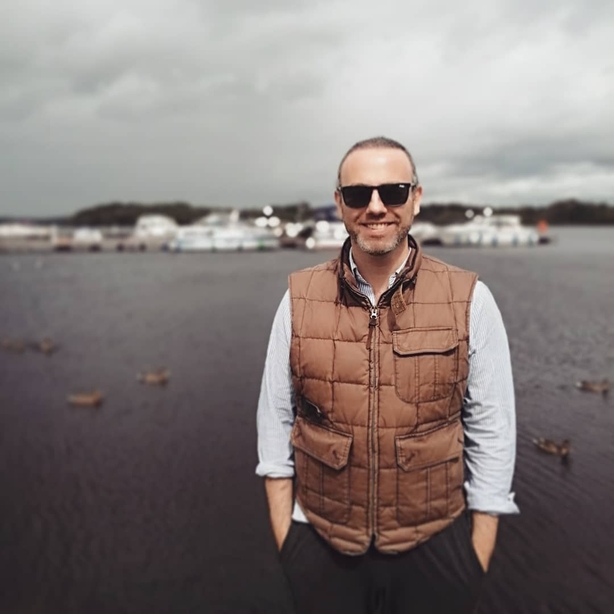 Gabriele and I also watched plenty of foreign language television, including The Trial, The Money Heist and the delicious Call My Agent. Our guilty pleasure was Grand Hotel - a fabulous, over-the-top soap opera set in a luxurious Spanish hotel at the turn of the Twentieth Century.
Needless to say, I was also glued to Ros na Rún. This year, we celebrate our 25th anniversary - an incredible achievement in the fickle world of television. The series also serves as a fantastic archive for the Irish language and traditions of Gaeltacht communities.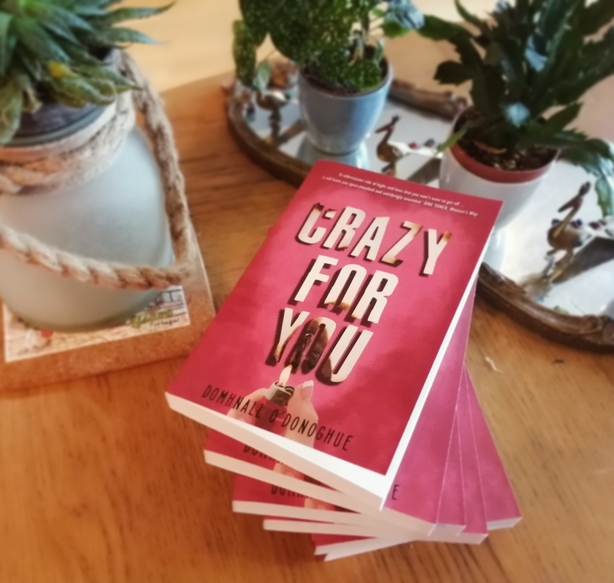 Fortuitously, Ros na Rún had wrapped its 24th season before COVID-19 began holding the world to ransom. We returned filming this August, and, miraculously, our management has created a workplace that's safe and fully compliant with governmental guidelines. There's even a two-metre stick to ensure that actors socially distance on set!
As I write this, we are currently in week 8 of production and, so far, everything has gone brilliantly. Long may it continue.
Domhnall plays Pádraig in TG4's Ros na Rún. He also writes a monthly column for Woman's Way magazine. His third novel, Crazy For You, is published by Mercier Press. Read an extract here.