Set in Stratford in the year 1596, Hamnet centres on the eponymous only son of William Shakespeare who is reputed to have died at the age of eleven from the plague. Ellen McGrath has been entranced by O'Farrell's 'achingly sad story.'
In the middle of the sixteenth century, Edward VI changed the structure of grammar schools in England. The changes made during his reign allowed any boy to attend grammar school, as the fees would be waived to those who could not afford them.
This theoretically meant all boys could attend school from the age of seven. However for very poor families, who were dependent on the labour of all the men or able bodies in the house, this was an impossible extravagance.
Listen: Maggie O'Farrell talks to RTÉ Arena
We need your consent to load this rte-player contentWe use rte-player to manage extra content that can set cookies on your device and collect data about your activity. Please review their details and accept them to load the content.Manage Preferences
Middle-class families, on the other hand, flourished. The free education their sons received educated the boys in reading, writing, arithmetic, science, philosophy, Latin and Greek. The educated boys would grow into educated men, who could ascend society in a way their parents could only dream of.
By the time Elizabeth I was on the English throne, a generation of boys were educated. However, there were only so many jobs in their rural villages and towns that they could fill with their hard earned education.
There was teaching or the priesthood, but this wasn't a feasible, or indeed attractive option for many.
As a result, the young men flocked to the early modern cities, York, London, and Norwich.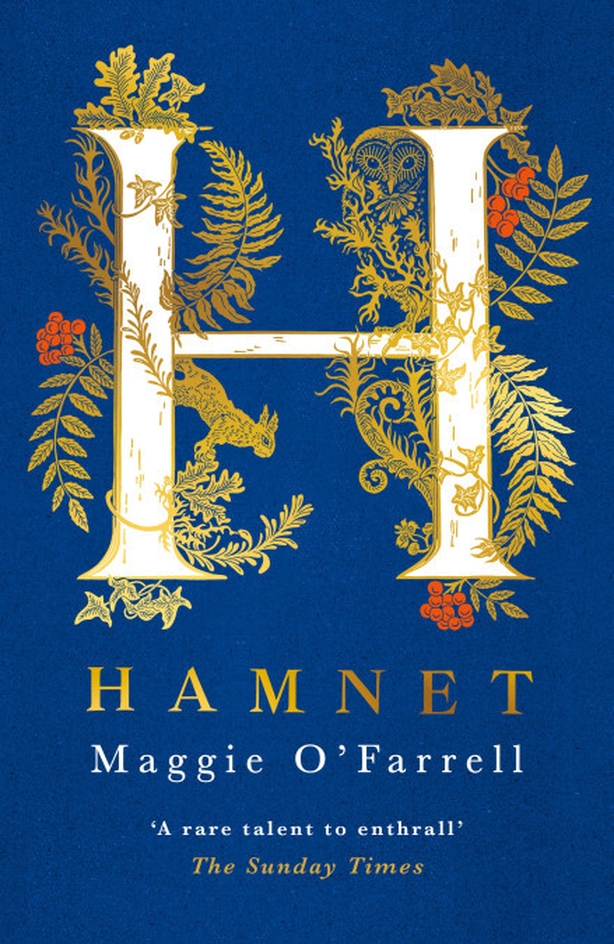 There they found employment in banks, or government, or law and order. Or, like the most famous playwright of the English language, they became playwrights for the many theatres in the cities.
This is how Shakespeare found work, and it forms the background to Maggie O'Farrell's version of the life of Shakespeare's only son, Hamnet, who died at eleven from the plague (which is not a spoiler, it is part of the blurb, after all.)
Shakespeare wrote Hamlet four years after the posited date of young Hamnet's demise in 1596. It is thought that the death of his son had a profound effect on the playwright.
Four years after the young boy's passing, we get the famous play about a son conflicted by the sudden death of his father, obsessively musing on life after death and the meaning of life on earth.
O'Farrell's novel is beautifully and vividly written, but it is achingly sad. 
Ellen McGrath
See also this 2019 article on the play Hamnet, to be performed by an eleven- year old boy