We're delighted to present an extract from Crazy For You by Domhnall O'Donoghue, the author of Sister Agatha: the World's Oldest Serial Killer and Colin and the Concubine, published by Mercier Press.
When Clooney Coyle promises Vonnie Gallagher they'll be friends for life, he has no idea what he's letting himself in for. The lonely and eccentric Vonnie quickly becomes obsessed with the kind-hearted but insecure actor, and her misguided crush soon develops into something much more sinister, which leaves Clooney's career in tatters. But when fate takes a strange turn and elevates the pair into an overnight celebrity couple, Clooney must decide whether to embrace the fame he has longed for since childhood or end the ridiculous charade before Vonnie's jealous - and murderous - inclinations spiral out of control...
---
Clooney stormed the hotel corridor, scantily dressed in a white singlet and matching boxer briefs. He gripped a phone in place of the loaded gun that had scorched his hands moments earlier. If the stakes hadn't been so high, the vainglorious thirty-seven-year-old might have paused his rescue mission and stolen a glance at his impressive, tanned physique in one of the gilded mirrors lining the walls on either side. He might even have chanced a selfie to excite Instagram – the moody lighting in the property was particularly flattering. 'The more flesh the better!' his millions of followers would often comment on his hourly posts. He'd always been happy to accommodate – just not now.
Clooney's late grandmother was to blame for his love of expensive undergarments – how many times had she said, 'Everyone should own good quality pants unless you want to be embarrassed in the morgue'? And the morgue was precisely where he feared he would soon end up.
What the near-naked actor lacked in actual body armour, he made up for in steely determination. Such was the intensity of the situation, he wasn't even aware of the bestial grunts escaping his mouth. Thankfully, the exclusive ski resort was teeming with eccentric millionaires, all dab hands at behaving oddly; otherwise, Clooney would surely have received inquisitive glances – even been tackled to the ground by those fearful of terrorist attacks.
Ironic, given that the building's only terrorist had fled moments earlier.
For now, nothing was going to prevent him protecting the woman he'd loved ever since he was in britches: the only person who had genuinely motivated him. Inspired him. Fascinated him. Never in his wildest dream had he imagined he would one day be responsible for averting her assassination: the world's most famous person.
Yet here he was.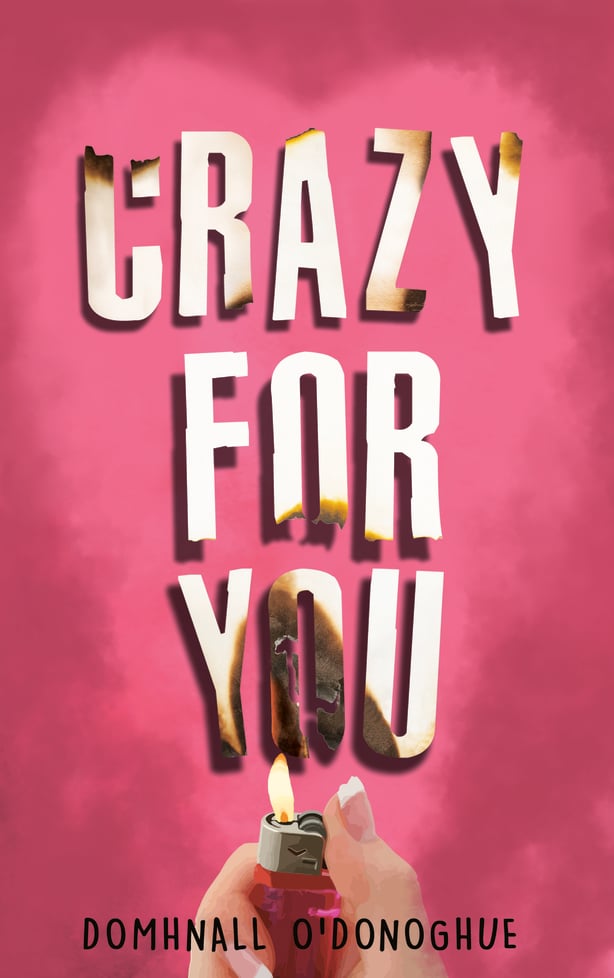 Breathless, Clooney reached the elevator and slammed the call button with as much energy as he could rally. As he waited, a disorientated lady waving a Bloody Mary slurred, 'Nice bulge,' before staggering past him, unconcerned that her potent vodka and tomato juice concoction was sullying the plush ivory carpet. On an average day, Clooney couldn't resist a compliment. Today, with his laser-like focus on saving a life, her praise went over his pretty head. Frustrated that the elevator doors remained shut, he hit the button for a second then a third and fourth time.
'Jesus Christ, would you open!'
A waiter, delivering breakfast to one of the bedrooms nearby, offered Clooney an apologetic shrug.
'It is often busy in the morning,' he said by way of explanation.
'If you are in a rush –'
'I am in a f**kin' rush –'
'Then you could always take the stairs. We're only on the second floor.'
Without so much as a thank you, Clooney cleared the corner and sprinted down the stairwell, five steps at a time. He could hear the waiter shout after him – 'Would it be possible to get an autograph?' – a request that would have normally gladdened the heart of this world-famous 'trailblazer', as The New York Times had recently referred to him.
Again, not today.
How could you be so stupid, Clooney?
He felt his forehead moisten, briefly reminding him of those horrid periods earlier in his life when he'd battled social anxiety; his body publicly and embarrassingly unravelling at the first hint of awkwardness: sweating, blushing, stuttering.
Remember all those invitations you turned down? Locking yourself in your flat, too self-conscious and panicked to even greet the postman? Well, you should have stayed put, you absolute cad, and then all of this drama could have been avoided!
He finally reached the foyer. Guests sashayed across the marble floors en route to the restaurant to sample the local Alpine cuisine. How Clooney envied them: their most challenging decision that morning was choosing between a bowl of muesli and a sliver of schinkenspeck. Not that he could have entertained a morsel of food; in the past few moments, his stomach had become quite spirited, and he wanted to avoid discolouring his white underwear if possible.
As he hopped over a leather suitcase, cast aside by a new arrival too tired or too rich to position it out of harm's way, he spotted her through the glass doors. Not the woman whose life he was trying to save but the woman – if you could even call her that – who was the cause of all these histrionics.
Vonnie. His nemesis.
Despite resembling the Michelin Man in her over-sized ski gear, her menacing presence was clearly evident. She briefly locked eyes with him and winked coquettishly before disappearing in the direction of the slopes. Clooney had always known that the fame and adulation he'd craved since childhood would come at a price. It seemed that this wench – the supposed love of his life – was hell-bent on making him pay.
Pay the ultimate price.
Crazy For You (Mercier Press) is currently available as an eBook on Amazon - the print version will be available once Covid-19 restrictions are lifted.