Since 2010 I have been presenting my programmes from the RTÉ regional studio in Limerick and when I said goodbye to my colleagues there on March 25 I could hardly have believed that I would barely set foot outside County Clare again until now.
I love to travel, whether it's around Ireland for work, around Europe and beyond, following the Irish football team, or to Canada and the US to visit family. When all that was put on hold, there were some interesting challenges.
Firstly, my home office had to become a studio with a vocal booth, speakers on the wall, editing software on the computer, and a new system of selecting and playing music. With the support of colleagues in Casla and Dublin we have managed to iron out most of the issues, except how to stop the dogs barking while I'm talking!
Spring and summer are usually the busiest times for outside broadcasts on Raidió na Gaeltachta, so it has been strange not to be in the NCH for Siansa Gael-Linn, in Mullingar for Fleadh Cheoil na hÉireann, and especially to be welcoming the traditional music world to Miltown Malbay in West Clare for Scoil Samhraidh Willie Clancy at the start of July.
In association with the summer school organisers and the Irish Traditional Music Archive, we did our best to create a virtual festival with archive programmes on the radio, online tuition, and highlights from earlier years.
What do I miss most? I think it's being 'at' things: Irish football matches, Clare hurling games, Miltown Malbay in the county championship, music sessions, concerts, festivals, weekends away with friends. But there have been compensations too.
Lockdown has given me the space and time to really enjoy being at home with my husband Dermot and the dogs and to do a bit more gardening and cooking. Because we live close to the sea, I was in the habit of putting the dogs into the car and heading for the beach to walk.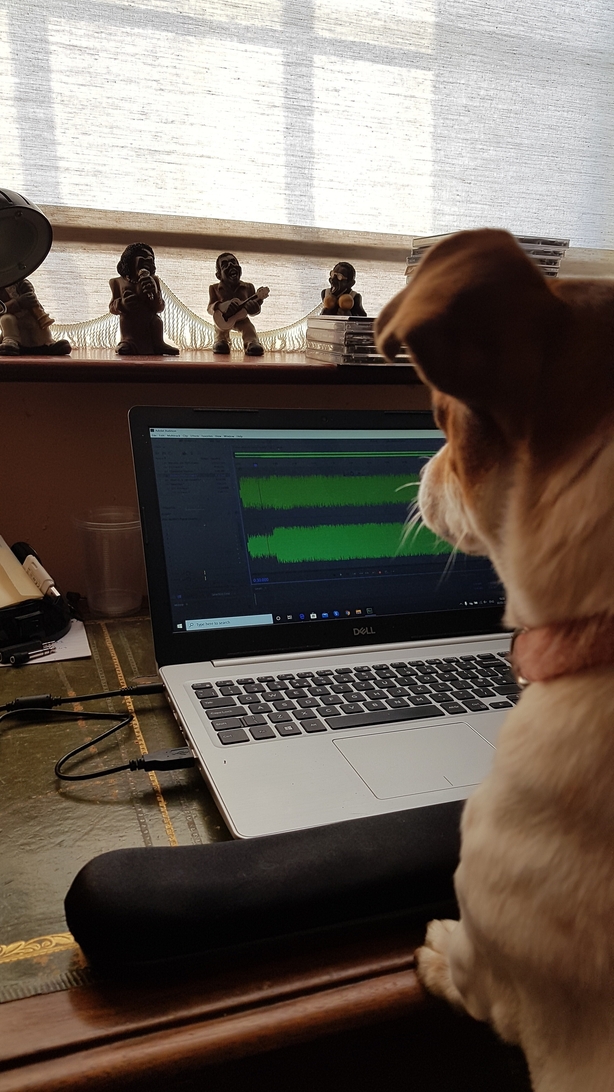 But when the 2km limit was put in place, we just walked out the gate and explored every bóithrín around us. When the restrictions eased, my friend Méabh and I began to visit the old graveyards of the area and we've been happily deciphering gravestones in Kildimo, Kilfarboy, Killernin, Kilmurry etc once a week. Skype and Zoom have taken on a new importance for keeping in touch with family and friends and we have even instituted the Saturday night 'virtual pub' tradition!
My last social outing before lockdown was an afternoon with Rachael English and Hilary Fannin at the Ennis Book Club Festival in March so I had plenty of reading material when lockdown came. The Ennis Bookshop and Kenny's in Galway provide an excellent mail order service, and credit to An Post also for making it possible for independent booksellers to send out books at a reasonable cost. As well as Rachael English's The Paper Bracelet and The Weight of Love other highlights have been Anne Enright's' Actress, Sebastian Barry's A Thousand Moons and I am currently engrossed in Apeirogon by Colum McCann.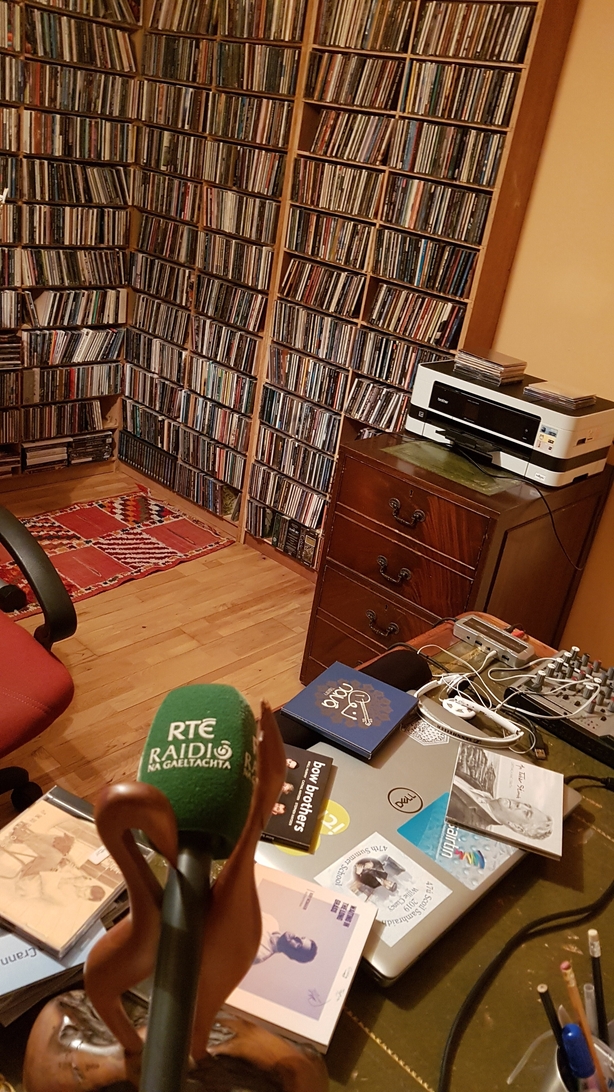 Most of what I watch on television is sport but, with little of that available, we invested in Netflix and the highlights for me were After Life and Unorthodox. I have also enjoyed TG4's re-showing of old music shows and matches. People are using the internet in so many imaginative ways to compensate for the absence of live performance and I have watched lots of online concerts from all parts of Ireland and America.
I know how lucky I am. I live in a beautiful part of Ireland with plenty of space around me; I have worked out how to do my work from home with a minimum of disruption; and technology has helped me to keep in touch with family and friends. I have nothing but admiration for the people who work in the health services and other essential front-line activities. Their fear is palpable at times, but they are brave and committed and I hope their contribution to our safety continues to be appreciated when this challenging time is (hopefully) behind us. Fan slán agus socair.
Áine Hensey presents Binneas Béil on RTÉ Raidió na Gaeltachta Monday to Wednesday, 3 pm – 5 pm, and An Ghealach Ghorm on Saturdays, 9 pm to midnight.