Succession star Matthew Macfadyen has said the start date for filming on season three is still up in the air in the wake of the Covid-19 emergency.
After the corporate comedy-satire received 18 nominations for this year's Emmy Awards, including one for Macfadyen, the actor was asked by The Hollywood Reporter when he would be back in front of the cameras for season three.
Definition of a Tom sundae with Greg sprinkles on top. Congratulations to Matthew Macfadyen and @nicholasbraun of #SuccessionHBO on their individual Emmy nominations for Outstanding Supporting Actor in a Drama Series. pic.twitter.com/wUlntoQKjW

— HBO (@HBO) July 28, 2020
"I don't know," he replied. "We were supposed to start at the end of April. They're hoping to start in the autumn, I suppose, but I know that a lot of shows are sort of sliding to January.
"I think it changes week to week - or day to day, really. Restrictions are put in place and then removed, so there are things that you can do and then you can't do.
"So the producers have to make really difficult decisions about whether to start or not, and whether they'll be screwed up halfway down the shoot if something else happens. And then wouldn't be able to do the show the way that you want it to be done, so it's tricky. But fingers crossed. I really miss it."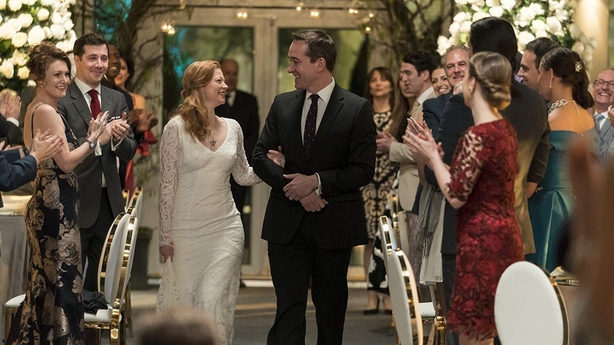 "We were going to be in New York," Macfadyen continued. "But there's no point in starting unless we can do it safely. It will be no fun if cast and crew get sick and then everybody has to stop again."
When asked how he thought the Roy family would cope in a pandemic, Macfadyen answered: "I feel like it would sort of be a fly in their ointment. Maybe Tom would turn into the super-spreader and infect most of Waystar. I imagine Tom and Greg both would be terrible, terrible asymptomatic super-spreaders. But I think Logan would be protected, maybe in a bunker somewhere in Geneva."