Gavin O'Connor, the director of the new sports drama Finding the Way Back, has praised Ben Affleck for his willingness to "confront his demons" by playing the lead role of an alcoholic basketball coach coming to terms with the end of his marriage in the film. 
Parallels between Affleck's onscreen character and his personal problems are easily drawn.
His private life had become tabloid fodder in recent years following the breakdown of his marriage to fellow actor Jennifer Garner. Their union ended in 2018 following a long separation and the Oscar-winner has had stints in rehab to address his alcoholism over the years. 
He recently told the New York Times: "What happened was that I started drinking more and more when my marriage was falling apart. This was 2015, 2016. My drinking, of course, created more marital problems." 
American filmmaker O'Connor said that acknowledging and addressing the fact that this was a hugely personal story for Affleck was central to the process of making this film.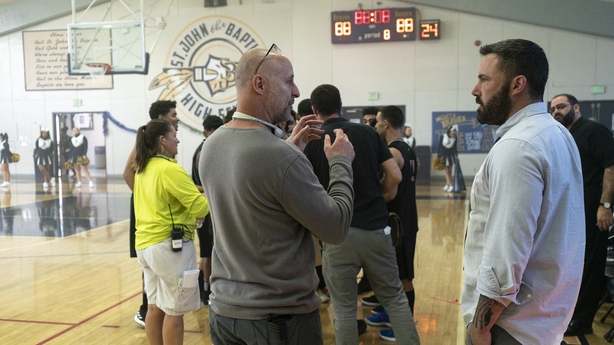 "It didn't require much from me; Ben was the one who was going to be on camera, opening up the box and letting the demons out. They're his demons," O'Connor told RTÉ Entertainment of Affleck's approach to the film. 
"My job was to create a really safe environment for him and to probe the character in a way. 'How do we dramatise the alcoholism in this scene that could be different in another scene?' Then it was his job to deliver that.
"It really didn't matter what I did if Ben wasn't courageous enough or brave enough to use the stimuli from his own life to explore the character's demons. We would have failed. He had to do it in a very honest, authentic, truthful way. 
"That required trust in me and bravery on his part that he was willing to go there and confront his demons. Like an X-ray machine - open up his heart and let the audience see inside. Because you know people are going to watch it and say, 'That's Ben'. And it is. We were blurring the lines. Life imitating art and art imitating life - it all went into the tossed salad."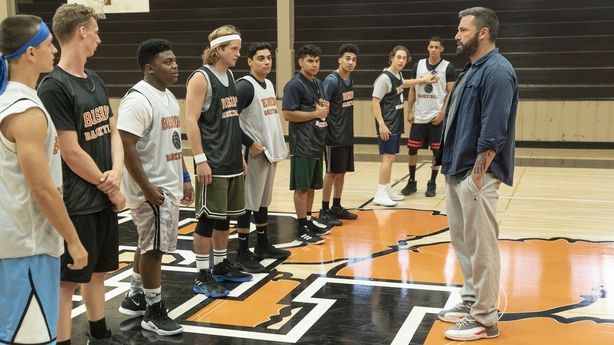 In the film, Affleck plays Jack Cunningham, a former high school basketball star who is struggling with the end of his marriage and drowning his sorrows every night at his local bar. He gets a chance at redemption when he is asked to coach the struggling basketball team at his alma mater.
There was a sense of serendipity involved in reuniting O'Connor and Affleck for this project, having previously collaborated on the sleeper hit The Accountant in 2016. 
O'Connor explained: "The writer Brad Ingelsby had gotten the script to me and I loved it and I met with him about doing it. It was initially set in Philadelphia, but I had just had a baby and I didn't want to move to Philly to shoot a movie - I wanted to be at home with my family. And a myriad of other things were going on in my life and I ended up having to step away from it and I didn't continue the journey. 
"Then six months later I got a call from Ben, and he said, 'Hey, I just read this script and I really want to do it and it'd be great if you were open to directing it'. I asked him what the story was and he started to tell me and I said, 'I can finish the story for you'.
"Usually a director is bringing a piece of material to an actor, sometimes an actor brings it to the director. It's very rare that two people independently have read something and had a very strong, visceral response."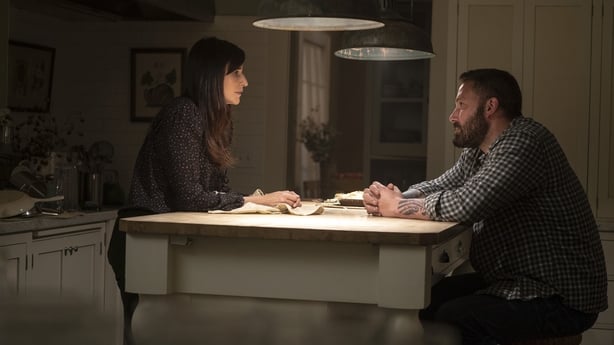 As much as this story cuts close to the bone for Affleck, it's equally close to O'Connor's heart. 
Warning: Spoiler alert for a key plot detail in Finding the Way Back 
About midway through Finding the Way Back, the audience discovers the tragic reason for Jack's downward spiral - the death of he and his wife's only child. 
O'Connor said that confronting this unimaginable tragedy was one of the reasons he wanted to take on the project. "I just had a little girl, my second child and I started having the same feelings again that I had with my first daughter. I would lie in bed at night and I would have anxiety attacks. I felt so vulnerable and I was scared because if anything ever happened to her, I really didn't think I would be able to survive it.
"When I read the script and it dealt with the death of a child, there was a part of me that just wanted to confront that. It's just unimaginable."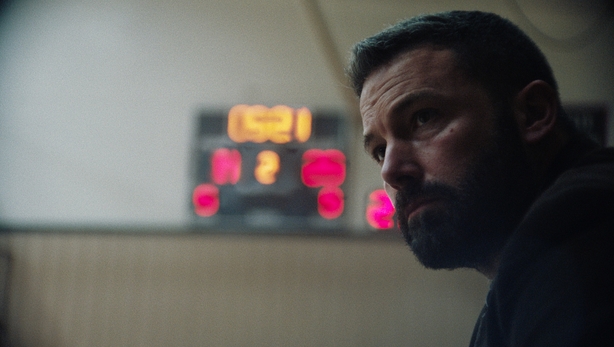 For O'Connor, another aspect also hit close to home. 
"My Irish family: my dad was an alcoholic, his father was an alcoholic, his brother was an alcoholic, his mother was an alcoholic. So I grew up around alcoholism, I know it very well. 
"And thirdly, the basketball part of it. I played sports all my life as a boy because my parents divorced when I was five and my guarantee to see my dad was if I played a sport. My dad showed up, he picked me up for practice, he'd go to my games. I was fortunate that I was good at sports." 
O'Connor added: "I really believe coaching, especially in high school, is parenting. You're parenting kids. I loved the idea of expressing this idea where Jack gets to now be a parent again to these kids. I put my GPS on that in the script and was massaging things in that direction because he gets to be a parent again, that's something that he lost."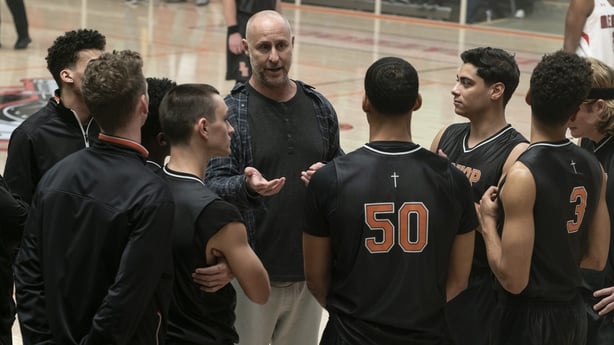 There's a particularly gut-wrenching and raw scene in which Jack wholeheartedly apologises to his ex-wife (Janina Gavankar) for causing the breakdown of their marriage. 
Affleck, who has described the making of this movie as "very therapeutic", clearly dug deep emotionally while filming the scene. 
"That was a scene that wasn't initially in the script," O'Connor explained. "Ben and I talked about how Jack needs to make amends. Ben understood making amends. That scene was difficult to watch because you got a sense that Ben had done that once before.
"There was one take where the floodgates opened, the dam broke, it was like a tidal wave. It was hard to watch.
"Everything came out of Ben, all the pain, all the heartbreak, all the tragedy, the sadness. I had a version where I had that take in the movie and it was actually too much. I didn't expect it to go that far." 
The filmmaker surprisingly revealed that nailing Affleck's portrayal of a basketball coach was the part of the film that "really scared" him.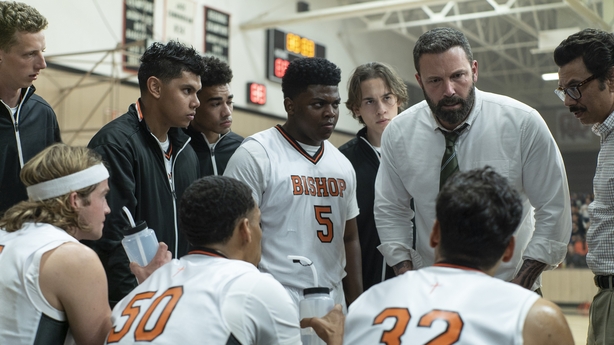 "Once we did the alcoholism part of the movie, which I shot in the first week, once I saw that he was prepared to really bravely go there and do it in a very honest way, I knew half the movie was going to be fine," he explained. 
"Because of his lack of playing basketball and being in locker rooms, he's never coached, that's the part of the movie that really scared me. 
"If you've never done it before it's like getting on ice skates for the first time. I've watched movies where I'm thinking, 'I don't buy that guy for a second as an athlete; I don't buy that guy for a second as a coach'. It just smells false.
"I spent a lot of time with Ben looking at a lot of coaches and then getting him up to speed in rehearsals, coaching these kids and getting him really comfortable on the sidelines.
"You have to be so comfortable on that court, like you own it, and we got him there and he did a great job." 
Finding the Way Back is available now to rent on digital.
If you have been affected by issues raised in this story, please see: about.rte.ie/helplines.