Actor Bill Roache, who plays Ken Barlow on Coronation Street, has said the "oldies" will be back filming on the popular soap in time for the show's 60th anniversary.
While some of the cast of Coronation Street resumed filming last month, a number of older stars remained at home due to the coronavirus pandemic.
But now, according to 88-year-old Roache - the longest-serving cast member, who joined the show in 1960 - the "oldies" will be returning to the cobbles very soon.
Speaking to The Mirror, Roache said: "They have started filming again, but not for us oldies. But probably by the autumn they have said we could be back. I had no idea until they contacted me and they asked me if I wanted to go back and I said yes.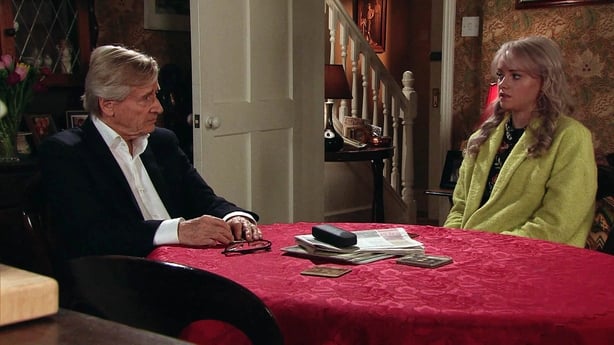 "Then I had to get a doctor's report that he considers the protocols they have got are good, which he has done."
Roache revealed that he had spoken to fellow cast member Simon Gregson, who plays Steve McDonald, to find out how filming has been going so far. "He said we have got new health and safety guidelines. But he also said the feeling is one of real happiness. You can still banter with the crew at a social distance."
Roache also said that having time away from the Street has made him even more determined never to retire from the show.
He said: "I can never see myself retiring from Corrie, I really can't. I love Coronation Street, I always have and I still do.
"Every day I think how fortunate I am to be in it. I want to be the first Centenarian to still be working in a soap."
Coronation Street first aired on December 9, 1960 and will celebrate its 60th anniversary later this year.