Graham Norton returns to the theme of secrecy and tragedy in a rural Irish setting for his third novel Home Stretch, which will be published this October and which he describes as "my most personal story to date".
The book follows Norton's previous novels, Holding and A Keeper, which became instant bestsellers both in the UK and Ireland and won critical acclaim. 
Delighted to announce that my third novel, called HOME STRETCH, will be published by Coronet @hodderbooks in October. Pre-order links here:https://t.co/gXDTJ6nIuw pic.twitter.com/pIKXu4z9xT

— graham norton (@grahnort) February 26, 2020
According to a statement from publisher Coronet, Home Stretch is set in 1987 as a small Irish community prepares for the wedding of two of its young inhabitants, who are barely adults and still have strong ties with the same set of friends they've grown up with.
However, on the eve of the wedding, there is a car accident that leaves three of the group dead and three alive in a tragedy that leaves the small town reeling.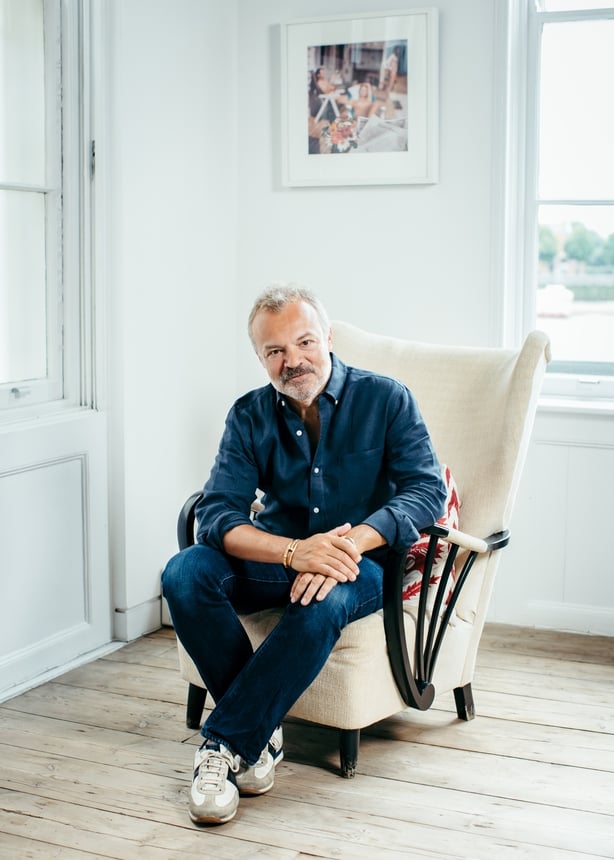 The statement continues, "Connor, the young driver of the car, lives. But staying among the angry and the mourning is almost as hard as living with the shame, and so he leaves the only place he knows for another life. 
"Travelling first to Liverpool, then London, by the noughties he has made a home - of sorts  - for himself in New York.  The city provides shelter and possibility for the displaced, somewhere Connor can forget his past and forge a new life.
"But the secrets, the unspoken longings and regrets that have come to haunt those left behind will not be silenced. And before long, Connor will have to meet his past."
Norton's debut novel Holding went on to win the Irish Book Award for Popular Fiction, while A Keeper was shortlisted for both the Specsavers Popular Fiction Award and the Irish Book Award in the Popular Fiction category.
Norton said: "Like many, I had always wanted to write a novel, but quietly assumed it would remain an unrealised ambition. I am, therefore, both astonished and delighted to find myself talking about my third book.
"Home Stretch is my most personal story to date and I look forward to readers meeting these new characters. The choices we make as young people can have long lasting consequences, sometimes unexpected, and often devastating.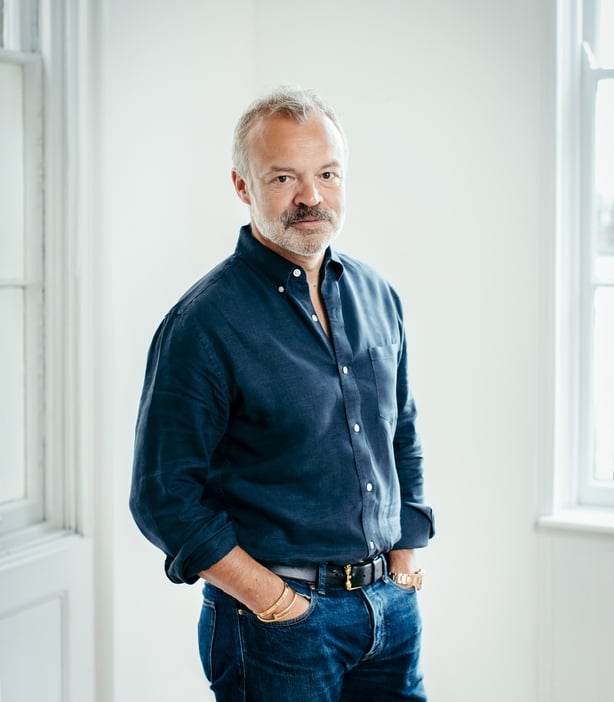 "Home Stretch is a book that begins with a catastrophic accident. Three people survive, but are they really the lucky ones?"
Hannah Black, Graham's publisher at Coronet said: "Graham Norton brings fine skill and tenderness to his writing. In his new novel Home Stretch, Norton turns his focus on the stories we tell ourselves, the tension between the draw of home and the longing for escape, and the inevitable reckoning that comes when we try to conceal our truth. 
"Set in 1980s Ireland and New York in the noughties, this is Graham's storytelling at its best: intelligently  plotted, darkly knowing and, as ever, beautifully told. We're very proud to be publishing Home Stretch later this year."
More television news here