It is reported that The Last Duel, the new historical drama from Ridley Scott starring Ben Affleck, Matt Damon, Adam Driver and Jodie Comer, will film scenes in Co Meath next month.
The Meath Chronicle reports that the county's Bective Bridge is to be used in filming, which is expected to take place between March 23 and 30.
"Some of Hollywood's biggest names including Ben Affleck, Adam Driver and Matt Damon may well be seen in the Boyne Valley in the next month or so," the paper says.
Bective Abbey in Co Meath was famously used in Mel Gibson's 1995 film Braveheart.
The Last Duel is based on the book The Last Duel: A True Story of Trial by Combat in Medieval France by Eric Jager.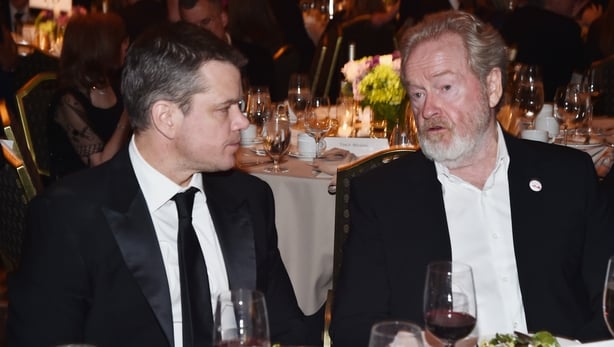 It tells the story of the last officially recognised judicial duel in France in 1386, "a trial by combat pitting a knight against a squire accused of violating the knight's beautiful young wife".
The script has been written by Affleck, Damon and Nicole Holofcener (Can You Ever Forgive Me?, Enough Said).
The Last Duel is due in Irish cinemas in January 2021.