Oscar winners don't get long to say their thank yous, but some use the time better than others. Here's a round-up of the best speeches from the night.
Brad Pitt
Brad Pitt won the first Oscar of the night for his supporting role in Once Upon a Time in Hollywood and dedicated the award to his children.
"This is for my kids, who colour everything I do," Pitt said.
#Oscars Moment: Brad Pitt wins Best Supporting Actor for @OnceInHollywood pic.twitter.com/TSGjMB3v8P

— The Academy (@TheAcademy) February 10, 2020
He also got slightly political with a remark about President Trump's impeachment trial.
"They tell me I have only got 45 seconds, that is 45 seconds more than the Senate gave John Bolton this week," he remarked.
"I'm thinking maybe Quentin (Tarantino) does a movie about it and in the end the adults do the right thing."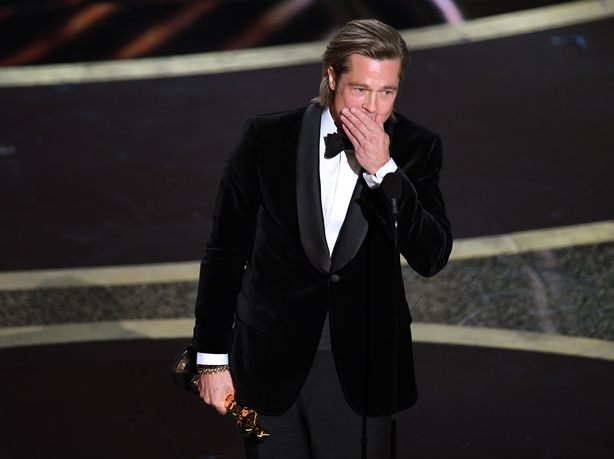 Laura Dern
The Oscar went to Laura Dern for her performance in Marriage Story.  Accepting the award for Best Supporting Actress, Dern paid a touching tribute to her parents, fellow actors Diane Ladd and Bruce Dern.
#Oscars Moment: @LauraDern wins Best Supporting Actress for @MarriageStory. pic.twitter.com/g8cn8KoRMo

— The Academy (@TheAcademy) February 10, 2020
Dern was joined by Ladd on the red carpet, and during her speech she said, "Some say 'never meet your heroes', but I say if you're really blessed, you get them as your parents."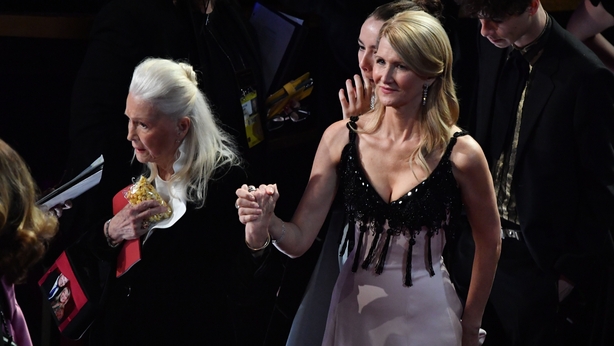 The actress became the first in her family to win an Academy Award, with her mother having been nominated three times and her father nominated twice. 
"I share this with my acting heroes, my legends, Diane Ladd and Bruce Dern. You got game," she added.
Taika Waititi
Jojo Rabbit writer and director Taika Waititi won the Oscar for Best Adapted Screenplay, and the first thing he noted as he accepted his award was the weight of the statuette.
"This is really light! It's supposed to be heavy," he noted.
#Oscars Moment: See the winner for Best Adapted Screenplay: @TaikaWaititi for @jojorabbitmovie pic.twitter.com/iLp6E384Bn

— The Academy (@TheAcademy) February 10, 2020
Waititi took a more meaningful tone for the rest of the speech however, dedicating it to "all the indigenous kids of the world who want to do art and dance and write stories."
"We are the original storytellers and we can make it here as well," he added.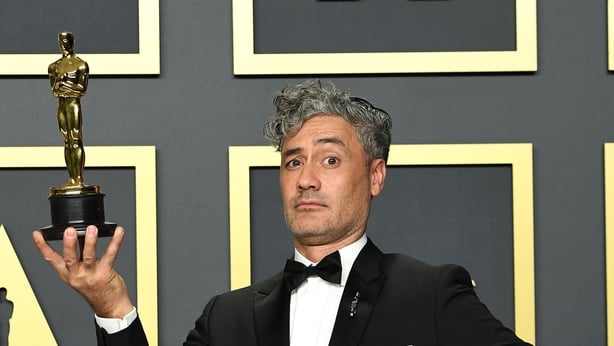 Joaquin Phoenix
Accepting the Oscar for Best Actor in a Lead Role for his performance in Joker, Joaquin Phoenix was obviously moved by the whole experience.
During his address he spoke of how film has given him "the most extraordinary life" and called for Hollywood to give a "voice to the voiceless".
#Oscars Moment: Joaquin Phoenix wins Best Actor for his work in @jokermovie. pic.twitter.com/M8ryZGKGHV

— The Academy (@TheAcademy) February 10, 2020
The powerful moment came at the end when he gave a teary nod to his brother River, who died in 1993 at the age of 23.
"Run to the rescue with love and peace will follow," Joaquin said, quoting a lyric River had written as a teenager.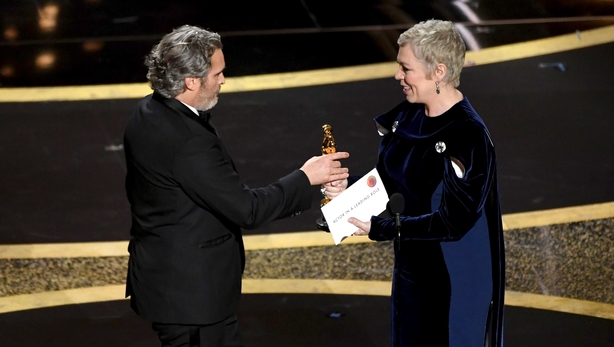 Elton John
Elton John and his long-time collaborator Bernie Taupin were awarded the Oscar for Best Original Song for (I'm Gonna) Love Me Again, from Rocketman.
The film focussed on their friendship – the highs and lows – and their acceptance speech gave a nod to the depth of it.
#Oscars Moment: @eltonofficial and Bernie Taupin win Best Original Song for "(I'm Gonna) Love Me Again" from @rocketmanmovie. pic.twitter.com/IiW5mxyeXg

— The Academy (@TheAcademy) February 10, 2020
"Thank you to Bernie, who has been the constant thing in my life — when I was screwed up, when I was normal, he's always been there for me," John said.
"This is a dream for us. We've never been nominated before for anything like this."
Taupin added, "Being here with this guy, I don't have words for it. This is just justification for 53 years of just hammering it out and doing what we do."
Roger Deakins
The 1917 cinematographer was humble in accepting his Oscar for his work on the film, and spoke of friendship and inspiration during his speech.
#Oscars Moment: Roger Deakins wins the Oscar for Best Cinematography for his work on @1917. pic.twitter.com/fg3LeJ77lz

— The Academy (@TheAcademy) February 10, 2020
"I want to thank my fellow nominees for their wonderfully inspiring work," he said.
"But more than that, I want to thank them for their friendship." Just lovely.