Robert Pattinson and Willem Dafoe bring out the best and worst in each other in The Lighthouse, a metaphysical Mutt and Jeff from The Witch director Robert Eggers.
The Lighthouse sees Dafoe's old man of the sea and Pattinson's hapless rookie facing the longest four weeks in employment history off the coast of 19th-Century New England.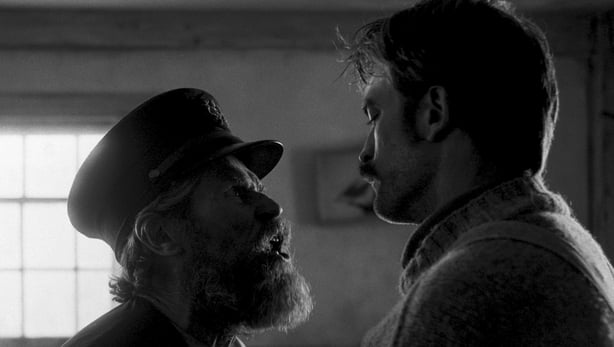 But the question is: which man has the most to fear - and hide?
While scouting locations in Northern Ireland for his planned Viking film, writer-director Eggers did a day of press in Dublin. He gave Harry Guerin an insight into what it took to make The Lighthouse shine so brightly.
The Lighthouse is intended to be funny.
Sometimes it's people who are ardent fans of The Witch that think it's supposed to be another utterly humorous, self-serious, despair fest. Then Willem Dafoe starts farting and people start saying, 'How do I react to a serious fart?' I felt like if I was going to explore misery again I should be able to laugh at it!
It started with just a visual atmosphere in my head.
My brother [Max Eggers] said he was writing a ghost story [set] in a lighthouse, and I pictured what this movie looked like. And then I wanted to find a story that would accompany that. You do research and you try to bring your personal experiences to make it truthful. Certainly working in the art department in the dregs of indie cinema all through my twenties - I've been away sharing close quarters with flatulent workmates that I may not have always gotten along with!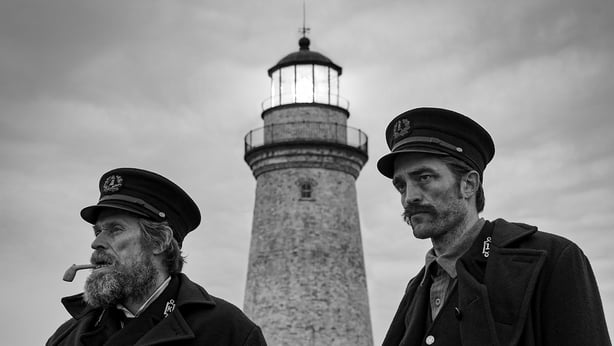 The reason I wanted Robert Pattinson and Willem Dafoe? Well, they both have good cheekbones for this movie.
The thing is it's kind of the same thing for both of them [as it is for the characters]: they couldn't be more different, process wise. But both of them see something that they want to take a bite out of and they just maul it to death. That's how they are as creative people. They want to take huge risks. They both work with auteurs, and occasionally luckily wannabe auteurs [smiles]. They know if you don't submit to the director's vision - they have their own process under that - the film has no hope. They knew what they were in for!
Performance wise, Dafoe delivered a 1000% better version of exactly what I wanted and pictured.
That character is quite clear - partially he's like a cartoon pirate. You kind of know who that guy is on the page. And Rob's character doesn't know who he is in the story. He is a more shadowy figure, so there were times Rob brought things to the table that were much more different than I was expecting.
Rob really hates rehearsal and Willem really loves rehearsal.
Willem doesn't need to rehearse; he's done movies where he's improvised the whole thing in a language he doesn't speak! He can do what he wants - he's Willem Dafoe - but he saw what was helpful about rehearsal for this movie. Rob wanted to be more spontaneous and he wanted to surprise us and himself.
Every time we ever laughed on set and were like 'ha, ha, ha' - they put that in the special features on the Blu-ray.
You see 20 of those? There were only 20 times we ever did that. We had to stay focussed. Every day was pretty Herculean. Once we'd left the incredibly cold, miserable location we were like, 'Oh right, now we're on [sound]stage'. But the camerawork was so tricky. Lighting with black-and-white film stock hasn't changed since the Fifties. We're just not used to it, and it takes a lot more time.
If I had learned my lessons after The Lighthouse I would say, 'Don't do anything with boats'.
But I'm making a Viking revenge saga.
If I had learned my lessons after The Lighthouse I would say, 'Don't shoot in harsh, cold locations'.
But I'm doing a Viking revenge saga.
If I had learned my lessons I would say, 'Don't work with animals again'.
But I'm doing a Viking revenge saga.
Until I'm on set saying, 'action!' I don't totally believe that it's going to happen.
I've been hurt too many times.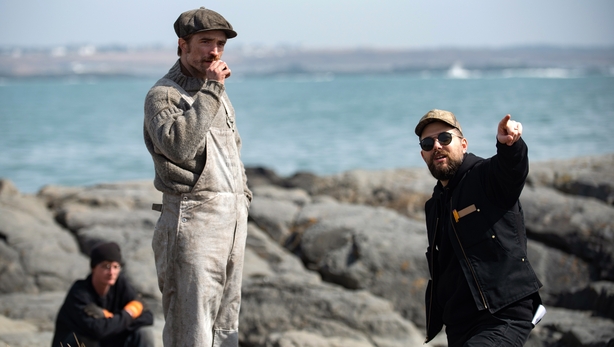 The Lighthouse is in cinemas now.