Eliminated Dancing with the Stars Ireland contestant Yewande Biala has told RTÉ Entertainment that she is tougher than she realised after taking part in the show.
The scientist and former Love Island contestant was the first to leave the dancefloor with professional partner Stephen Vincent on RTÉ One on Sunday night.
The morning after, the Dubliner said she was surprised at how much she had enjoyed taking to the dancefloor.
"I've learned that I can cope and handle pressure a bit more than I thought. And I learned that I can be more open - even though I hate doing it!" [Laughs]
Her dance partner Stephen said he was delighted that he was able to show "a different side of Yewande".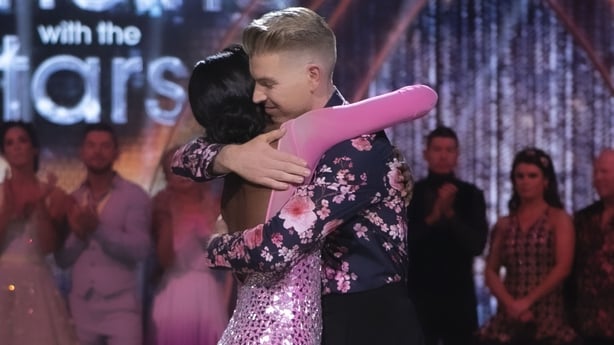 "Getting her to come out of her shell and really embrace and have confidence in the fact that she can do a routine, and she can do it well," he continued. 
"She can tell a story, she can show emotion, and she really delivered on that. I think that's a huge achievement and something she should be really proud of."
When asked what she found most annoying about Stephen during training, Yewande laughed: "I've never met someone so optimistic in my whole entire life! He's literally happy all the time and I'm so gloomy!" 
"The obvious answer would be that Yewande needs to cheer up, but that's not the answer I'm going to give," continued Stephen.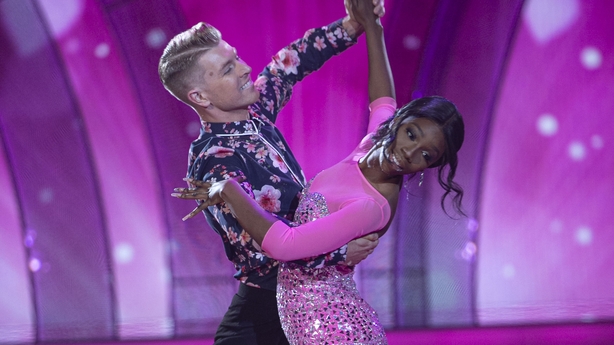 "The one thing that frustrated me more is that when I can see such potential and I can see that if she just had that little bit of confidence and ability in herself... I almost wish sometimes I could take her eyes and put them in my head and let her seeing what I'm seeing. Ninety-nine per cent of the time what she was producing, and the rate she was producing it, was astonishing... It's a lot of things the people at home don't get to see."
Yewande said she has "no idea who's next for the chop" on the show.
"You can't guess," she added. "You just never know what happens."
Fans can find out next Sunday on RTÉ One at 6:30pm. 
Click here to listen to this week's episode of the Dancing with the Stars podcast with James Patrice