R`n'B star Jason Derulo, who plays "perverse, preening, and independent" feline Rum Tum Tugger in the new Cats movie says working on the film was a very physical experience..
The 30-year-old singer and producer, who has scored hits with Wiggle, Talk Dirty and In My Head, is making his debut feature in the movie playing the rebellious Jellicle cat and he says this is a CGI flick with a difference.
Speaking to RTÉ Entertainment, he said, "I think of lot of CGI film today use a ton of CGI and you have to make believe whereas in this movie, if we were sitting on a gigantic bed, we were sitting on a gigantic bed so it's way easier to be in the moment."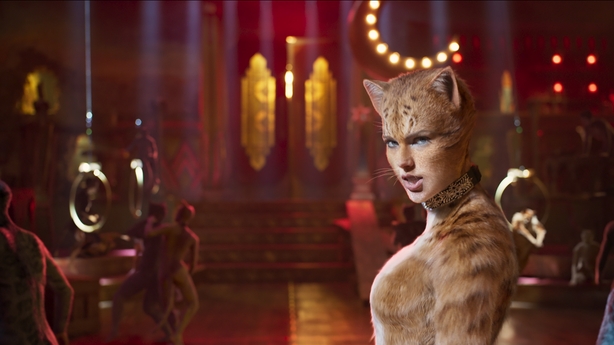 "This chair that I'm sitting on would be the size of this entire room. We did a lot of climbing! It was a very physical movie to say the least."
He added, "Hours and hours on end. If you made a character choice that was very physical, you had to do that all day long. We always had to be aware that we had ears at the top our heads and we have a tail behind us."
The new movie is an adaptation of Andrew Lloyd-Webber's 1981 stage musical of Cats, which was in turn based on TS Eliot's 1939 collection of whimsical poems, Old Possum's Book of Practical Cats.
Watch our interview with Judi Dench and Ian McKellen
The all-star cast also includes Idris Elba as the villainous Macavity, newcomer Francesca Hayward as ingenue cat Victoria, and an appearance by well-known cat lover Taylor Swift as the seductive Bombalurina.
The whole motley crew of London street cats are known as the Jellicles and all are competing in song and dance to win a chance to escape the back alleys and travel to the refuge of the Heaviside Layer.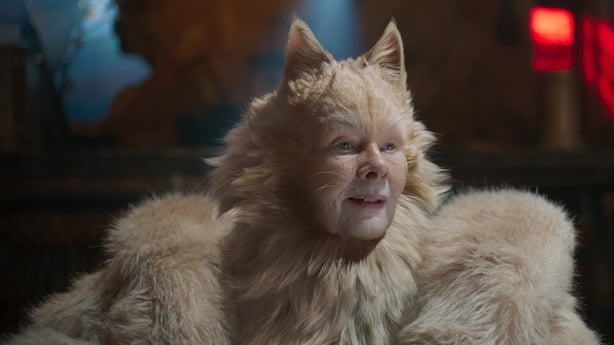 The movie is due in Irish cinemas on Friday but when the first trailer was released last July, there was an outcry, with viewers describing the look and feel of the film as "nightmarish" and "weird."
"First off when I saw it for the first time I was blown away by it. I was in the gym and I got chills down my spine at least three, four times," Derulo said when asked about the criticism.
"I don't know whether that's from bias or what but I think a pulverising response is always good and it kind of reminds you of when the stage play of Cats first came out on Broadway."
"It is a very left field concept and until they actually see the film, they're gonna be `what is this?' and that is exactly what the goal should be - to invite people into a world they've never been a part of."  
Alan Corr @CorrAlan
More movie news, reviews and interviews here