Judi Dench, who plays wise, elder Old Deuteronomy in the new musical fantasy adaptation of Cats, has revealed that her family had 17 cats when she was growing up in London during the Second World War.
Speaking to RTÉ Entertainment in London, the veteran actress, whose mother, Eleanora Olive, was born in Dublin, said, "I am definitely a cat lover. During the war nobody could feed their animals so we had 17 cats, that's what I was brought up with and I have actually had a cat ever since until my last cat died."
The new movie is an adaptation of Andrew Lloyd-Webber's 1981 stage musical of Cats, which was in turn based on TS Eliot's 1939 collection of whimsical poems, Old Possum's Book of Practical Cats.
The all-star cast also includes Idris Elba as the villainous Macavity, newcomer Francesca Hayward as ingenue cat Victoria, and an appearance by well-known cat lover Taylor Swift as the seductive Bombalurina.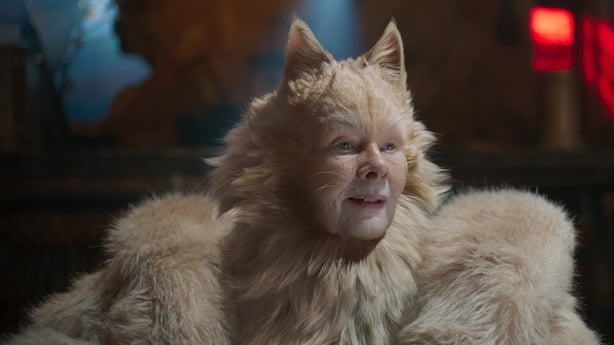 The whole motley crew of London street cats are known as the Jellicles and all are competing in song and dance to win a chance to escape the back alleys and travel to the refuge of the Heaviside Layer. 
However, Dench's co-star Ian McKellen (80), who plays washed-up but lovable theatre cat Gus in the movie, has a rather different view of our feline friends. "I've no time for cats," he said. "I've never lived with them and I've never even liked them.
"I do like big cats, I like tigers and lions, I get very interested in them and, of course, what's amusing about domestic cats is that they think sometimes that they are tigers and lions themselves.
"But no, I'm an inveterate dog lover. I've lived with dogs a lot but this film has made me a convert. If we have cats like Francesca Hayward, I'm all for them."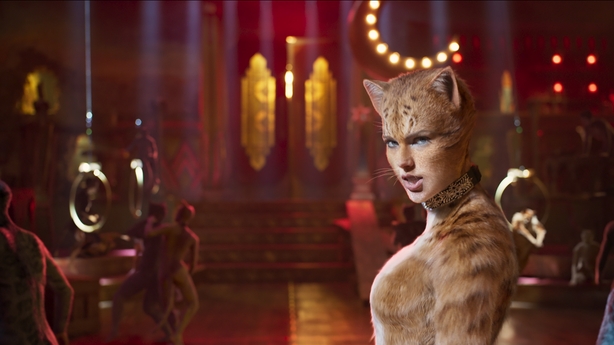 Cat fanatic Taylor Swift didn't take McKellen aside and give them "the cat talk" to convince him of their merits. "We did have cat school," said Dench (85), who was cast in the original 1981 stage production of Cats but had to pull out due to an injury.
"They just kept an eye on you, said `no, you can't do that!' We had to toe the line, paw the line. I didn't have to study cats because I've done it for such a long time. For the stage production in '81 we had weeks and weeks and weeks of cat school. It was wonderful, really enlightening so we had it again with this."
Alan Corr @CorrAlan2
More movie news, reviews and interviews here